International social worker and Diploma Programme (DP) graduate Sojourner White reflects on how her IB and Fulbright Fellowship experiences inspired her social work. This is her first story in our graduate voices series.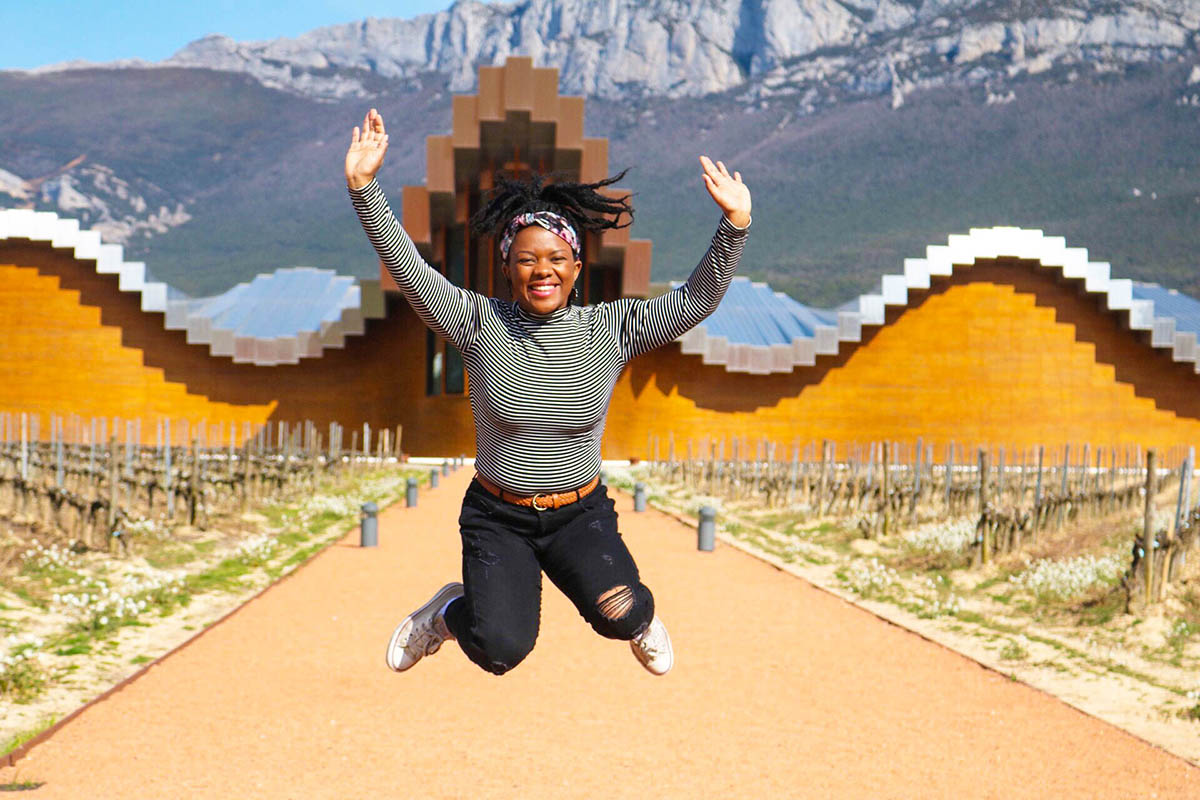 Going to Rufus King International School in Milwaukee, Wisconsin was always my dream. As a young girl, my dad coached the girl's track team and I spent weekends accompanying him at the meets. I indulged in more Twizzlers than my dad told me to eat, played around in the bleachers with my older brother and hung out with the most remarkable high school students who studied during the weekdays and ran their hearts out on the weekends. I wanted to be just like them. In addition to my high-achieving personality, those memories led me to apply and choose King's IB programme when it was my turn to go to high school. Little did I know that the IB programme would train me for the track meet of my life, one that would span countries.
However, the IB programme was not as easy as those track stars made it seem. A full roster of IB classes tested the 16-year-old me in ways I did not think possible at the time. The balance of homework, honor societies, creativity, activity, service (CAS) and being a teenager was the actual test. Nevertheless, I rose to the challenge and made it my own. For my extended essay (EE), I wrote about my namesake, abolitionist and women's rights activist Sojourner Truth. For CAS, I volunteered in my mother's two-acre urban farm called Alice's Garden. And my desire to study Spanish and geography fueled my curiosity about the world outside of Milwaukee.
"Many times, as we are running this race of life, school and career opportunities, we need to slow down to figure out what's next".
The curiosity and passion that I felt while in the IB programme stuck with me as an undergraduate student at Bradley University. I found everything fascinating. So, I made a list of activities to get involved in to take advantage of all learning opportunities. My multi-passionate personality meant I double majored in psychology and Spanish with a minor in women's and gender studies. Dedicated to experiential learning, I joined clubs such as the activities council, became a resident advisor (RA) and lead a multicultural peer mentoring programme. Then, the spirit of CAS moved me to volunteer in an English language learner's preschool classroom nearby.
Feeling like a track star running my own mini-track meet, I bounced between club meetings, classes, volunteering and working. Even though I was tired on some days, I thrived every day I could follow my interests. But, I was not content yet as I had one more thing on my list: study abroad. The voice of my IB Spanish teacher whispered, "you can only become fluent in Spanish if you immerse yourself in a Spanish-speaking country". Thus, in my junior year, I left Peoria, Illinois for a spring semester abroad in Granada, Spain.
Studying abroad in Granada changed everything. All those years of Spanish classes, applying terms I learned in my IB geography class and appreciating new cultures and foods felt like my high school's "Ethnic Fest" in real life. Despite having past internships and volunteer experiences, traveling to Spain, Portugal, Morocco and more truly showed me how to learn outside of school. I visited museums, castles and ate all the tapas. When May came, I knew I wanted this feeling to last longer. Upon returning to Bradley, I created an internship in the International Programs Office to help other study abroad students prepare for their adventure. Slowly but surely, my aspirations for graduate school diminished and a gap year appeared instead.
The privilege of being awarded a Fulbright Fellowship is a humbling experience—and the ultimate gap year opportunity. Teaching English abroad was my first big girl job after undergrad, which introduced me to another aspect of international education. During the week, I taught preschool and elementary school students and spent my weekends galavanting around Spain and Europe (again).
"Staying true to my multi-passionate nature, I am in a new phase of balancing a life without school while still feeding my curiosity and passion".
Living in the Spanish wine country taught me about the cultural significance of wine and every day, my Spanish improved as I used it for shopping in grocery stores, making new friends and even opening a bank account. Most of the time, it felt like a dream. However, deep down, I knew that teaching English abroad was not my true passion. Additionally, the weight of being a Black woman in a smaller Spanish town tested the thin line between my thirst for knowledge and curiosity with my boundaries. I was burnt out. At the end of my Fulbright year and over five years of balancing school, work and now travel, I wanted to return to the starting line. It was time to go home to Milwaukee.
Many times, as we are running this race of life, school and career opportunities, we need to slow down to figure out what's next. Returning to Milwaukee and serving with the AmeriCorps programme Public Allies put that into perspective for me. Though I worked in girl's education, the social justice and multicultural environment of Public Allies reminded me of the environment I loved in the IB programme. People collaborating and learning across varying cultural, social and economic backgrounds is what has always lit a fire inside me. Being an international educator turned non-profit educator became my inspiration to find a graduate programme that combined the best of Fulbright and Public Allies. One recommendation from a friend and a few Google searches later, and I found my Masters in International social work in St. Louis.
Taking risks and staying focused on my life's race led me to be an international social worker. Through a summer internship as a gender communications consultant in Berlin and teaching an undergraduate class on race and ethnicity, my social work training blends my love of international education with deep conversations around identity, power and privilege. And although this path may seem like a well-thought-out plan, I promise you it was not. Like the track stars I saw as a young girl, there were losses, wins and lots of impostor syndrome along the way. But most importantly, we got up, dusted ourselves off and tried again.
Staying true to my multi-passionate nature, I am in a new phase of balancing a life without school while still feeding my curiosity and passion. I am nowhere near the end of my journey. If anything, I am just beginning. However, over the years, I have learned that life is less like a race during a weekend track meet and more like a winding, never ending marathon. If you embrace the opportunities presented to you, your lane will appear. Your path will emerge. It's your race, your track meet, your marathon. How will you make it worth crossing the finish line?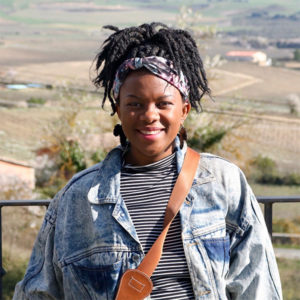 Sojourner White is a graduate of Rufus King International High School in Milwaukee, WI, USA.  She continued her undergraduate studies at Bradley University and graduate studies at the Brown School at Washington University in St. Louis. She is an international social worker by profession and a travel content creator by passion. You can find Sojourner reading, baking, and/or creating content for her platform Sojournies. You can also connect with her on LinkedIn here.  
If you enjoyed this story, consider reading more below: