By Daina, Amanda and Bridget
What are the problems that "Big Australia" faces and how do we solve them? These were the initial questions that a new whole cohort, ten-week Interdisciplinary Unit (IDU)—Big Australia Solutions—set out to solve, when launched in 2019. The focus was on finding sustainable solutions in the areas of resources, housing and infrastructure whilst encouraging student agency, choice, independent learning and immersion work.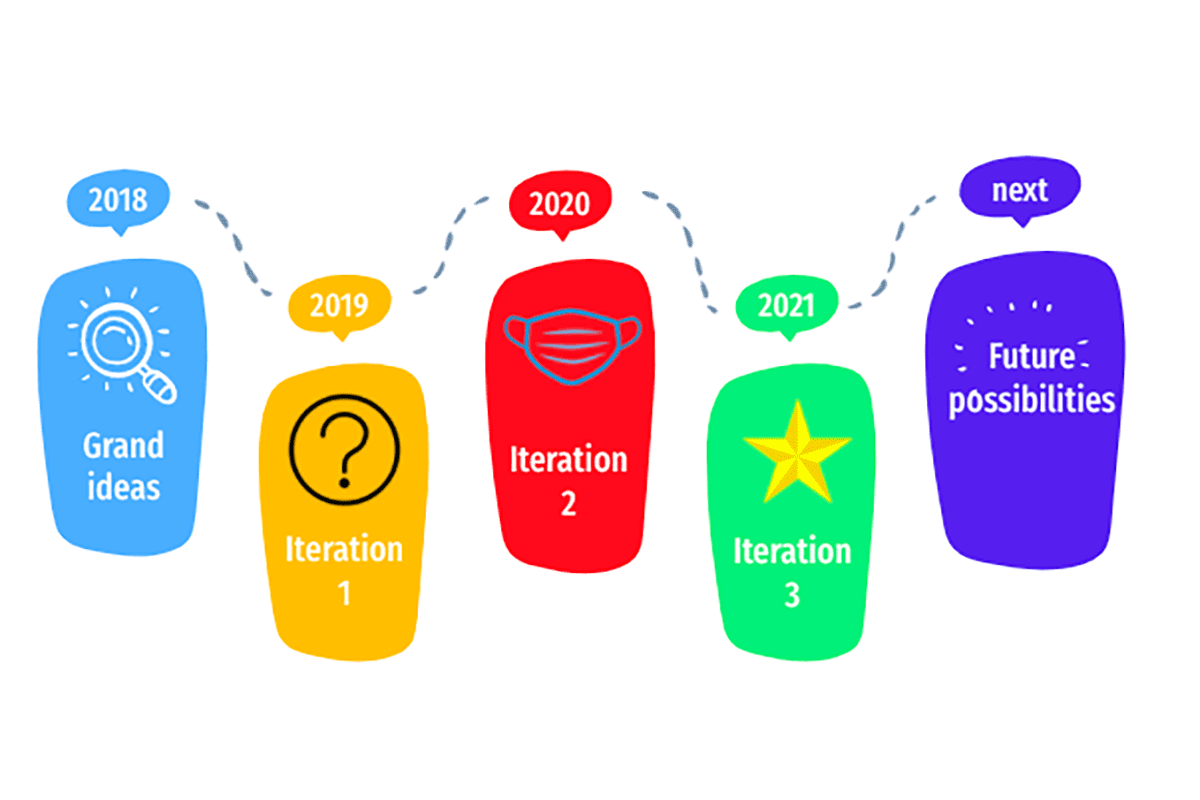 With the goal of building students' ability to transfer skills they learn in the disciplines to solve unique real-world problems and to look more deeply at issues in their own communities, the development of the IDU began with the humanities and science teams. A range of problems were presented to the students that they could choose to investigate, with each problem having an external expert and targeted excursion.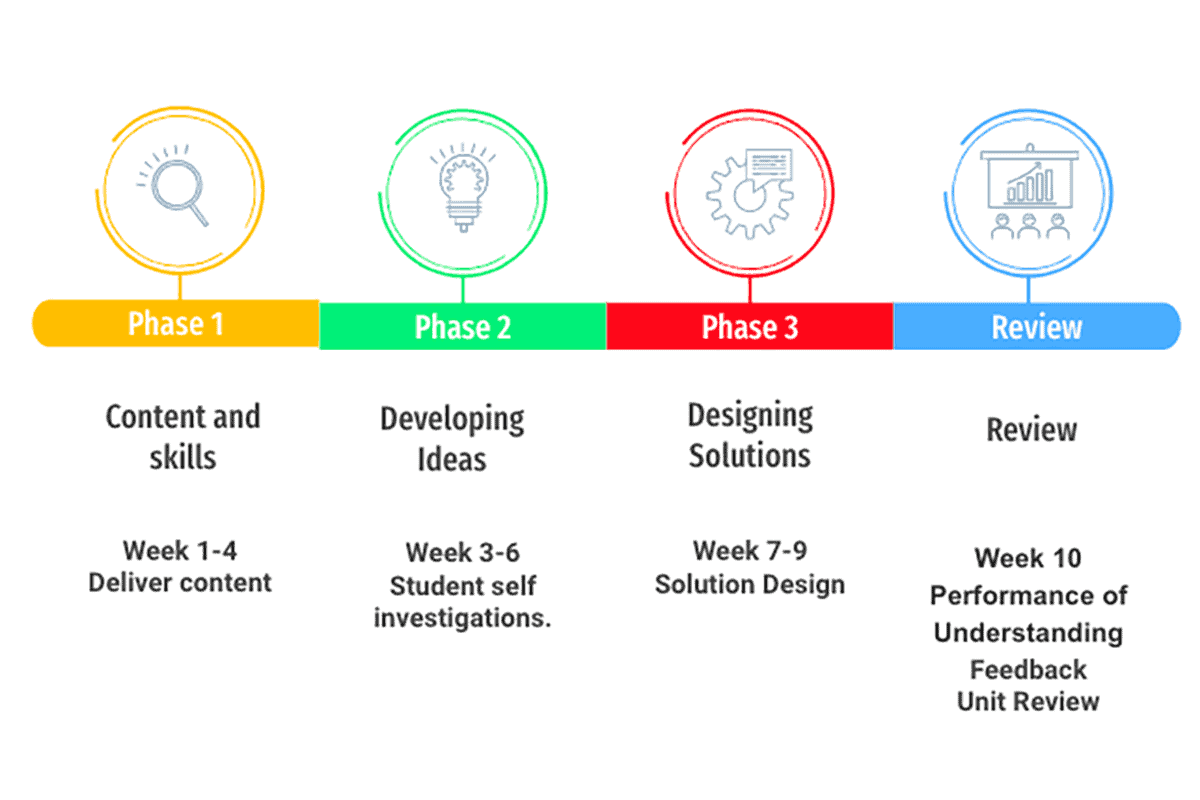 From the outset of the unit, students worked with their humanities and science teachers to understand key knowledge about sustainable resources, housing and infrastructure. Three focus groups were developed—city, coastal and country, where students inquired into these areas and engaged in an immersive fieldwork experience.
Students demonstrated their understanding by developing solutions to the problems that "Big Australia" faces through the creation of artworks, posters and models. The inquiry culminated in an exposition showcasing student learning—attended by parents/legal guardians and local primary school classes. After almost a year of dedicated planning, a highly successful IDU was delivered.
The first iteration of the Middle Years Programme (MYP) two IDU was designed, developed and delivered by 21 staff who worked diligently and collaboratively to provide the students with a learning experience that they had not experienced before. The student engagement level was high throughout the ten-week program, with feedback from the students indicating that they had really enjoyed the opportunity to immerse themselves in this long-term project, providing creative responses to the inquiry question.
"Our plans for 2021 are to offer the MYP two IDU with a new student cohort bringing fresh ideas".
The students creative responses were not as rigorous as their disciplinary grounding and it was noted that the connections to math, the arts or design technology needed further support, so with this in mind we set out to challenge ourselves and our students even further in 2020.
Unfortunately, 2020 began with catastrophic bushfires in Australia—a tragic, but fortuitous link to the reimagination of the MYP two IDU. It gave us the opportunity to build a stronger focus on creating sustainable solutions—the key area that students reported they were interested in pursuing in greater depth. This enabled us to bring in other discipline areas to support the student's generation of novel solutions to real-world problems. Science and humanities teams were joined by teachers of design technology (product and digital), mathematics and the arts (including music, and visual arts) to deliver the design tools students needed to develop their solutions with more rigour.
Due to COVID-19 (Coronavirus) challenges throughout 2020, we chose to focus only on Docklands—an area of Melbourne that has been reimagined and repurposed from an industrial wasteland to thriving community of commercial and residential living.  The students collected data (photographs, sketches and records of demographic information) and participated in a presentation from Development Victoria about the social, economic and environmental aspects of the development of Docklands.
We asked our students to inquire into a new debatable question—can we design a more sustainable future for our city populations? They responded by building prototypes, sustainable gardens, water filtration systems, soundscaped children's books, dances, websites and models of wind turbines and solar panel systems. The inclusion of mathematics ensured that models were built to scale, and the support from product design meant that students created a well-rounded solution to present at the end of the term.  Experienced arts teachers gave students expertise when developing their creative response through the medium of music and visual art.
Although plans for a public exposition were derailed by lockdowns and COVID-19 restrictions, we were able to conduct a smaller scale expo, with students showcasing in their class groups.
Our plans for 2021 are to again offer the MYP two IDU, with a new student cohort bringing fresh ideas and the ongoing redevelopment of the MYP two IDU will continue with new teachers on the team. It is an exciting space to work in, where continual reimagination of collaborative work is taken up with such passion.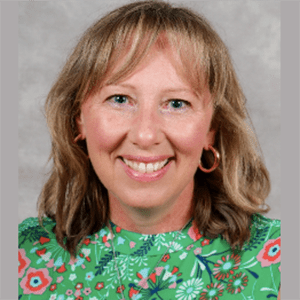 Daina is a teacher of VCE Commerce subjects and Middle Years Programme (MYP) individuals and society. She has recently completed a certificate in School Management and Leadership through Harvard University and is a 2021 candidate for HALT Certification. Daina enjoys creative projects that bring together the expertise of staff across a range of specialisations and forming external partnerships to facilitate deep and contextualised learning.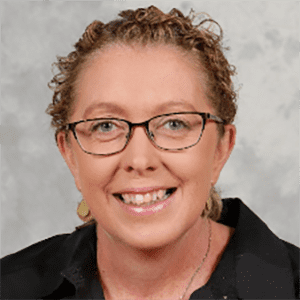 Amanda is an accomplished and experienced teacher of music and Religious Education, delivering the MYP for over 15 years. She seeks to amplify student exposure to an education that will equip them to successfully navigate life in the 21st Century as global citizens. Amanda recently completed a certificate in School Management and Leadership through Harvard University.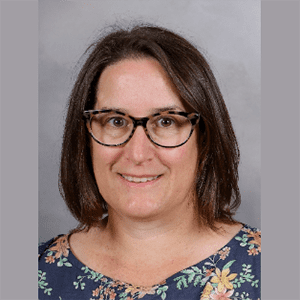 Bridget teaches sciences and Religious Education. She is an experienced teacher of interdisciplinary learning, encouraging students to synthesise their learning of big ideas and concepts across multiple disciplines, using numerous sources and representations to demonstrate their understanding, while also motivating students make sense of learning through contextual application. Bridget has recently attained a Master of Educational Leadership from the Australian Catholic University.
If you enjoyed this story, consider reading more below: