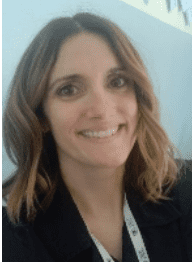 Mariel Reid is a MYP Individual and Societies teacher the International School of Bologna. Through her work in the classroom, in service learning, and with the Global Issues Network club of which she is the supervisor, Mariel has become very passionate about student agency and social emotional learning and has recently completed her master's thesis on these aspects of education with the University of Aberdeen. Collaborating with students on this project has allowed Mariel to continue to connect with her students and discuss topics which are important to their emotional growth even during pandemic induced remote learning, for which she is very grateful. 
https://all4ed.org/wp-content/uploads/2019/09/05-SAL-What-Educators-Need-to-Know-About-Adolescent-Development_FINAL.pdf 
Crow, F., (2008). Learning for well‐being: personal, social and health education and a changing curriculum. Pastoral Care in Education, 26(1), pp.43-51. 
Gabhainn, S.N., O'Higgins, S. and Barry, M., (2010). The implementation of social, personal and health education in Irish schools. Health Education, 110(6), pp.452- 470.
Pound, P., Langford, R. and Campbell, R., (2016). What do young people think about their school-based sex and relationship education? A qualitative synthesis of young people's views and experiences. BMJ Open, 6(9), pp.e011329-2016-011329. 
 Rogers, C., (2001). The interpersonal relationship in the facilitation of learning. Supporting lifelong learning, 1, p.25. 
 Saybrook University, (2012). Carl Rogers: The Conversation | Saybrook University. Available at: <https://www.youtube.com/watch?v=vNZPVTswrhs>. 
Woods, I., (2014). Carl Rogers, Martin Buber, and Relationship. Éisteach, [online] 14(2), p.16. Available at: <https://iacp.ie/files/UserFiles/IJCP-Articles/2014/Carl-Rogers-Martin-Buber-and-Relationship-by-Ian-Woods.pdf>.