Implementing MYP eAssessments for the first time can seem like a daunting and challenging task. Here, we talk to three MYP Coordinators whose schools successfully introduced MYP eAssessments in the May 2022 session—Al Sahwa Schools, Oman; Ascend International School, Mumbai, India and MPESA Foundation Academy, Kenya. They share their experiences, the benefits that they think eAssessment brings and provide advice to other schools who will be, or are thinking about, introducing MYP eAssessment.  
Tell us about your experience of managing MYP eAssessment for the first time at your school? 
MPESA Foundation Academy: Our school transitioned from our national curriculum to the IB when the COVID-19 pandemic was at its peak, resulting in online teaching and learning. We held numerous collaborative sessions that enhanced teachers understanding of the MYP documents and the approaches to teaching and learning skills. This required a lot of demo lessons to mirror a MYP class.  
As a MYP Coordinator in my previous institution, I had experience in delivering eAssessments and was confident that our school would implement them without difficulty.  
"We prepared our students well through a pre-eAssessment set of assessments that had a very similar format to the finals. We then provided clear feedback to both staff and students in order to facilitate improvement and to inform teacher interventions before the final eAssessments. In addition, we provided our students with typing lessons to improve their ability to enter their responses efficiently during the eAssessments. Moreover, our students were well versed on the use of the IB platform and on what to expect."   Alan Adlington-Corfield, Executive Head of School 
It was a great challenge that we are now proud of—the support from our leaders and team collaboration led to the success. 
Ascend International School: Initially there was a lot of anxiety related to eAssessment within the team. To prepare, we put together a dedicated exam team and collaboratively read all documents related to exam preparation available on the Programme Resource Centre (PRC). These documents are extremely helpful and from compatibility checks to downloading exams, they explain the process in detail and meant that even a school like ours, administering the eAssessments for the first time, were able to understand the requirements with ease. The webinars conducted by the IB, specifically Implementing eAssessment for new schools with IB assessment experts and an experienced MYP Coordinator, also provided us with good tips and tricks that put us at ease. 
We were amazed by how well designed the exam software is and how engaging and fun the exams can be. Our students and teachers thoroughly enjoyed the experience. 
Al Sahwa Schools: Post authorisation, one of our first actions was to form an eAssessment committee and select core subjects and one portfolio subject for the first year. The reasoning behind this decision was to lessen the stress of a 'new' platform of on-screen exams before rolling out full implementation the following year.  
In preparation for the first eAssessments at our school, staff and students took a deeper dive into the format of the assessments and unpacked sample questions. As MYP Coordinator, I found that communication, transparency and putting the time into understanding the eAssessments was a key factor in accepting this change. Many meetings and individual conferences happened along the way to ensure our community was informed. 
What are the key benefits you see for schools to implement eAssessment?
Al Sahwa Schools: We observed a positive change in the mindset and behaviour of students who undertook the MYP eAssessments; students appeared calmer and more confident. During a post exam reflection one of the teachers commented that he had never seen students write an exam with this amount of minimal stress.  
Ascend International School: The eAssessment is a very progressive format and students actually enjoyed the experience. They, along with parents and teachers, value that the exam is well recognized and is a hallmark of teaching and learning in the MYP programme. 
MPESA Foundation Academy: MPESA Foundation Academy seeks to set a firm foundation regarding assessments in the 21st century—embracing the eAssessments places the academy not only on the East Africa platform, but on the global stage. In addition, they help in creating an in-depth and meaningful curriculum, that allows schools the opportunity to make improvements in various aspects of the school. The results also inform the teaching and learning through evaluating the programme effectiveness.  
In your view, how will eAssessment benefit both educators and students?
Ascend International School: For students, the eAssessment enables them to realize the importance of applying their learning and it truly encourages creative and critical thinking, which we value. For educators, it allows them to understand the need for a concept-based approach and it raises accountability for them to do justice to the MYP framework. 
Ascend International School student sentiments: 
"I can truthfully say that the experience of sitting for these on-screen examinations was truly exciting and unique. I was amazed at the features provided in the on-screen examination such as the drag and drop tools, the simulations and the layout of all question papers overall.The eAssessments  provided experience for future examinations, and I now look forward to the IB Diploma Program with added experience." 
MPESA Foundation Academy: The eAssessment helps in identifying challenges in our teaching and learning and possible solutions. While the external marking and results boosts teachers' confidence and morale in assuring them that they know what they are doing, or they are on the right track. The questions help students to deepen their understanding of concepts and contexts and their link to the real world. Furthermore, the ePortfolio subjects, Personal project and Service as Action, help students build their portfolios in readiness for tertiary education. 
Al Sahwa Schools: Moving to eAssessments has encouraged teachers to reflect on their own teaching style, and the way they implement assessment in a conceptual environment with increased task specific feedback and improvement in students' use of ATL (Approaches to Learning) skills. It has given us confidence in the knowledge that we are enabling our students, who have come through programmes that support inquiry, communication and critical thinking skills, as opposed to memorisation of facts to achieve their best potential.  
One student echoed the opinion of many, "It was actually fun writing the exam, very interactive, just the kind of skills I need to succeed in this world rather than memorising tons of formulae." 
What advice would you give to other schools implementing eAssessment? 
MPESA Foundation Academy: Educators should take time and read all the IB documents. Always be willing to ask for help or seek guidance—there is always a first time and there is no reason to worry, as the process and the assessment is so well conceptualized and easy to execute. It is also important to embrace collaboration with each other and with other IB schools. 
Al Sahwa Schools: Ensure that your staff are well trained and informed by making use of IB professional development workshops, webinars hosted by the IB and in-school training. Reach out to your IB regional support person, who can help to guide you from the start through meetings and mentoring. 
Ascend International School: Get a small team ready to start reading through the documents and prepare for the exams well in advance. Don't be hesitant to reach out to the available IB support channels—you can rely on the IB to answer any questions before and for any trouble shooting during the exams. Overall, our advice would be to just go for it—it is a very rewarding and enjoyable experience for the entire school community.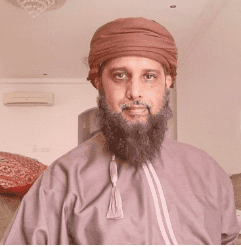 Al Sahwa Schools  
Abubaker Motala has more than 20 years of experience working in IB world schools across the Middle East. He led Al Sahwa Schools through both its MYP and DP authorisations, making it one of the few three programme IB schools in Oman and the Middle East. Whilst a teacher of MYP and DP Mathematics, Abubaker developed a special interest in Concept Based Learning. This led to him becoming an accredited Concept Based Learning instructor. Abubaker is currently the MYP and DP Coordinator at Al Sahwa Schools Muscat Oman.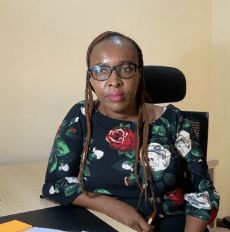 MPESA Foundation Academy 
Julliet Kithinji is proud to be part of the Mpesa Foundation Academy in the role of MYP Coordinator and previously worked at the Aga Khan Academy, Nairobi, in the same role. Julliet is a teacher of Language and Literature and Performing Arts with over 13 years of teaching in the MYP & DP IB programmes. She led in the authorisation and implementation of the MYP programme at the Mpesa Foundation Academy. Notably, she championed the inclusion of Kiswahili in the eAssessments and has taken up IB roles as a MYP Examiner and is currently training in the Programme Lead role.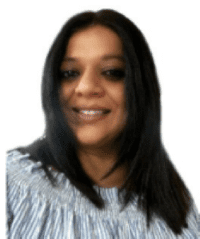 Ascend International School 
Varsha Agarwal Rodewald is the Secondary School Principal and MYPC at Ascend International School, Mumbai, India. She is a Project Based Learning enthusiast and very passionate about the concept-based approach that the MYP deploys and how it encourages creative and critical thinking in students. Educational neuroscience and its impact on teaching and learning are her areas of interest and research. She is a Language Acquisition Specialist and has taught in and led the PYP, MYP and DP programmes for over ten years.