At The International School of Azerbaijan (TISA), impact through service is an integral part of everything we do and is embedded in our mission and vision 'we engage as thoughtful, generous and resilient members of our local and global communities, taking action in Azerbaijan and beyond… we inspire life-long, authentic and principled learning to create our best future together'. In order to successfully implement our mission, we know that a school wide collaborative approach is necessary.  
To achieve our mission in our school, a core team was formed to design and implement a whole school approach. Our team has found that to effectively integrate service as action within a school, it is essential to have well-structured authentic learning experiences, combining classroom learning experiences with explicit service objectives that meet community needs. TISA believes that a student-centered approach where community service is driven by the students is key to fostering student agency and principled action. A successful example of our approach this year was a MYP year one mathematics unit where students analysed food waste at our school. 
A specific objective of MYP mathematics is selecting appropriate mathematical strategies when solving authentic real-life situations. During the introductory phase, the subject teacher guided the students through a process of exploring and identifying needs in our immediate community.  
Students identified food waste as an important area in urgent need of a solution. Globally, it is estimated that approximately 1/3 of all food is wasted. (UNEP, 2022), Students identified this community need in relation to UN SDG2 Zero Hunger and UN SDG11 Responsible Consumption and Production.  The unit followed an inquiry-action-reflection process to explore food waste at TISA. 
Inquiry
The TISA school cafeteria serves on average 500 staff and students each day. To prepare for their action, the students began by interviewing the cafeteria manager to start documenting some of the causes that lead to food waste. To collect accurate data, the students requested for the waste to be separated into organic and non-organic waste. Students met with the cafeteria workers and student representatives to ask for their support with this.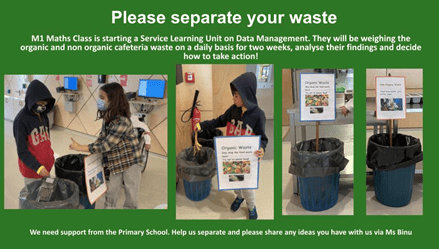 For a two-week period, the students weighed the amount of organic cafeteria food waste at the end of every day. Through the topics in the unit, students develop their mathematical skills on fractions and percentages, statistical distributions (mean, median, mode and range), and the different types of data processing, analysis and interpretation.  They then learned to represent these data results in graphs, pictorial representations and in numerical figures to show the statistics.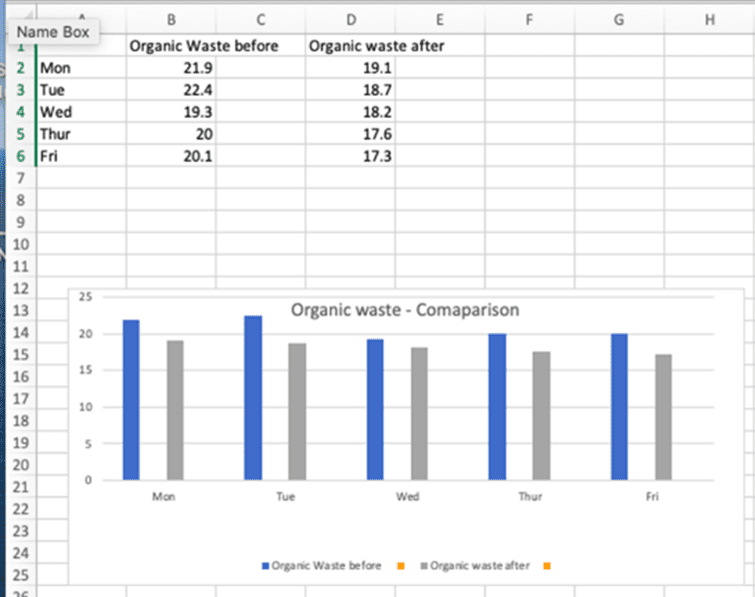 Action
Based on the results of the two-week period, students brainstormed ways to take action. Initially they created posters and TV screen messages as the first step towards raising awareness. Firstly, among other students, then to the community in general.  
"In my opinion we can reduce the amount of food waste in two ways: firstly, when you go to the lunch hall you should always get something you like and in small portions. Secondly, put the food waste in the correct bin so the school can start a composting program or use it for farm animals to eat" – TISA student. 
For this particular service learning, some of the successes recorded were that:  
students created public service announcements on waste management, as well as posters and infographics which were well publicized on the aforementioned platforms. This message is permanently erected in the school cafeteria. 

 

students presented the outcome from the action to parents during student-led conferences, with parents committing to taking action with students. 

 

sustainability of the action is a main focus and this unit has become an exemplar for future service learning units in the school. 

 

as a result of the action taken by this grade level, an MYP3 student was inspired to collect the organic waste to supply as food to animals in a local shelter which happens on a biweekly basis, in continuation of his middle year community project. 

 

it also instigated the primary school student council to get involved, by initiating awareness activities on food waste within the local community.

 
Messages were translated into Russian and Azerbaijani languages for the locals in the community. Students also wrote letters to the school management and administration asking for a school wide embrace of "zero food waste" of which they were successful in getting the principal and school leadership to support their effort moving forward. In subsequent years, it is planned to build on this success by expanding into the local community while exploring connections with other subjects.  
Reflection
'In Math we did this food waste project, as you can tell from the awareness you observe during lunch time. We should have more units like this because it could help to solve a variety of stuff issues around the world, and I think that's what everyone would love to do.' Bayne M1 
'In this unit I learned that our local community doesn't eat food properly and most of the time when they don't like it, they just waste it. I think the benefits from service-learning units are to make a change in the world and the action my classmates took during this unit were huge and we managed to reduce the waste.' Sasha M1
Reflection is a critical part of every learning process. Students engaged in ongoing self-assessment and peer assessment throughout the process.  The MYP Service as Action learning outcomes outlined in From Principles to Practice (page 22) are an excellent starting point for student reflections, they can also be used for the creation of adapted assessment criteria. For the purpose of this unit, MYP Mathematics Criteria C – Communicating and D – Applying mathematics in real life contexts were assessed, while the strands specifically related to communicating and presenting lend themselves easily to the assessing of Service as action. Besides the subject specific criteria assessed, students were also given feedback on their ATL skills, specifically collaboration, social skills, and self-organization.   
Incorporating Service Learning into the school wide curriculum begins with a student-centered approach, but all stakeholders from the senior leadership, administration, teachers and students should have an understanding and be a part of the process. This is pivotal to what the school wants to achieve going forward with mission to "engage as thoughtful, generous and resilient members of our local and global communities, taking action in Azerbaijan and beyond".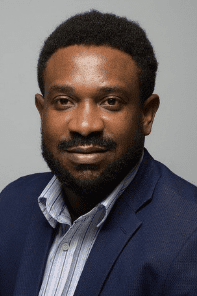 This article is written by Nick Nwolisa, with contributions from Rebecca Greenall, Binu Jacob and Alejandro Franco. Nick Nwolisa is an MYP / DP teacher at TISA and a coach with the Faria Group MiniPD platform. He has had experience as a CAS coordinator. Outside of the classroom, Nick has worked in consultation with CSO and UN agencies on SDGs issues that include green economy in the context of sustainable development and poverty eradication and governance. Binu Jacob has many years experience as a Maths teacher. She's also a Pastoral coordinator. Alejandro is a Science teacher and MYP Coordinator, now Vice Principal at TISA. Rebecca Greenall is Service Learning Coordinator and EAL HoD.