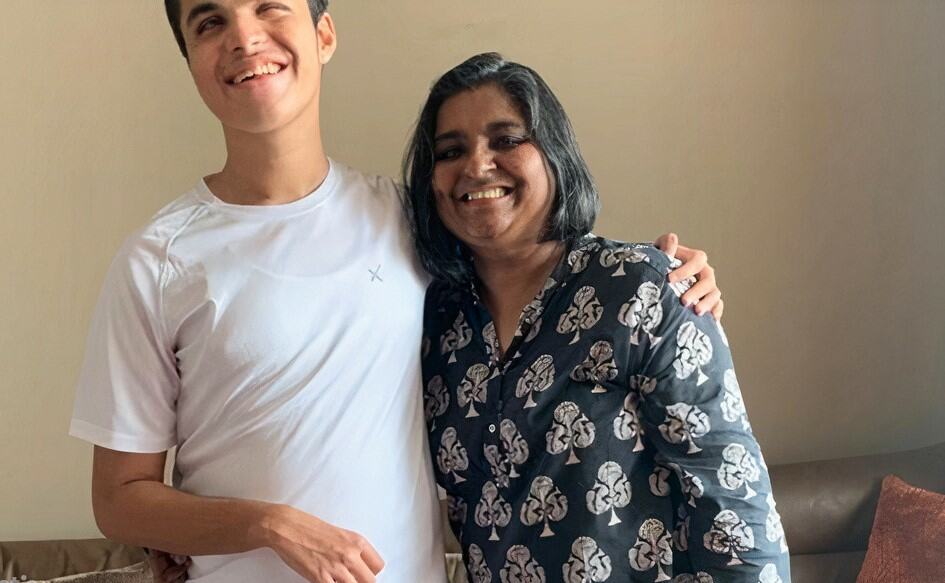 In 2022 the International Baccalaureate (IB) supported nearly 11,500 students with various inclusive access arrangements through its access and inclusion policy. 
Supporting and leading the vision of an inclusive and accessible IB education are the Equity and Inclusive Education Team and the Access and Inclusion Operations Team, both based within the Education Department of the IB. These teams make a significant impact on the inclusivity and accessibility of assessments and classroom learning and teaching for all students by working closely with other teams across the organization and with schools to: 
design and develop IB programmes and practices in IB World Schools that are inclusive of all students

 

develop and operationalize inclusive policies.
The access and inclusion policy allows the provision of arrangements for all students who require support, based on their unique need and preferences. This could include access to a reader for students with barriers to reading, graphic organisers to help students with barriers to writing, or access to a reader for a student with anxiety who may benefit from this during an examination.  
We spoke to Arijeet Patil, who graduated from the Diploma Programme (DP) in 2022 from Bombay International School (BIS) in Mumbai, India. Arijeet has total vision impairment, and told us how he was supported by his classmates, his teachers, the school leadership and the IB.  
 Two of Arijeet's teachers, Priyamvada Das, former Head of Inclusion at BIS, and Dr Cyrus Vakil, the current BIS principal and a TOK teacher, also spoke about how inclusion is embedded in the BIS ethos after working closely with the IB for many years to follow the IB's policies and guidance on inclusive education. 
"BIS was one of the schools that has worked very closely with the IB to follow our guidance and policies on inclusive education. They attended IB delivered pre-conference workshops on universal design and inclusive education, our presentations about the access and inclusion policy and also discussed how they could best support their students. The IB is proud of the way BIS has taken their inclusive journey forward and we hope that they are able to continue to create inclusive learning spaces for all students".  Kala Parasuram, Equity and Inclusion Policy Manager at the IB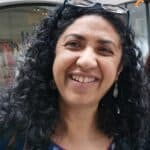 Inclusion beyond integration
Arijeet: "When I first received the news about my admission into the IB DP in 2019, I was filled with optimistic expectations. I was especially intrigued by the IB's flexibility and its emphasis on critical thinking and research, after having spent over 10 years in a national curriculum emphasizing learning by rote. I was also eager to build fruitful and long-lasting relationships with my new classmates and teachers. After all, school is a child's second home. 
On the academic front, the classroom discussions, group work, extensive coursework as well as the internal assessments and extended essay are probably the most memorable aspects of the programme for me. I also thoroughly enjoyed the various activities conducted across the three strands of CAS – community, action, and service.  I also took an active part in various other extracurricular and social activities. All of these facets of my experience made me feel welcomed as a new student and equal despite my disability. They also helped enrich my knowledge and understanding. 
For the DP exams, the IB provided me with all the necessary access arrangements, including extra time and the use of a computer, reader and/or scribe. My school ensured that these access arrangements were made available to me while maintaining integrity and fairness in the exams. 
My teachers, the school leadership, and my peers did their best to make the content and structure accessible to me. I would like to extend a special word of thanks to two of my teachers without whom this journey would have been next to impossible – Ms Priyamvada Das and Mr Prakash Jadhav. 
Ms Priyamvada provided love, guidance, and motivation to keep me going during stressful periods. Her determination, selfless hard work, and constant support deserve all my praise and gratitude. Additionally, my teachers, my peers, Dr Vakil and other BIS leadership created an environment for me that was centred around inclusion beyond just integration. To them, I wasn't merely the first legally blind student at BIS. Instead, I was a member of the BIS family who just happened to be the first to be legally blind." 
Catering to the needs of individual children
Dr Vakil: "Catering to the needs of individual children (be they cognitive or special) rather than using a standardized cookie-cutter approach to education has always been the BIS ethos. BIS has followed project-based and inquiry-based learning long before these terms became popular." 
Priyamvada: "While inclusion has always been embedded in the ethos of BIS, we made concerted efforts to systematize this since 2006. We institutionalized an Inclusion Committee made up of the board, inclusion experts, leadership, teachers, and parents. They guided the inclusion initiatives across the school – in admission, curriculum, assessment, and student support services. A Student Resource Centre supported inclusion and factored the especially vulnerable through individualized plans and targeted services. Teachers were trained in Differentiated Instruction and Universal Design for Learning to make classes more inclusive. This advocacy and support ensured equitable access for our students to demonstrate their best." 
Arijeet Patil studied the IB Diploma Programme at Bombay International School in Mumbai, India, from 2020 to 2022. Among his passions are music – especially playing the piano – reading books, the news, and following current national and international political and social issues. He is also interested in learning about the technology and software behind assistive technologies such as screen readers and accessible audio players used by legally blind, low vision and other people with disabilities. Zrijeet is currently taking a gap year and is applying for university.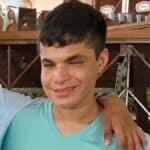 Priyamvada has 25 years of experience in teaching and started her career at the Sriram School, Gurgaon where she was the Head of Department for Mathematics. Her journey with IB started in the same school in 2005 where she was part of the core team for authorisation and the assistant diploma programme coordinator. She joined Bombay International School in 2012 and held several leadership positions including Head of Inclusion. Currently she works as the IB programme development advisor at Neerja Modi School, Jaipur. Additionally, she leads the early childhood development and disabilities team at Ummeed child development centre.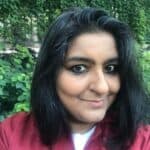 Dr. Vakil joined BIS as Principal in August 2016 after being an early pioneer of the IBDP in India at Mahindra UWC. He taught IB History from 1998 to 2016 and began teaching TOK in 2010. He had taught in the mid-'90s at both Wesleyan University and at Yale, where he did his masters and doctorate in 19th century economic and cultural history. His work with the IB has included school authorizations ranging from South Bombay to rural Malaysia. In Indian education, he was part of the team of educators that devised the current National Curriculum Framework, chairing the Exam Reforms Focus Group.