At the heart of everything the International Baccalaureate (IB) stands for, is the mission to create a better and more peaceful world through intercultural understanding and respect.  
Understanding and celebrating differences within the global IB community, while recognizing and valuing the things we have in common, was a key driver behind the adoption of a new diversity, equity and inclusion (DEI) statement for the IB in 2022.  
As part of our DEI journey, in July 2022, the IB also joined together with community partners to promote diversity, equity and inclusion efforts. One of these collaborations included the establishment of the International School Anti-Discrimination Task Force with the Association of International Educators and Leaders of Colour (AIELOC), International School of Geneva (ECOLINT), and The Educational Collaborative for International Schools (ECIS).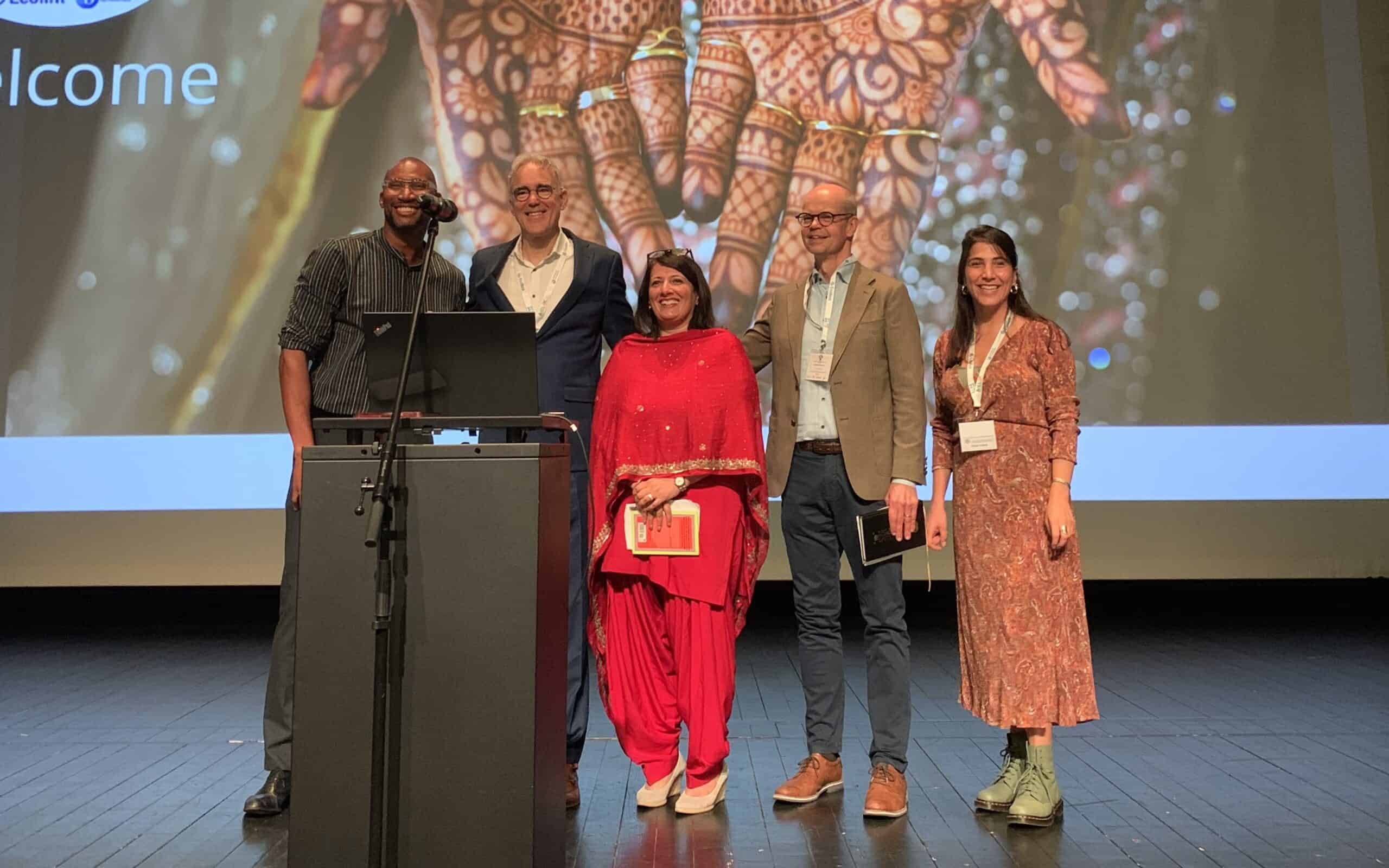 Kam Chohan, the Executive Director of ECIS pictured here with IB Director General Olli-Pekka Heinonen, describes herself as a peace activist, a mother and a lifelong learner who is committed to social justice and equity through diversity, inclusion, and intercultural understanding in international education. Kam's mission is guided by a key tenet that we are all entitled to equal access to opportunities. 
We spoke to Kam about her experiences in life and education. She shared three key takeaways for international schools who may be overwhelmed at the thought of making change. She posed the question:  
"What little things can we do that can make a change?"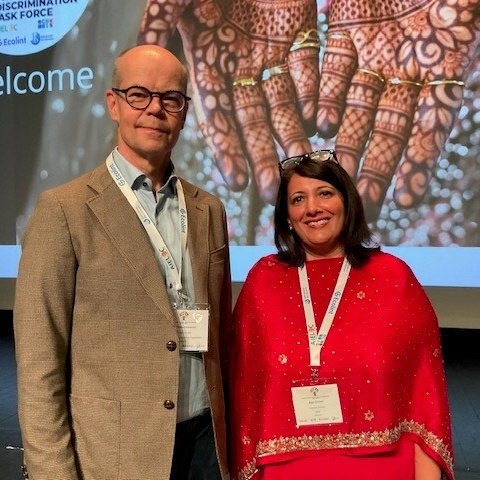 Recruitment practices
When considering how to make small changes that can make a big impact, changing the way you look at recruiting talent is relatively simple and more about attitude than process. For example: 
Recruiting people who look, sound, and think like you is common. However, going through a recruitment process can be a great time to bring in people that will challenge the decisions that your team might be making who all have worked together for a long time.  
Don't give into parental pressure – I know of an international school where the head was approached by one of the parents who was asking for more English and American teachers because COVID restrictions had been lifted in that country. The head respectfully said to the parent if that is how you feel, perhaps this isn't the right school for your child. It's so powerful for parents to hear that – of course they want what's best for their children, but school leadership teams also want what is best for students and having a workforce of multi-cultured, well-trained staff is very impactful. 
Look at CVs and resumes and think about the whole person and their story. For example, if you're looking for staff who went to a Russel Group or Ivy League university, you may miss out on the incredibly talented people whose circumstance meant they went to a university local to them. I come from an immigrant family, my parents had no idea what a Russell Group University was, let alone be able to send me to one. I went to the university that was the most local to home. 
Representation matters
We hear this all the time, but it is true. I never had a teacher that looked like me. I didn't think I could be an educator, so I went to work in business. But I should have always been an educator because that's who I am to my core. I'm also a Sikh and my DNA is all about service. And my service was education. Because I've never had that representation, I was never able to really pursue a career in teaching until my late 30s. 
My daughter on the other hand went to school when she was four and her very first teacher was Mrs. Rafiq and she was exactly like my daughter. She was a timid small Asian lady that really understood her. And I think that set the platform for her whole life in education. My daughter is now a chemical engineer but when she was in that class, she was one of the youngest and was the last child able to read or to be able to hold a pencil properly. She had that person in her class who understood her and that was far more important than the fact that she couldn't read at the same time as her peers. 
Continuous research and review
Be a lifelong learner and encourage people around you to also continuously educate themselves.  This doesn't have to mean formal professional development, there are many powerful books that have helped educate me and I would encourage heads of school to buy copies for staff. Some examples of the books that have helped to educate me are:  
Becoming a totally inclusive school: A guide for teachers and school leaders by Angeline Aow, Sadie Hollins, and Stephen Whitehead

 

How to be an antiracist by Ibram X. Kendi

 

Empireland: How imperialism has shaped modern Britain by Sathnam Sanghera

 
Kam Chohan is the Executive Director for ECIS. With an impressive background in education and leadership, Kam is a learning leader and brings insight, wisdom, and compassion to the role. As an example of her commitment to student learning, Kam worked with the UK Government's Behaviour Insights Team to apply the Nudge Theory to improve student outcomes on a national level. Kam holds qualifications and experience in Leadership and Professional Development. She was also the 2022 recipient of the NEASC 1885 award for exemplary service to education.