In this blog, we celebrate Monika Lionaite, Alejandra Molina, and Manuelita Rojas as women who are leading the way in entrepreneurship and transformative technology in the digital age.
The three IB alumnae reflected on how their IB education empowered them as women in a discussion centred around International Women's Day. The theme that the United Nations is focusing on this year is DigtiALL: Innovation and technology for gender equality.
Tell me about your IB journey and what you have been up to since.
Monika – "I left school with a wealth of information and knowledge that exceeded my expectations. It also helped me develop a global citizenship worldview. As students, we engaged in business projects that involved working with the European Union commissions, where we created various business models for international implementation. This early exposure to business ignited my passion for innovation. Today, I am the founder and CEO of Openhack Australia 2020, an innovation management business that invests in global startup competitions, with a focus on female empowerment."
Alejandra – "The IB helped me become a critical thinker, a curious person, and more independent in my work. IB business management classes fueled my entrepreneurial spirit, and TOK taught me how to dissect knowledge. Through the CAS (creativity, activity, and service) course, I partnered with schools and now run a non-profit that collaborates with those same types of schools. Today, I am the co-founder of MetaBronx, an accelerator for underrepresented founders in the US, and a youth development program. I use my IB acquired skills to help young people achieve their full potential."
Manuelita – "Through CAS, I made a social impact helping others, which has remained integral to my life. Today, I am the CEO and founder of GreatFull Mind – a company completely dedicated to your personal development. This is an online platform offering personal development courses, in-person events, and a podcast series featuring inspiring stories of people who have overcome challenges."
What skills did you take from your IB education that prepared you for your future career?
Monika – "I improved my digital skills by using programs that scientists use in laboratories. In chemistry and physics classes, we used the same tools that you would later use at university. TOK (theory of knowledge) was one of my favorite subjects. It is very philosophical, and the way discussions are held in classrooms requires a very flexible mindset. This is something you notice not only in the classroom but also in companies that are trying to disrupt industries in Fintech, educational technology, real estate, and anything in between."
Alejandra – "TOK helped me understand how to investigate knowledge, which has been important for me as a woman interacting with online media. Additionally, my math course prepared me for the math I would need as an entrepreneur. These skills were important for me when I was 22 and starting my tech company called Beepboop – a language learning tech platform for health professionals. Even after all these years since I graduated from the IB, I still find things that resonate with my experiences from when I was 16 years old."
Manuelita- "The Diploma Programme (DP) helped me improve my digital skills by fostering my love for learning new things. It was always interesting for me to get more information and get to know different people and languages. This immersion helped me learn more about the digital aspect that is part of our daily lives today."
How has the IB empowered you as a woman in the digital age?
Monika – "I was provided opportunities for academic research using digital technology in the classroom and these experiences made me feel comfortable and confident with digital tools, which has been an asset in my career."
Alejandra – "Before the IB, I didn't think science was for me, and the IB empowered me to conduct scientific research. I learned to gather, analyze, and code data using the scientific method. It made me feel like there was a space for women in science. The independence we were given in choosing our courses, extended essay topics, and CAS projects was a progression towards independence. I believe it is important for women to feel okay about analyzing and questioning knowledge. The IB helped me understand that it is okay to do so."
What advice would you give to your younger self?
Monika – "I would tell my younger self to just do it. Whenever you have an idea, do not wait for it, act on it. It is important to select opportunities that align with your vision, mission, and personal values. This is key to being a great leader and achieving team goals."
Alejandra – "Don't be afraid to ask for what you deserve – a good salary, benefits, and support from your network. Empower yourself and believe that you are worthy. Do not sell yourself short, at least try. Rejection is redirection."
Manuelita – "Spend more time getting to know yourself and trusting yourself. As a kid, I was too focused on the very linear path that society was telling me to follow. On the contrary, my life has been more of a rollercoaster and a process. Try to enjoy the process rather than just getting from point A to point B."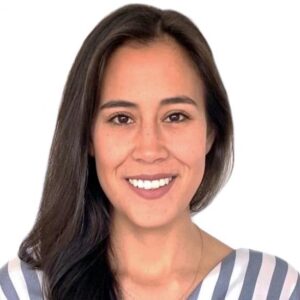 Manuelita is a Colombian marketing and innovation leader with passions in technology, entrepreneurship, wellness, leadership, and disruptive ideas. She completed the DP at The English School in 2012. Following the DP, Manuelita obtained her Bachelor of Business Administration in Marketing from the Universidad de Los Andes. She also pursued her Master of Science in Marketing and Creativity from ESCP Business School. She has more than seven years of experience in marketing, education, consultancy, wellness, entrepreneurship, and technology. From a young age, Manuelita was keen on helping others and solving problems. Today, she is the founder and CEO of Greatfull Mind, an online platform offering personal development courses, in-person events, and a podcast series featuring inspiring stories of people who have overcome challenges. She hopes to continue to dedicate her time to creating innovative ideas to help solve issues within her community that resonate with her.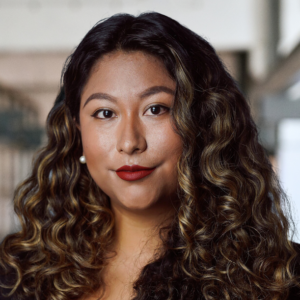 Alejandra is a Peruvian serial entrepreneur. She is an IB alumna from EuroAmerican College where she graduated from the DP in 2014. As a travel and language enthusiast (speaking four languages fluently), Alejandra completed studies in 13 countries and even attended Zhejiang University as a Chinese language student. She obtained her bachelor's degree in Global Studies with Minors in Business, International Relations, and Entrepreneurship from Long Island University. Just after university, Alejandra co-founded her first edtech startup called Beepboop – an online tech platform for health professionals to learn languages. She also founded WarmiShine, a non-profit that empowers young girls to feel safe with their bodies and in their communities by strengthening their self-esteem. Furthermore, Alejandra is co-founder and director of partnerships at MetaBronx, a leading start-up accelerator for underrepresented founders in the US in New York City. She is passionate about leadership and applying creative solutions to help marginalized communities.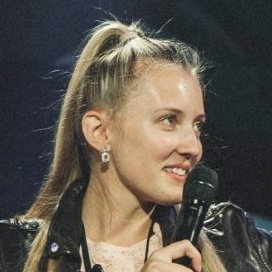 Monika is an innovation expert and a community changemaker from Sweden. She completed the IB DP at Young Business Creatives in Sweden in 2015. Later, she obtained her bachelor's degree in Political Science and Government from Stockholm University. She also successfully pursued six master's degrees in fields pertaining to Global Health Management, Business Information Systems, International Journalism, Strategic Information System Management, Economic History and International Relations, and International and Comparative Education. Monika is CEO and founder of Openhack Australia 2020, an innovation management business that invests in global startup competitions, with a focus on female empowerment. She is also a Rotarian advisor and member of committees at Rotary International. In fact, Monika became the youngest Rotary member by the age of 24.