I had the pleasure of attending a concert where all six sets of sonatas of Bach were played with violoncello piccolo, viola da gamba, violoncello, cembalo and organo. Bach wrote these Sonatas for violin and cembalo but in the heading, he added in Italian: "col basso per viola da gamba accompagnata, se piace". He invited musicians "if they want" to experience his music in another timbre. I interpreted this as Bach saying: "If you are curious, try to see what will happen". The concert followed this advice by using different instruments and as the audience, we were amazed by the transformation of the music, each opening a new world of emotions and interpretation.
This experience offered me a good starting point to reflect on how curiosity and creativity can be nurtured at school and what is our role as teachers in this. In the beginning of the 20th century several theories about creativity were developed. What I find appealing in these theories is the understanding of creativity as a process and not just a moment of inspiration. This is something we as teachers should always keep in mind and strengthen this understanding with our students. There are at least four stages in the creative process:
preparation
Incubation
illumination
verification
Knowing the importance and the impact of these stages will allow us to better use our resources and achieve a higher quality of our work. The idea that the students need time for accumulating knowledge (conscious preparation) followed by enough time to digest the information (unconscious incubation of creativity) is essential. And in the interplay between the two stages, we create the "new" – through combining things together and through colliding the ideas in our "mental pool of resources" – (illumination). Einstein referred to this as intuition.
In our everyday teaching practice, this means to create opportunities for students to explore a concept from different directions, to use the knowledge from different disciplines, to participate in valid extracurricular activities and to be good observers. This is where "illumination" occasionally occurs and translates later in a new product – the "verification" stage (assessment, essay, project, etc.). Every time when I allow this to happen in class, I am surprised by the outcome. I am teaching chemistry, a subject which is content loaded but at the same time gives opportunities for ample and fruitful collaboration with other subjects. I remember how hesitant my students were after studying the concept of the periodic table and periodicity. I invited the poet Miriam Nash to help them investigate properties of elements through poetry writing. The workshop started with reading an excerpt from the Primo Levi's book "The Periodic table" which was carefully chosen and put in context (our school is situated in Italy). The session included research of the properties of different elements and writing a poem. Students worked in groups and shared their poems at the end.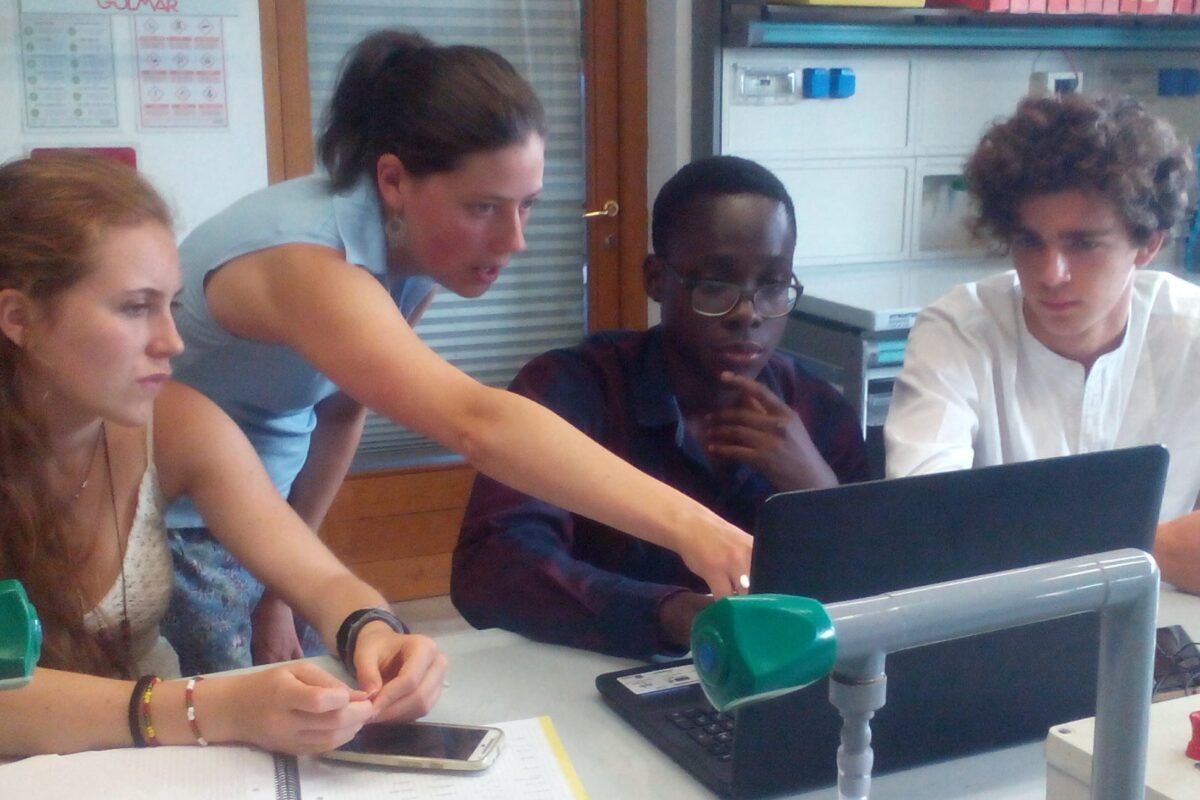 I have also invited students to represent a science concept in a creative way. They could make a drawing, write a poem or song, use crocheting, knitting etc. I made a demonstration in our art center how cyanotype printing relied on different oxidation states of iron and the importance of light as a catalyst. Art students were also present. Suddenly this technique put the transition metals in context. The students rated this activity as being the best one in their chemistry course.
Another exciting opportunity is bringing our students to the famous Illy Factory near Trieste. Three years ago, we combined the interest in chemistry of coffee brewing and the economic aspects in production of coffee. Chemistry and Economics students were shown around the factory. They saw the entire production process. Several Internal Assessments (IA) in Chemistry arose out of this experience.
And what is the place of curiosity in all this? As Jim Coudal writes: "Our number one value isn't in any of the skills we have. It is that we are essentially curious. But our curiosity should have a direction. Choice is how we channel our curiosity". What I get as an educator from the above citation is the notion that our curiosity is the driving force of our success.
Mercury
I shimmer and glimmer,
reflecting light around me like a mirror.
Among my friends, I'm lonely,
flowing, rushing and glowing.
Once upon a time,
I knew warm and tender love.
Their healers sought me to assure themselves.
Their craftsmen praised me for my beauty. Once upon a time.
Blazing heat does not faze me,
and I'm constantly thrust into hell.
Like trash, I have been discarded and, in my anger
I invaded their waters and poisoned them.
In my solitude, people find me.
They take my hands, my heart, and my soul.
We copulate and give birth to new beings.
Brighter than I ever was.
Braver than I ever was.
Stronger than I ever was.
I am no longer alone.
Like my twin, bathed directly by the Sun,
my desire burns.
Created by Oscar, Gaia, Ayomikun during the poetry workshop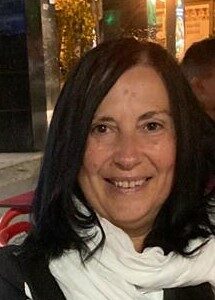 Dr Dimitrina Trendafilova has taught IB Chemistry and Theory of Knowledge (ToK) for more than 20 years. She worked in different international environments – Singapore, Bosnia and Herzegovina, Armenia, Bulgaria and Italy. She is currently teaching in United World College Adriatic. Dr Trendafilova is particularly interested in introducing science to children at early age.