In this blog, Diploma Programme (DP) graduate, Earlene Cruz, takes us on a culinary journey as she shows us how food can be a powerful language tool to promote international understanding and open-mindedness.
Having grown up spending time in the kitchen of her family-owned restaurant, Earlene developed a love for food. Additionally, through her travels, she became adamant about cultural exchange. These passions have fueled her ambitions and represent the driving forces behind her career path. Earlene founded Kitchen Connection, an organization that promotes cultural understanding through culinary experiences, such as cooking classes, and education on planetary health.
From writing her extended essay on food longevity in Okinawa, Japan, to directing an organization, Earlene tells us her inspiring story and how her International Baccalaureate (IB) education had a lasting impact on her life.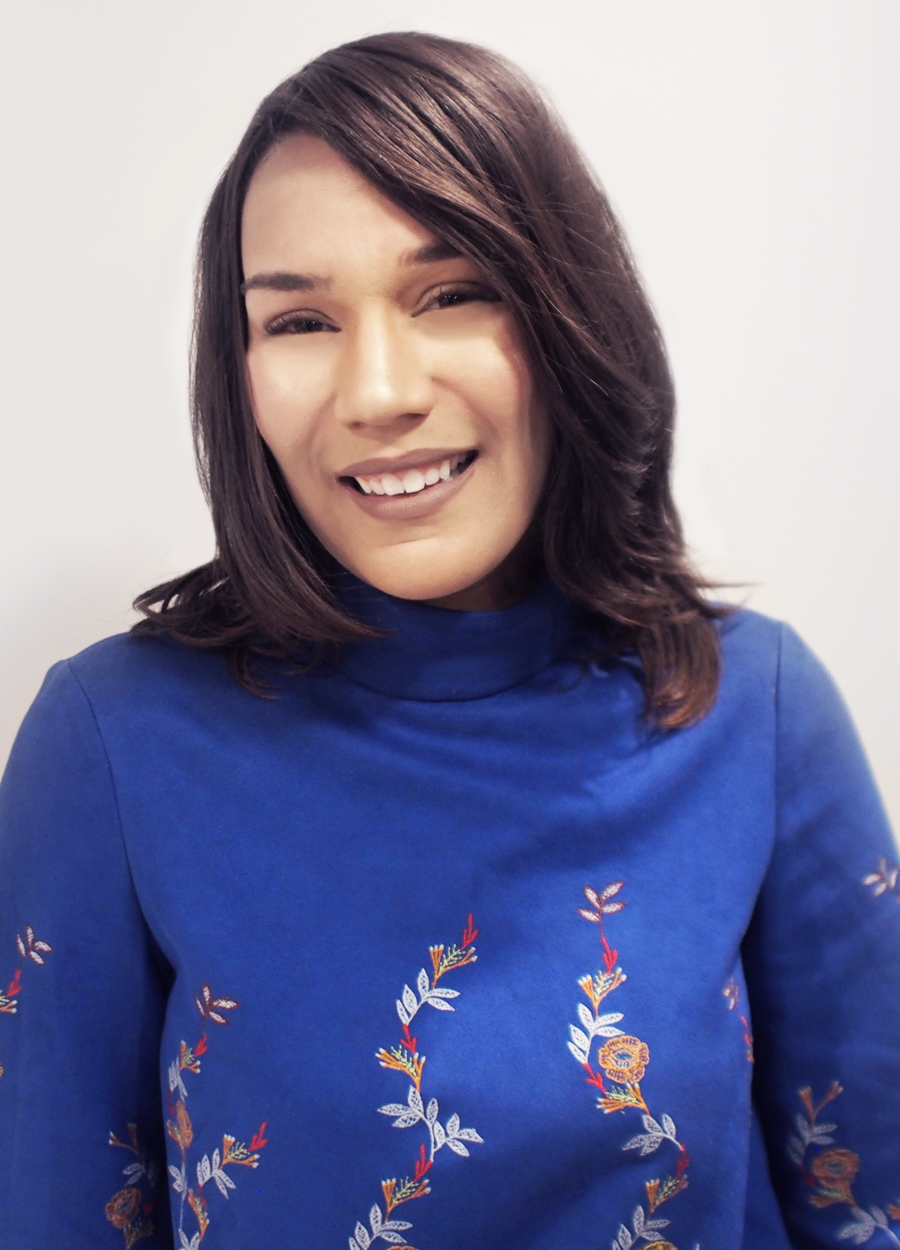 How has your IB education had a lasting impact on you?
"Throughout high school, I was able to explore many of my interests. I had a wonderful experience taking IB French with my teacher, Madame Scholz. She organized exchange programs which I partook in with other French students, which is how I fell in love with traveling. Since then, I have been to over 90 countries and speak almost 6 languages. My IB math teacher also organized trips to Europe, which further fueled my passion for internationalism and helping the world.
One of my passions is food, which I explored in my extended essay (EE) on Okinawa, Japan. I have been to Japan and am fascinated by the culture. However, I have never been to Okinawa. I heard that the Japanese people in Okinawa live the longest and I was curious to know why. My EE revealed that it boiled down to lifestyle and food choices. This has guided my scholarly life since high school and is still, years later, influencing me today. I try to incorporate some of these longevity techniques into my life, such as walking wherever I can and eating a plant-forward diet.
In addition to French, I also took IB world history which has been very complementary to my work with the United Nations (UN). I learned about the devastation that world wars have on societies in the long run, and this has helped me understand the importance of conflict resolution and bringing people together. Now, as an adjunct professor at New York University (NYU), I take my students to the UN where they are briefed by food experts on various subjects ranging from conflict, climate change, and economics and how they contribute to a growing number of food insecurity. This connection to my past in world history has helped me see conflicts not only as something that devastates societies but also as a source of the creation of the UN. This notion was implanted in me from a very early age."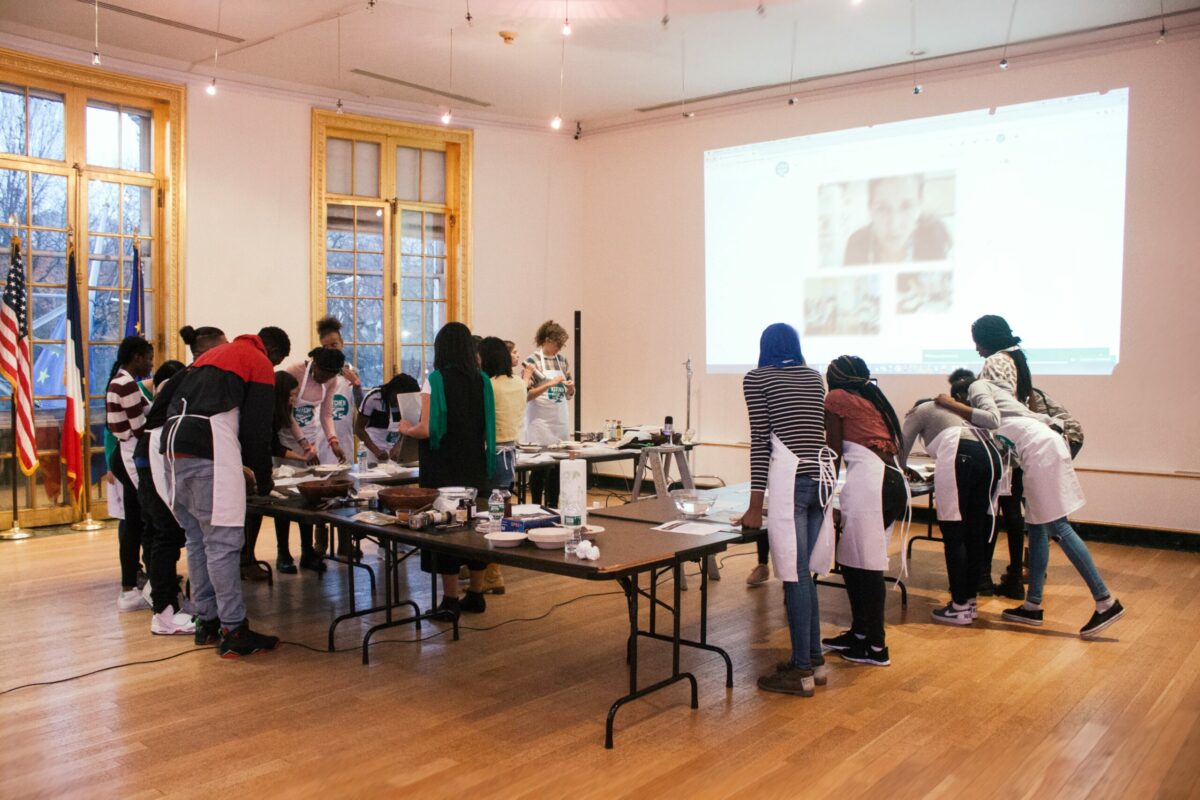 Can you tell us about your career?
"I studied international business and French in college. Given my love for French and Francophone culture, I did an internship at the French Embassy in New York. I originally planned to pursue a degree in international human rights law, but everything changed when I signed up for a homestay program in Ghana. The experience was transformative, and I started thinking about ways to stay connected with the people I met there as it was a part of the world that I feared I would never see again. That is when I came up with the idea for Kitchen Connection, a platform that connects people through virtual cooking classes. The intention is to break down any notions of misunderstandings that people may have about each other, which food could counteract.
Kitchen Connection started as my master's thesis at NYU, where I pursued a degree in Food Studies and Social Entrepreneurship. Around the same time, I was appointed as a youth advocate at the United Nations Department of Global Communications Steering Committee for Youth where we advance initiatives that support youth to engage with the Sustainable Development Goals. As part of this work, we recently published, The Cookbook in Support of the United Nations: For People and Planet and most recently a complementary children's book, How Does our Food Grow?, which received praise from the New York Times. Our focus now is on online and in-person education to promote human and planetary health."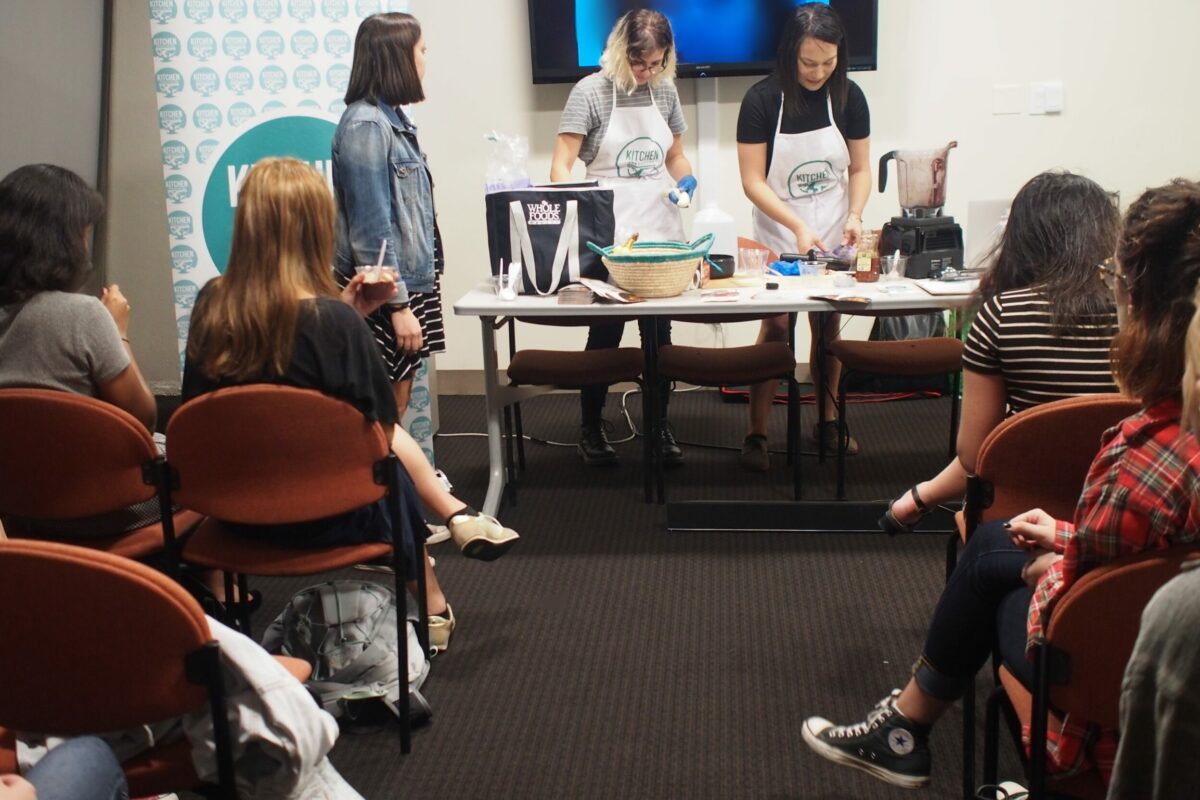 What potential does food have as a language tool for international understanding?
"I believe that education through languages is a way to promote diplomacy, especially at an early age. When we understand each other because we can communicate in the same language, we are able to better understand, appreciate, and respect our differences. I strive to facilitate this education and dialogue through the language of food because food has the power to really break down barriers and cultivate peace."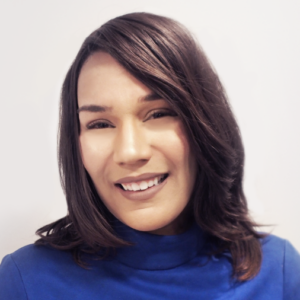 Earlene Cruz is a DP graduate whose love of food and traveling blossomed during her childhood as well as in high school. She is a language enthusiast, speaking more than 5 languages, and strives to use food as an additional form of communication to break down barriers between diverse communities. She founded the organization, Kitchen Connection, which offers culinary experiences and education to facilitate deeper connections between cultures and a greater awareness of environmental health.