This article originally appeared in IB Global News, published 10 times a year, which provides an array of news and information about IB programmes, professional development and research. Sign up at the IB newsletters home page to receive IB Global News.
---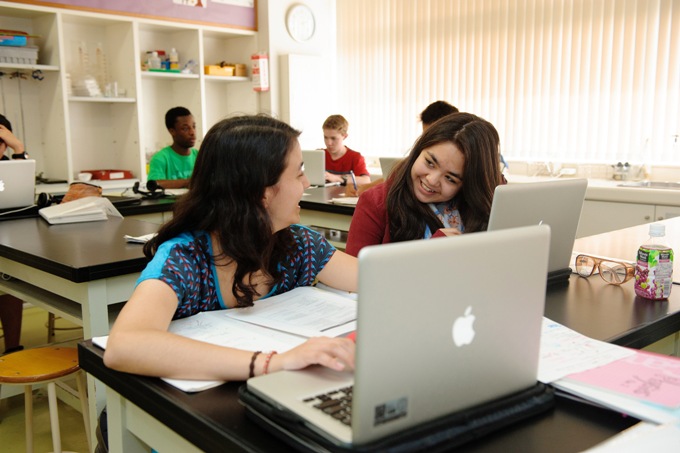 Yokohama International School in Japan is one of four IB World Schools participating in the Open World Schools pilot, a pilot that is exploring how an authentic IB Diploma Programme (DP) experience can be extended to students online, who would otherwise be unable to access an IB education.
By digitally linking with an IB World School, students have the opportunity to undertake a two–year DP course online that meets the challenging academic standards and rigorous assessment for which the IB is known.
Students are able to collaborate worldwide with their peers while developing essential skills and expanding their global perspectives in a secure, teacher- facilitated environment. Yokohama International School Head James MacDonald talks about his school's experience in the pilot thus far.
---
Why did your school decide to join the Open World Schools pilot?
We have been offering online DP courses successfully for some time, we have a strong IT infrastructure, and I think most in our community would agree that our school culture values innovation. I also think it is fair to say that our community aims to be a part of the global conversation about what a modern international education should be, and so this definitely aligned with our school's direction.
We really wanted to pursue this opportunity because technology is opening all sorts of new doors to innovation in teaching and learning. Being part of an initiative like this allows us to make connections beyond our campus, and it allows new ideas to flow naturally into YIS. In addition, being an Open World Schools pilot school gave us a chance to give back a little bit–as a school–to others who are interested in the IB but perhaps don't have the resources or experience that we have with online learning and the DP. I would like to think we had both pragmatic and idealistic reasons for joining.