This article originally appeared in IB Global News, which provides an array of news and information about IB programmes, professional development and research.
---
Mary McCarney is British and has been teaching for 25 years, mostly in the UK. Five years ago she joined Atlanta International School,  USA, where she is currently a fourth grade PYP English teacher.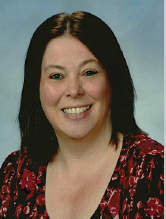 How can the PYP transform a school?
Having previously taught the UK National Curriculum in England, I'm amazed at the freedom and creativity of the PYP. This has been a new, refreshing approach to teaching and learning for me, and I love how my students in Atlanta learn through their own inquiries. I'm also so impressed by the global perspective at my school, and the strong sense of international-mindedness among the whole school community.
How can the PYP improve student learning?
Every day I see how inquiry drives my students' learning. With the PYP, there is huge emphasis on children formulating their own questions, researching the answers, reflecting on their findings and taking action. I support my students' planning and investigating, while encouraging independent learning. My kids are excited and interested, which naturally motivates them—they want to learn. They are developing skills that they will value for the rest of their lives.
How do you meet the challenge of the dual language programme at your school?
My school has a very well established and well organized dual language programme and I believe that good organization is crucial. My students alternate between lessons in English (with me) one day, and learning French, German or Spanish the next day. It becomes natural to them; if they are with me and meet their Spanish teacher in the hallway, they automatically switch to speaking Spanish with her, then back to me in English. It's amazing how quickly they adapt. Close collaboration between all language teachers is also vital. We meet regularly as a team and plan our units of inquiry together. I truly appreciate the support of my colleagues.
What do you love most about teaching?
I simply love being with the kids! Over the years, I have had opportunities to move into school leadership, but I know I would miss being in the classroom too much. Back in the UK, I interviewed celebrities for The Times Educational Supplement about their best teachers. It was fascinating to hear first-hand how teachers inspired these successful writers, actors, musicians and politicians, and an affirming experience for me as a teacher. It is such a privilege to spend every day working with children, knowing I can make a difference to their lives. No other career could ever give me such a wonderful sense of achievement!
Editors note: Mary often writes for a variety of educational media, read her latest article The IB: it isn't just for sixth formers published in January 2014 in the UK's The Telegraph newspaper.