Anne Christine Føllesdal, an IB Diploma graduate from Berg videregående skole in Oslo, Norway, is currently in her fourth year of veterinary school and is president-elect of the International Veterinary Students´ Association (IVSA).  Anne Christine spoke with us to reflect on her childhood dream of becoming a veterinarian and the profession's big role in keeping humans healthy too.
"There is a strong connection between human health and animal health…it is very important for vets and doctors to cooperate.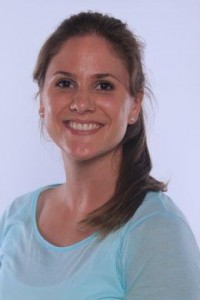 When did you discover you wanted to become a veterinarian?
I was one of those kids who loved animals and my parents kindly let us have many different types of animals in our house. By the age of eight years old, I already wanted to be a vet and I never let go of that dream. Eventually this evolved into taking biology and letting it all tie together.
Tell us more about your role in the of International Veterinary Students Association
Two years ago we had a student conference in Norway that was arranged by the International Veterinary Students´ Association and I was the president of the organizing committee. I kept in close touch with the organization after that and last fall I asked myself, "why couldn't I run for President of the organization?"  I knew it would be a once in a lifetime experience that would expose me to different cultures and other vets. The challenge of helping a group of students cooperate as a team is what drives me. Now as president-elect, I will begin my new role on 1 September. I will work to motivate our multicultural team, move the organization in a positive direction, and grow as a leader during my term.
What is the Veterinary Students Association's main role and mission?
First, the association works to raise the standard of veterinary education.  In the US, for example, there are amazing treatments for dogs with cancers, but there are other countries that don't even have veterinary colleges. We support vet schools in less developed countries with our development fund. Second, the association seeks to make improvements to animal welfare. Even in Norway, we like to think we're good at animal welfare issues because our human welfare is so good, but this isn't always the case in all countries. Lastly, the association represents vet students within international organizations like the OIE [World Organization of Animal Health] and the FAO [Food and Agriculture Organization of the United Nations].
Are there lesser known issues that veterinarians address?
There is a strong connection between human health and animal health. Veterinarians often discover viruses and different influenza strains. Many vets work in genetic or biomedical research and can also be important in food safety. They inspect food, ensure that meat and poultry products are healthy, and often do research on water quality issues. This work reduces food-borne illnesses, controls and prevents infections that can spread between both animals and humans, and supports investigations into outbreaks of viruses like Rabies or influenza.  A lot of people become veterinary students because they love animals, but perhaps those in future generations will become vets because they love people.
It is very important for vets and doctors to cooperate. In the European Union, a lot of attention is given to preventing antibiotics from being transferred to humans. It is an emerging problem, but thankfully, many countries have strict regulations about antibiotic medications given to animals bred for human consumption. These regulations limit exposure to antibiotics in healthy humans who do not need them. Without the restrictions, there is the potential for humans to build up resistance to these antibiotics, but only if the animals are treated too close to the time of slaughter or if more antibiotics are used than what is needed to kill bacteria.
What has been the biggest challenge in vet school?
Surprisingly, many successful veterinary students need to have an ear for language and have the ability to draw. You need to have good grades in biology and chemistry to understand the academic part of medicine, but those who do extremely well in veterinary school are often good with linguistics because they pick up on the Greek and Latin terms being used.
Did the IB diploma programme support your dream of becoming a veterinarian?
My IB teachers encouraged all of their students to pursue their dreams. They encouraged me to apply to medical school and not to doubt my abilities. When I did the IB I had already been planning to become a vet and the IB let me pick the subjects I wanted to do.  Even now, most of my best friends are from the IB and we still talk about it.
Who was your biggest inspiration while you were an IB student?
My English teacher, Mr. Worsøe, was incredibly influential. He believed so much in his students and loved to teach.  He inspired us to be eager to learn. He encouraged discussion and made us keep up with current events by cutting out newspaper articles. I still have my folders from his class.
What was most challenging  for you in the IB?
It was difficult for me to get the grades I needed. I looked forward to it every single day but it was also very stressful.  At that point I knew I needed at least all 6's to be considered for veterinary school.
What do you remember most about the Extended Essay (EE), Creativity, Action, Service (CAS), and Theory of Knowledge (TOK)?
I bred chinchillas while I was in the IB. For my Extended Essay I wrote about their fur color genetics. It was really cool. It made the Extended Essay very exciting. For CAS, I remember we went Canoeing in a forest in Oslo, we had a school comedy show, and I taught horseback riding at a psychiatric hospital.  CAS made me realize that life isn't just about books and grades. I also really liked TOK. Now that I'm studying science there's always supposed to be an answer to every question. TOK showed us you can still just reflect and think for yourself.