Continuing our themes for 2014, this month we focus on global awareness and what it means in the classroom.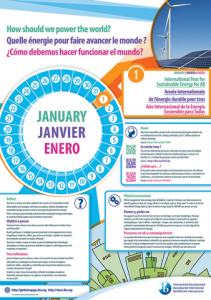 The internationally-minded IB student is a critical and creative thinker. They engage in global ideas and issues with humanity and compassion. The world in which we live in can be unpredictable and challenging at times, but the IB student can break down these problems and make ethical, reasoned and balanced arguments based on continual development.
Engaging IB students in regular discussions about world issues doesn't have to be another challenge. We have created a global engage calendar that is available for teachers to use in the classroom:
https://store.ibo.org/global-engage-calendar
It contains interesting facts and reflective questions, and provides ideas for student activities linked to IB learner profiles. Every month, students get involved in global-based activities to better understand the world around us.
As long as IB learners are responsible members of local, national and global communities, they will help create a better and more peaceful world.