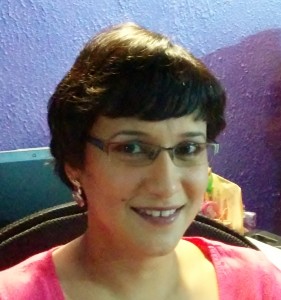 In 2013, Marissa Jansz made the switch from teaching the IB Diploma Programme (DP) in Singapore to teaching 'A' Levels in Sri Lanka. Since then, Marissa has reflected on the two programmes and shares "Ten things I like about the IB Diploma Programme."
By Marissa Jansz
For several years, I taught DP English A1 and English A, supervised extended essay, (EE) and creativity, activity, service (CAS), and was also a curriculum coordinator. As a consequence, I was involved in the details of subject choice, groupings and academic challenges. The move to 'A' Levels has given me the chance to compare the two programmes and try to work out the pros and cons of each – I know that this is a decades-old debate, but the fact that the discussions (and often arguments) continue says something about the need to revisit and re-evaluate.
So what is it about the DP that makes it so exciting for a teacher? I've put together my top ten reasons (in no particular order except in which they popped in to my head) for why I like the IB:
1.Its rigour: The one common thing that all DP students and graduates will say is that it was tough and challenging. Interestingly, all DP teachers will unanimously echo these sentiments. The DP is an extremely rigorous programme, but it is purposeful hard work, and the skills one develops are lasting and useful. As a testimony to this, dozens of students have visited me after their first year in university telling me how they had found it a breeze because of the intensity with which they worked during their DP studies. And as far as teaching the programme goes, DP teachers are always busy—there's just so much to be done. But it's an "exciting busy" that keeps you looking forward to each new stage.
2.Its scope: The six subject groups combined with the core components (CAS, theory of knowledge [TOK] and EE) means that students are exposed to all the main academic streams and more. For me, this is very important. After all, how many 16- to 18-year-olds are certain about what they want to do with their lives? Even if they have some conviction at that stage, how many stick with that decision? So then, it seems prudent to let them experience the different academic possibilities available to them. There is always time to specialize and streamline.
3.Its creation of a sense of ownership: The structure and implementation of the DP is such that students have to take ownership of their learning. The term "independent learner" is used quite a lot in an IB classroom and perhaps may have lost some of its value because of its frequent usage. However, that is what doing the IB is all about—the student is at the centre of the process of learning, with the teacher as guide and facilitator.
4.It encourages meaningful teacher-student rapport: One of the most important things for me as a teacher is the rapport I have with my students. This is both a core value and strength. The DP has given me many opportunities to engage the students in in-depth and fruitful discussions, which are often carried beyond the classroom. These discussions have been so interesting that my colleagues and I have remarked many times on how easily we have forgotten that the students we are talking to are not technically adults – the maturity they have displayed has been mind-blowing. This kind of bonding lays the foundation for a long-term friendship between teachers and students – a privilege not enough teachers (and students) enjoy.
5.Its learner profile: According to the IB website, "The IB learner profile is the IB mission statement translated into a set of learning outcomes for the 21st century. The learner profile provides a long-term vision of education. It is a set of ideals that can inspire, motivate and focus the work of schools and teachers, uniting them in a common purpose." Accordingly, IB learners strive to be: inquirers, knowledgeable, thinkers, communicators, principled, open-minded, caring, risk-takers, balanced, reflective. As IB teachers, we too strive to be all these and work towards inculcating these values in our students. After all, what is education if it is not driven by values?
6.Its openness to teacher input: One of the things I have enjoyed doing for a new cohort is creating the text options. The syllabus is broad and flexible. This allows teachers to tap into their interests, expertise and academic specialisations. Effective classroom instruction hinges on a teacher's enthusiasm and conviction about the material being taught. When you've been an active part of deciding on this material, you are automatically enthusiastic and convinced and this is a sure-fire way to motivate and inspire your students.
7.Its multi-facetedness: Just as the six subject groups allow for academic diversity, the inclusion of the creativity, activity, service (CAS) component means that students gain a holistic education. It is not possible to complete the diploma while ignoring the sporty, artsy and humane aspects of one's personality. The aim is laudable: to produce well-rounded individuals. I've found the CAS programme immensely beneficial to me as a teacher too. The community service projects I have overseen have enriched me as a person. These projects have taken me to many parts of the world I may not have otherwise visited. And they have made me do things I would never have dreamt of doing – like jumping off Victoria Falls (just thinking about it still causes butterflies in my stomach!).
8.Its relevance: The Diploma Programme strives to provide an education that is relevant to the modern world. Given the rapidity of change this is not a very easy task. Yet, the efforts that have been/are being made are commendable. As a teacher of English I can speak confidently about my own subject and I have been impressed by the acknowledgement of multiple media as 'text'. Although this is just one tiny example, what it shows is that students are working within frameworks that are familiar to them and that they can identify with.
9.Its international-ness: Although there are many qualifications that bear the word 'international' in their title, very few of them actually reflect this in their syllabi. The IB however, having been created to cater to an itinerant community, has international-mindedness at the core of its courses. This involves an inclusion of divergent cultures, which means that a student has access to material from so many different parts of the world, creating in them a better sense of understanding and appreciation of difference.
10.It's fun! Yes, the Diploma Programme can be heaps of fun. Ok, so when the deadlines are imminent and the work piles up, perhaps it's not always easy to see the fun side of things. But, at the end of the day, most IB students and teachers will tell you how much fun it has been!