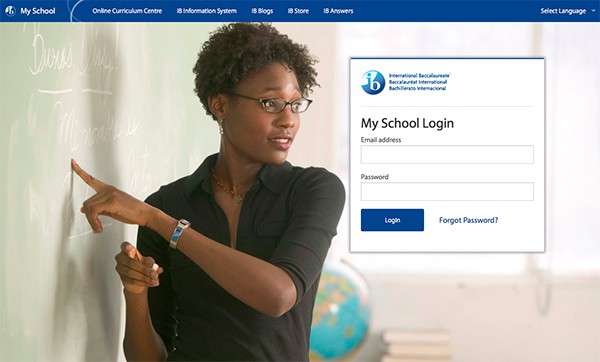 We recently launched My School – a new portal to improve communication between the IB and IB World Schools. It uses state-of-the-art software to provide a simple way for IB World Schools to send data to the IB and receive the most current information.
It is designed for schools to find everything to do with their school in one place and to simplify actions like updating school profiles and applying for a new programme. It replaces IBIS and feeds into other IB systems to ensure consistency and accuracy of information, and it updates 24/7. It's live and schools can find it in the blue bar at the top of the IB website.
We asked Lyndsay Agans to tell us how schools will benefit from My School, plus insights into the development process.
Q: Use three words to describe the new My School platform
Connected. A big focus is the connected aspect—connecting with schools, joining a broader international community, connecting with the education community. The connected step is a huge step forward.
Streamlined. Technology makes the system efficient and user-friendly. The intuitive environment makes sense to users. It works in ways you'd expect.
Dynamic. My School uses a cloud-based platform that is also used by different systems across the IB. This is stage one of four stages in the system's development. Eventually, schools will log in for everything at My School.
Q: What are the main changes that schools will notice?
The look and feel. The aesthetic is different to what schools are used to on the IB Information System (IBIS): You immediately know you're somewhere else. We've done a lot with the user journey to improve the overall experience but the biggest changes are those that we will be rolling out in the future with this new foundation in place.
A big change is that now users will find embedded help as they enter their data. That means they will spend less time on the process. They probably won't notice the technology itself because good technology is seamless and practically invisible.
Q: When you began working on My School, what were your goals? Do you feel like you achieved them?
We wanted to enrich the process experience and facilitate the relationship between the IB and every IB school. To do so, we took a lot of time to understand the processes involved and what our users would find to be most helpful. We do know that the best system is the one you don't notice as you go about your work.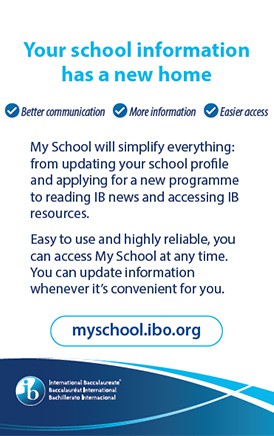 A main goal was to build a system where technology didn't get in the way. In other words, the new system couldn't require us to completely change our processes and programmes. In fact, it was critical to the project that we maintain our high level of rigour and development throughout the authorization and evaluation experience.
Another goal was service. At the IB, it's important to have a collaborative team that works well together. The number of people who've touched the system is huge – not just technology people but regional operations managers, global school services and more. This system is collaborative.
From a high-level view, My School is actually a merger of three different ways of working because each region had its own system for expressing interest in programmes, filling out school information forms and applying for candidacy. In creating My School, we took into consideration a myriad of factors, including cultures, geography and perspectives. We have taken things that looked differently but that had one IB philosophy and reduced the points of divergence to ensure a seamless and consistent global experience. It was hard, but we weren't going to accept anything other than to get it delivered. We believe that all schools should have the same great experience with communicating and working with the IB.
Did we achieve our goals? The system is not perfect – perfect isn't possible. But it is better than where we came from and it is a system that flexes and serves schools better. It has the ability to adapt and become even better over time as we respond quickly to the needs of our users.
Q: How will the coordinators' job become easier after having their school profile on My School?
They will immediately feel a savings in time. Our goal is making their job easier in lots of little ways that will add up to big time savings. For example, the system dashboard will have useful links instead of coordinators having to go searching around for reference documents. Right now, coordinators have to go to different places to log in for different purposes. We will reduce that and consolidate their experience to make it much easier to navigate and accomplish what they came to do so they can turn their attention to where it should be: the school. Eventually, everything across our systems will be tied together, this has meant an incredible organizational pivot as we integrate our infrastructure to make it work.
Q: A lot of people are intimidated by technology. How does My School—which is very different from what they've used before to communicate with the IB—make it easy for them to navigate and get questions answered?
Our goal is that uptake is easy. We aimed to create a system that did not require a user manual in order to navigate. All you need to do is log in, and My School should feel familiar but be easier to use. It's like getting a new car and getting acquainted with it.
Q: How is My School distinctive?
The system is built to be formative: It reflects the values and process of what it means to be an IB World School as well as why. Another distinctive element is the ways in which questions are posed. The school action plan has become a living, working document that will be populated with the information provided and be available for schools to update and use in their school improvement process. It's important to note that the system is highly reliable and secure in terms of highest-tier industry standards.
Q: What can schools look forward to in the next phase of My School?
The next phase is the launch of the application for candidacy, which schools also use to add a programme. We are gearing up to roll out this key functionality at the start of the year in 2016. Schools will be able to move more quickly through the process thanks to smarter systems.
Automated billing and account status are other features we are looking to rollout in 2016 for users. In addition, there will be a better experience for all IB Educator Network (IBEN)-related elements. Reports will be dynamically populated, turnaround time will be shorter, and there will be greater quality assurance. Finally, we are very excited to be putting evaluation online for the first time and hope to be able to offer that functionality to users by the middle-to-end of next year.
---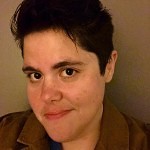 Lyndsay Agans led the team whose incredible hard work created My School. Prior to joining IB just over a year ago Lyndsay spent more than a decade in higher education as a researcher and project lead with a focus on educational technologies and digital learning. Her project credentials include: The Bill & Melinda Gates Foundation, DARPA (Defense Advanced Research Projects Agency), the Ford Foundation, and the National Science Foundation amongst others.