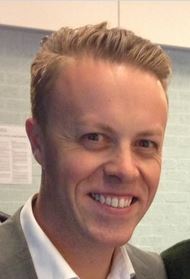 Simon Breakspear shared his concept of agile leadership in a high energy session at the 2015 IB regional conference for Africa, Europe, Middle East. His concept is a simple framework for action that will enable any leader to drive impactful change for better learning. His framework enables leaders to learn how to:
Lead 'radical incremental' change that honours the past but designs for the future
Drive fewer but more impactful initiatives
Mobilise your innovators to prototype new learning through disciplined innovation
Cultivate social learning and high-trust cultures to spread innovative practices
The summary for Simon's session promised the conference participants: "Leaders will leave this presentation equipped and inspired to navigate the creative tensions, challenges and opportunities that lie ahead."
Thank you @simonbreakspear for your talk on the power of prototyping and amplifying innovative practice in education. Inspiring! #IBAEM2015

— Sofie Smith (@SofieMSmith) November 1, 2015
Simon Breakspear #IBAEM2015 'I think we're done with the why, how about the how and what?' pic.twitter.com/KnGI6u7FCq

— Dom Thomas (@DomThomas8) November 1, 2015
Inspired to start small, learn fast & fail well by @simonbreakspear Ready to try MVLD- minimal viable learning design #IBAEM2015

— Jennifer Fenton (@jennysfen) November 1, 2015
Take a look at the presentations and videos for the keynotes and featured speakers here. Speakers included Pasi Sahlberg, Peter Senge, David Perkins, Robert Coe and Thana Faroq. Also read this "storify" collection of social media posts from participants throughout the conference.
The theme for the IB's regional conferences in 2016 is "learning together".
Register for an IB conference in 2016
---
Simon Breakspear is recognized internationally as a leading thinker on the future of learning and educational innovation. He is the founder of LearnLabs, a global learning strategy and design agency, he helps school, system and policy leaders design and deliver high-impact strategies to enable deeper learning at scale. He has worked with and spoken to leaders across Australia, New Zealand, the USA, the UK, Europe, Canada, Israel, Hong Kong and India.