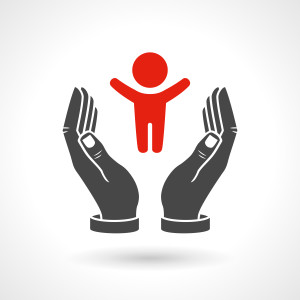 The International Task Force on Child Protection (ITFCP) received recognition at the recent IB AEM (Africa, Europe and Middle East) conference for their great work safeguarding children in international schools. Jane Larsson, Chair of the task force, and Executive Director of the Council of International Schools (CIS), tells IB World magazine why the international school community is vulnerable to incidents of child abuse.
School is a place where all children should feel safe but, in the UK alone, at least 959 teachers and other school staff were accused of child abuse between 2008 and 2013.
While there are no statistics available which detail abuse by teachers in international schools, the ease of mobility that international teaching provides, coupled with weak recruitment practices, and underdeveloped legal systems in some countries, can make such schools prime targets for child abusers, says Council of International Schools (CIS) Executive Director Jane Larsson.
The International Task Force on Child Protection (ITFCP) was formed in April 2014 by six international organizations to educate leaders and teachers about child protection challenges in international schools. It covers the full spectrum of abuse, including sexual abuse by children against other children. The task force, a coalition of over 90 volunteers in 40 countries, includes leaders of international education organizations, school leaders, counselors and teachers, working collaboratively across professions with law enforcement officials and the medical community.
"The task force identified early on that many people who might want to take advantage of children, seek countries with underdeveloped legal systems and schools that are unlikely to perform background checks. When we realized how vulnerable the international school community is, we structured our work to tackle these unique challenges. We investigated recruitment practices and found that many schools were not checking references to verify new staff," says Larsson.
Educating educators
Previously, there was a lack of comprehensive standards for international schools to follow in regards to child safeguarding. Through the task force, Larsson and her team at CIS partnered with the IB, the British inspection agencies that work with British schools around the world, and the American agencies that accredit American international schools, to change this.
We came together and examined the current standards, which were insufficient. Now, we are very proud that every single one of those agencies have agreed to raise the standards to a level where we feel they will support schools in protecting children. explains Larsson
The standards cover crisis management, staff selection, detecting and reporting abuse, education and support for leaders, teachers and students about behavior and boundaries, implementation of policies, and collaboration with the local community. But to meet these standards, educators must first understand what child protection is and their role in identifying it.
A 2015 ITFCP study of 700 international educators found that 90 per cent feel child protection training is insufficient and should take place regularly. The task force worked with experts and began compiling resources to address training challenges. It formed a partnership with the International Centre for Missing and Exploited Children (ICMEC), and last October launched a new education portal. International school communities can share and upload training resources, while parents and children can find useful information.
"We were mindful that we can't just simply enforce new standards," says Larsson. "We have a moral obligation to provide resources to schools that educate them so they can meet the standards."
ITFCP addressed below par school recruitment practices and CIS is leading by example. Now, every single teacher who applies for its recruitment service must complete a background check for each country in which they have worked. This can be difficult for internationally-mobile people. In some countries, it's almost impossible. To help, ITFCP has compiled a 200-page document advising educators what it takes to get background checks in every country.
"We've shared this document with Interpol and they are eager to use it to help countries strengthen their weak systems for background checks. Now, there is a new initiative to create a single international police certificate where all 190 Interpol countries share information. It will be much easier for international educators to get checked," explains Larsson.
Lifting the lid
The inclusive nature of international school communities sometimes deters educators from reporting their suspicions. Open and honest discussion is needed, says Larsson: "Too often, a 'lid' is put on sexual abuse and fear is the barrier to reporting it. Educators are worried that their suspicions are wrong, or that they're going to damage a colleague's career, or the school's reputation, or that the school will be shut down."
But it's not the educator's job to investigate crimes against children. "It's law enforcement's job," says Larsson. "Yet, we discovered that many of the heads of our schools don't know the laws of the countries where they work, nor have they met their local law enforcers."
Larsson is calling for schools to work collaboratively with their local communities.
"We are encouraging the international school community to form connections with local experts, law enforcers or others who would be ready and willing to help, and to let the experts do their jobs to investigate once abuse is suspected or known."
If abuse is left unreported, the pattern is likely to continue elsewhere as Larsson has discovered: "Time and time again, we have found that offenders were working in schools and colleagues had suspicions, but were not brave enough to raise them. The offender would then leave, join another school and continue their pattern of behaviour without being detected."
More work needs to be done
The ITFCP has made great headway in highlighting the issue of child protection in schools and educating the international school community, but the topic still needs more recognition, says Larsson. She speaks on this topic up to four times a year and is still surprised by the number of educators that don't attend to learn more: "It is a difficult topic for many people, but we need to educate ourselves on this issue.
"There is online training available, but we are keen to develop something international that will be more relevant for communities that need to learn about the systems available in their countries, and to help them address the cultural differences faced when dealing with abuse. We are not trying to reinvent the wheel but to internationalize it," says Larsson.
For more information about ITFCP, please visit: http://www.cois.org or http://www.icmec.org/
The second article in the series will cover the warning signs and how to detect abuse in schools.
Larsson's advice for IB World Schools
Research the resources available
Attend training
Invite experts into your communities
To protect children:
Listen to them
Support them
Believe them
Find an expert to immediately investigate – it can be damaging to a child to have them repeat a story over and over again to someone who isn't trained to do the interview.