By Neil Bunting
This is the third part of a three-piece post: CAR: Challenge, accountability, rigour – three key attributes that my school is focusing on this year.
Rigour can have negative connotations, connected with cruelty and harshness, but rigour in education has nothing to do with tyranny, control or dictatorship. Rigour comes from the French word, of Latin origin, meaning stiffness, but it is not a stuffy and old-fashioned word when used as a pedagogical term.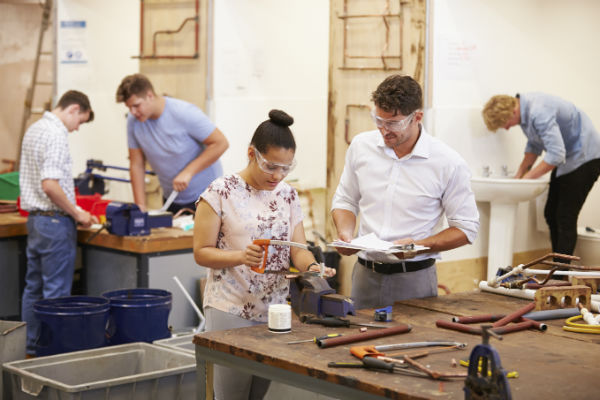 Intellectual rigour is about consistency and avoiding self-contradiction. Rigour in school is not 'rigor mortis'. Rigour in education is breathing life into learning.
Rigour, as I see it in the classroom, means to be stretched, challenged and stimulated. These are the positive connotations associated with it, and the expectations of any school striving for excellence.
IB educators facilitate and cultivate rigour through thinking classrooms, where rigour is a basic expectation of quality teaching and learning. By reinforcing and integrating the IB Learner Profile attribute Thinkers into teaching and learning, IB educators nurture initiative – cultivating critical and creative responses to a world of complex problems.
It is fundamental for an educator to apply rigour in their planning, delivery and reflection. It is also something for a learner to strive for through independent thought and a highly motivated and disciplined approach to learning.
A rigourous learner gets up early, plans their day and uses their time wisely. This does not mean they cram their learning, don't allow themselves breaks, rest, or to do recreational activities, such as exercise. A rigorous learner sleeps well, balances their life and takes the long term view.
Exercise is an excellent outlet and stimulation for rigour. A learner might find that their best ideas come while out jogging – as works for me. This kind of learner is serious, but not to the extent of being extreme and exhausted.
The rigourous learner understands the importance of holistic education and strives for goals in a logical and thought-out way. They think ahead, they are organized, they are patient, but avoid procrastination.
Rigour encourages creativity, it doesn't diminish it. If we look at the creativity of, for example, Eden Hazard, the Chelsea footballer, he achieves dazzling heights on a football field through discipline and hard work – and responding to outstanding coaching. It is no coincidence, or by chance, that Ronaldo is such a sporting talent. He achieves it through lack of complacency, hard work and discipline, by practising longer and harder than the average player, by spending extra time in the gym and on the field. A solid work ethic is consistent to success in all walks of life.
As educators, we have a responsibility in nurturing rigour. We achieve it through setting high expectations of all students. Those high expectations are set through the example we model and through our toolkit—the lessons we deliver and our interactions in all areas of the school: the questioning methods we use, the problems we set, the questions we pose—and expect from our learners—engagement and accountability—and from the way our classroom is set up for demonstrating rigour.
Rigourous learning environments while collaborative, challenging, multi-faceted and controlled—in the right sense—should be fun, happy, smiley places, filled with motivated students with shiny eyes, who are experiencing jaw-dropping moments, within a well thought out and differentiated learning experience.
---
Neil Bunting is the Head of Secondary Programme at Greenfield Community School – a Taaleem school. Watch out for more posts from Neil as he explores common themes that weave through all IB programmes.