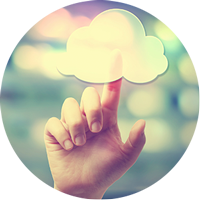 Updated 2 May 2017
In the modern world of numerous passwords for multiple devices and accounts, we hope that the implementation of a recent initiative will at least ease the burden of remembering IB-related passwords for IB educators.
As part of the IB strategic goal to give excellent service to the IB community, we'd like to introduce you to My IB, your new central hub for accessing IB applications and resources in one place. My IB will enable you—the IB community of teachers, coordinators, heads, members of the IB Educator Network (IBEN), and examiners—to access multiple IB systems using only one username and password.
"As an active educator in IBEN and a Head of School I'm looking forward to having one place to go and only having to remember one username and password for all the work I do with the IB. We all know how confusing it can be to need so many different usernames and passwords for different applications; I'm so glad the IB is moving to a one-stop shop."
In this launch phase, you will be able to visit My IB to access the following three applications: My School, IBEN Central and PD Provider. In the following months, we will add more applications such as the Workshop Resource Centre (WRC), the programme resource centre that will eventually replace the Online Curriculum Centre (OCC), and more – we will alert you as additional applications become available.
If you are an existing user of the My School, IBEN Central or PD Provider applications, you can now login to My IB with your existing username and password to gain access to these applications. Find the link to My IB on the top left corner of our website www.ibo.org.
In addition to accessing multiple IB applications from a single place, you can also use My IB to update your contact information using the Edit feature – this will update your details across your multiple IB applications.
Please note that if you are a first-time user of the My School or PD Provider applications, My IB will require you to provide your date of birth, place of birth, country of birth and country of residence. These details are required by some IB applications as a means of identification. You can find out more about the information we collect in the privacy policy here. Please do not share your My IB username and password with others as this may lead to information inaccuracies and potential data vulnerability.
We hope that My IB helps you by providing easier access to the various applications that are most important to your role in the IB community.
Our IB Answers team will be happy to help you with any queries, please email them at ibid@ibo.org, or visit the IB Answers site on www.ibo.org.
You will find the My IB link at the top left of ibo.org. See image below.