---
Proudly telling the world about #generationIB in our 50th anniversary year
---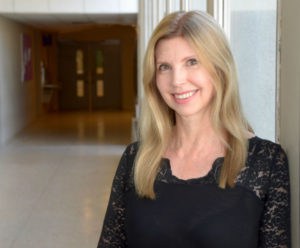 We asked experts in a variety of STEM disciplines about their area of work and what skills they consider the most important for IB science students to acquire. Here, Carolyn Wilson, Program Officer, International Education Office, Faculty of Education from Western University, Canada and Chair of the UNESCO-initiated Global Alliance for Partnerships on Media and Information Literacy shares her thoughts.
Tell us about your area of work
My area of work is Media and Information Literacy (MIL) education. In the digital age, MIL competencies are essential for life and work—virtually all we know about the world beyond our immediate experience is conveyed through the media, and this emphasizes the need for media analysis. Media and Information Literacy is based on an expanded definition of literacy—one that includes both print and digital media. MIL involves a critical understanding of how the media operate, how they create meaning, how they can be used and how to evaluate the information they present. MIL also recognizes the importance of self-expression and providing people with the opportunities to tell their own stories using the technologies available to us. MIL involves a critical understanding of the power of media representations—of issues, of individuals, and communities—and the influence of these representations on the discourse of the day, as well as how we see ourselves and others. MIL competencies underpin global citizenship and intercultural dialogue, equity and inclusion, democratic engagement and technological literacy.
What is the most important skill that you think senior IB science students should have by the end of their studies?
The skills of inquiry that are reinforced in the science curriculum are skills that serve students well beyond the classroom. The investigations conducted to test hypotheses, and the assessment of factors involved in shaping results, reinforce important habits of mind that, for example, seek evidence for a position or perspective on any given topic or issue.
You recently took part in an IB Science Symposium, what was the key area of focus for your presentation?
Media and Information Literacy competencies can be applied across the curriculum. My presentation focused on the conceptual framework that underpins MIL, and the critical analysis that can be applied to any text in today's classrooms. We explored the pedagogical strategies and competencies that are part of MIL, and we looked at media texts that address a number of environmental issues. Finally, I shared information about the work of UNESCO in the field of Media and Information Literacy.
---
In October 2016, we welcomed experts from a variety of science, technology, engineering and mathematics (STEM) fields to join us at our first IB Science Symposium. With expertise in areas like genetics, plastics and the circular economy, tackling complexity, and communications, discussions were broad and engaging. The symposium explored essential science skills and major themes in science education. Watch out for our student reporter's account of the event. How do you think the future of science education will look in the next 50 years?