We are delighted to introduce this new series of stories from IB World magazine that bring to life the wonderful initiatives undertaken by IB students and educators from around the globe. The stories focus on community activity and really bring service learning to life. Follow these stories on Twitter @IBorganization #IBcommunitystories. Share your great stories and experiences: email editor@ibo.org.
One teacher and his students are on a mission to share the differences and similarities between PYP exhibitions around the world
Have you ever wondered how students in Germany, Vietnam or the Virgin Islands, for example, celebrate their PYP exhibition? To find out, PYP teacher Matt Baganz, at Strothoff International School, in Germany, is collaborating with other schools to create a film project.
The film – Demo Effect – will incorporate clips from different IB World Schools into one international film project that encompasses and connects all six of the PYP's transdisciplinary themes, and reveals how different classes host their PYP exhibitions.
I aim to show two relatively parallel learning experiences under the same theme that, at the same time, are totally different. Viewers will be able to notice the contrasts and comparisons of the different ways these are handled," says Baganz.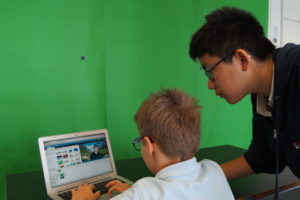 The film will include field trips and show how the students take action in their communities. It will also share lessons, and how the students connect and communicate with one another.
Baganz adds: "This will give viewers an idea of what the themes mean and also an idea of what the exhibition is, and how that is interpreted differently around the world."
The process aims to forge friendships between students, and encourages classmates to connect the different themes to see what similarities they share.
"It will shrink the world and allow the whole school community to see how we're able to work with other IB World Schools," adds Baganz.
Over the last two years, Baganz has steadily introduced filmmaking into his classes and students have loved it. He says filmmaking is an effective medium to engage students and deliver powerful messages.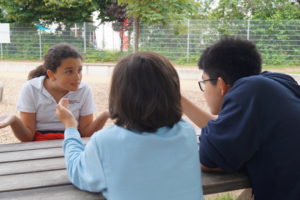 Currently, there are five schools that have signed up to Demo Effect, and Baganz is calling for more to get involved. For more information, please contact matthewbaganz@gmail.com.