---
Proudly telling the world about #generationIB in our 50th anniversary year
---
Gracie Lowes, a recent IB graduate from Ridley College, in Canada, has worked tirelessly for her school community. Now she's going for Prime Minister Justin Trudeau's job
From a young age, IB graduate Gracie Lowes was passionate about social justice. Growing up, she was committed to help in any way she could.
During Gracie's time at Ridley College, in Ontario, Canada, she co-founded a Model United Nations (MUN) club, which helps develop global awareness and encourages political involvement from students.
"The topic of youth engagement in politics is something I'm really passionate about," explains Gracie. "I think politics can seem really inaccessible when you aren't allowed to vote and you feel that often your voice is left out of conversations around policy and political affairs. By having a MUN Club at a high school, I think a lot of those issues become accessible and students feel like their opinion is valued."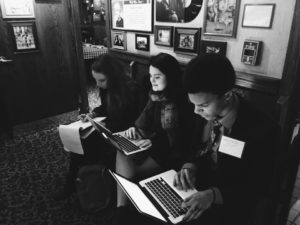 Women's empowerment is also a topic Gracie really cares about. She created a school club that works in association with the charity Days for Girls. Club members sew reusable feminine hygiene products that are sent and distributed to young women living in conditions where such products are often unavailable or unaffordable.
Gracie says: "I worked hard to grow the group and create a sustainability plan so that even though I no longer attend Ridley College, the club is still running."
In addition, Gracie started a task force with a friend, and with the help of teachers, that aims to make Ridley College more inclusive to the LGBTQ+ community.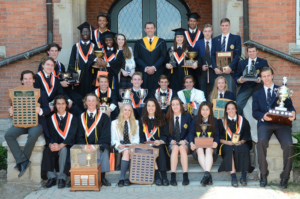 For her efforts, Gracie was awarded the Loran Scholarship – the largest undergraduate scholarship in Canada. "When the school recognized my efforts, it really felt like I was being heard and it felt like an acknowledgment of the amount of care I have for my school and the amount of effort I put into being a really caring member of that community."
Gracie is now studying political science and philosophy at McGill University in Montreal. She adds: "I'm not sure what my future will hold, but I know I want to be an advocate and use the privileges I have been provided to support others. My fallback plan is Prime Minister of Canada."
This article is part of a series of stories from IB World magazine that bring to life the wonderful initiatives undertaken by IB students and educators from around the globe. Follow these stories on Twitter @IBorganization #IBcommunitystories. Share your great stories and experiences: email editor@ibo.org.