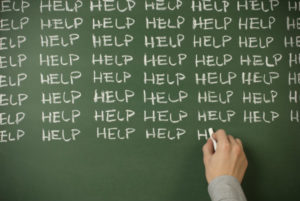 First-of-its-kind research from the University of British Columbia (UBC) reveals that teacher burnout and student stress may be linked. Researchers tell IB World magazine why professional development will help end the cycle  
"Energy is contagious: either you affect people or you infect people," said famous motivational speaker and author T. Harv Eker.
New research scientifically confirms this statement. Negative, as well as positive energies are contagious, meaning if teachers are stressed, it's likely that they will pass this on to their students.
The study by the University of British Columbia (UBC), in Canada examined the correlation between teacher burnout and their students' cortisol levels – a biological indicator of stress. Researchers found that in classrooms throughout Alberta, Canada, where teachers experienced more 'burnout,' or felt emotionally exhausted, students' cortisol levels were elevated.
Higher cortisol levels in elementary school students are linked to learning difficulties and mental health problems, according to a separate study. Researchers found that a prolonged stress response may increase the risk of future mental, as well as physical, health problems. On the other hand, too little cortisol can leave individuals feeling chronically fatigued.
Lead researcher Eva Oberle, an assistant professor at UBC's School of Population and Public Health, says it's not known what came first – elevated cortisol or teacher burnout – but that stress is a "cyclical problem in the classroom".
Earlier research, from Wayne State University, in the US, found that student behaviour might be a major cause of increased stress for teachers.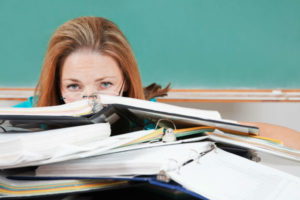 Teachers are under pressure
Teachers' high stress levels are often likely to be linked to long hours, heavy workloads and high-pressure working environments, believes Peter Sellen, chief economist at the Education Policy Institute (EPI), UK.
Research, which Sellen created based on data from the Organisation for Economic Co-operation and Development (OECD), suggests that more needs to be done by some educational authorities and governments to manage teachers' workloads and mental health.
This is particularly important because there is a clear link between teachers' job satisfaction and their workload difficulties, according to Sellen. He says: "Teachers who say that they're finding their workload unmanageable are a lot more likely to also say that their job satisfaction is low."
The study also found job preparation is key. Teachers in England, who also work relatively long hours, but feel "very well prepared" for their duties, are around 20 per cent less likely to complain that their workload is unmanageable. This is compared to those who do not feel "well prepared".
To stay calm in the classroom, Sellen suggests that teachers get the continuing professional development (CPD) they require, otherwise they will struggle to be confident about their teaching methods and stay on top of their working responsibilities.
It seems like a lot of teachers are in a vicious circle where they're not becoming better prepared for teaching due to a lack of time for professional development, and that's making it hard for them to cope with their workload," says Sellen.
He also encourages teachers, who may feel chronically stressed, to have open conversations with their leaders to "outline what support and development would help them in both the long and short-term."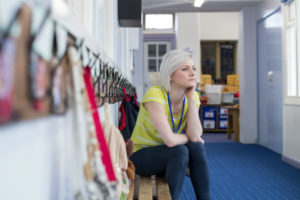 The positives of stress
However, stress doesn't necessarily need to be perceived negatively. Stanley Kutcher, professor in the Department of Psychiatry at Dalhousie University, Canada, explains that the word 'stress' itself is used in so many ways that it has almost lost meaning altogether. He says: "The issue is not stress itself, but understanding the stress response."
"The stress response exists to alert the stressed person that there is a problem with their environment and to gear their body up to solve it."
With this in mind, Kutcher suggests that teachers advise students that stress is not a 'bad thing'. He says: "Scientists have known since 53 AD that the stress response isn't the problem; it's the attribution of what the stress response means. When we solve the problem, the stress response naturally goes away which is called adapting. It also builds resilience. We can't grow and live as human beings without it."
He also believes that it's unhelpful to completely avoid stressful situations. "If you avoid a situation that makes you stressed time and time again, the next time you enter that situation, the stress response gets more intense, more rapid and stays longer."
Kutcher believes situations that can cause discomfort – public speaking, for example – should be encouraged with practice and preparation. Adopting this risk-taking and confident attitude can develop lifelong skills.