Inspired by an ancient Sanskrit phrase, Ben Reid-Howells embarked on the Vasudhaiva India-Scotland Ride, a 20,000 kilometer journey for peace, sustainable living, and community well-being.
By Ben Reid-Howells
There is an ancient Sanskrit phrase, Vasudhaiva Kutumbakam, that translates roughly to: the whole world is one family. Last year, I left my job teaching at Mahindra United World College of India and set out on a two year long, project driven motorcycle journey from India to Scotland with a friend from Bihar, to see if this sentiment is alive in the world today. This is the beginning of this story.
After graduating from Pearson United World College, I studied Sustainability at Dalhousie University, Eastern Turtle Island, Mi'kmaqi territory, Canada. In those years I was torn. As I dove deeper into academy, I felt myself becoming more distanced from the people and causes I knew needed to be supported: the front-line native communities fighting oil "fracking"; people confronting violent racism in Canada and the US. When I graduated, I decided to change directions. Rather than pursue a masters, I decided to commit the next chapter of life to exploring radically different ways people were working to affect positive change in the world around them. And soon I was on a one-way flight to India.
For two years I served at Mahindra United World College, working to develop service learning and project based learning programs, and running a mindfulness program to help students (re)connect with the really important stuff: their passions, dreams and sense of service to others.
I bought a motorcycle, to commit myself to travelling back West by land, exploring different forms of activism, education and change-making. And in that time, I found the person who would set me on this journey.
Working in radically different ways towards peace, sustainable living, and community well-being.
When I first met Prashant Kumar, an upcycling artist, animal activist and former engineering student, he rode a motorcycle through a wall to launch the opening of Pune's first international artist residency at Khoj International Workshop Pune. One night, some months after we had become close friends, I asked him, Prashant, What are you doing in 2017? Since that conversation, he closed his business, left his apartment and sold most of his belongings. Now we are riding from India to Scotland, collaborating on projects working in radically different ways towards peace, sustainable living, and community well-being.
April, 2017
We left with very little. We have two bikes, gear given by friends, and Prashant's charismatic and sometime unpredictable dog, Buddy. We decided from the start that this had to be a community-supported ride. That means no corporate sponsors. That means simple living. But the goals are big.
Here's what's happened so far…
Project No.1: Accessible education in Mumbai
In our first project we worked with EDUCO, a program that brings child-centric, innovative pedagogy to a public school in Jijamata Nagar, a slum community in inner city Bombay. The goals of this project were to provide students with the inspiration and tools required to live as active citizens in their community; and to assist the teaching team in a shift from traditional forms of teaching to innovative, effective pedagogies. See more on this project here.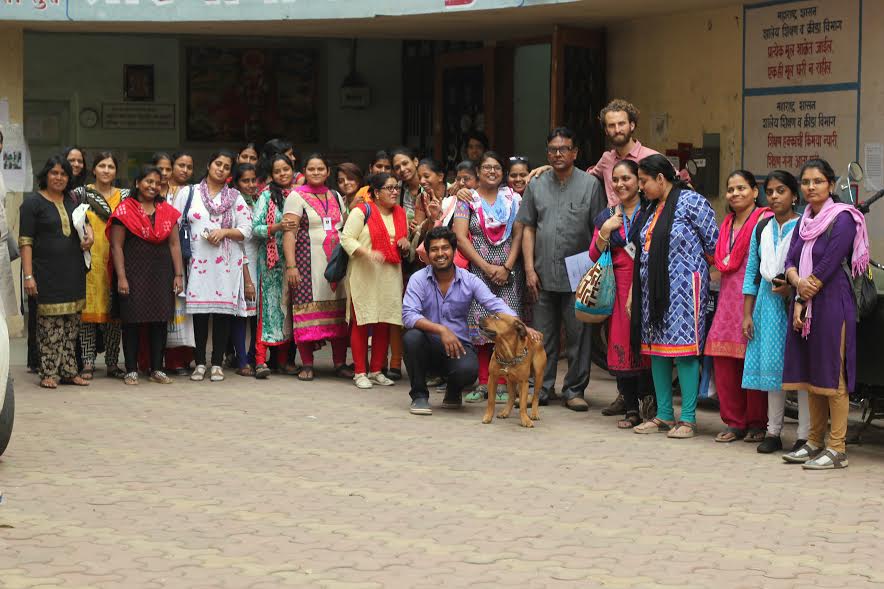 Project No.2: A Home from waste
In our second project, we worked with Nivedita Bagh to create a community centre in Pushkar, Rajasthan. We set out to use waste and natural materials in the construction process.
What emerged was a model for affordable, sustainable, locally sourced and beautiful design.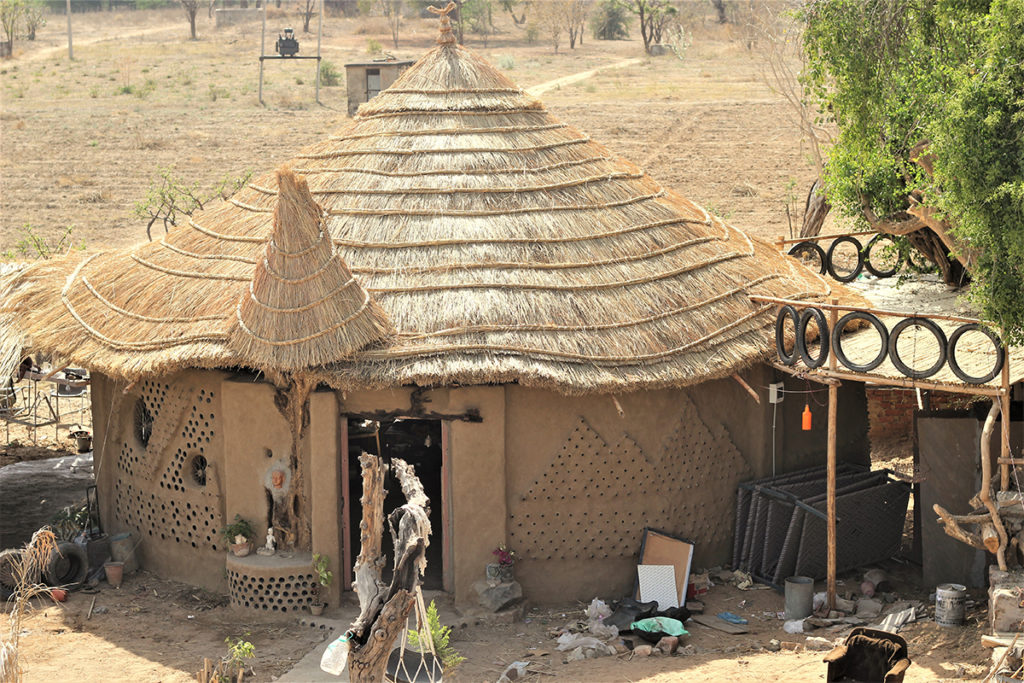 All for 1,500$ USD. We worked with local knowledge and brought in innovative design. International travellers joined and worked alongside local villagers. Together we created a zero waste mud house: a home, community centre and a statement of what a transnational community can create with hard work and a solid vision. See more on this project here.
From here we are continuing on this journey, and planning the next project in Prashant's home-state: Bihar. We have learnt that a global community of people ready to work to create change does exist. We will strive in the next two years to connect this community and to show people that the world really is one family, and that together we can accomplish… almost anything.
We are still just two people, doing this journey with what we have, and we need help to continue. Connect with us, and join the ride.
---
Follow the stories and connect to support the Vasudhaiva Ride on Facebook, YouTube, Instagram, and vasudhaivaride.com.
Ben Reid-Howells graduated from Pearson United World College in 2008 before completing his undergraduate studies in sustainability at Dalhousie University. He has since spent two years teaching at Mahindra UWC of India and is now on a two year, project-driven motorcycle journey from India to Scotland, the Vasudhaiva Ride.