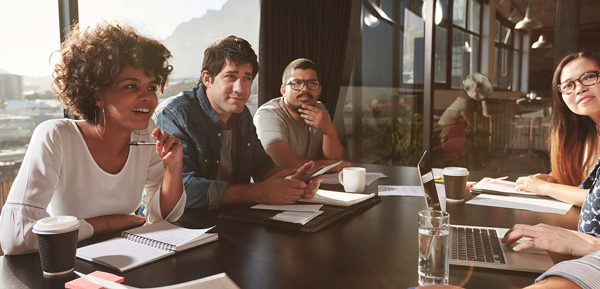 Understanding Leadership, the foundational workshop of the IB leadership series, has attracted hundreds of educators interested in examining leadership and improving their own skill set. So what exactly can participants expect? We asked a workshop leader and a recent participant to tell us more.
Workshop participants first look at leadership from a research perspective and then at how to develop both a personal platform and an array of intelligences inherent to effective, confident and pedagogical leadership.
Workshop leader Jim McConnell has led Understanding Leadership workshops and also collaborated with several IB workshop leaders in developing and presenting other workshops in the series.
The workshop leaders for this series, says Jim, are virtuosos in leadership skills.
Their leadership practice and experience, he says, contribute to their abilities to share knowledge generously and build a global community of strategic and innovative IB leaders.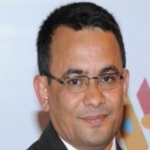 Take Medin Lamichhane, for example. Medin is the principal of the Ullens School in Kathmandu, Nepal. It is the only IB World School in Nepal, located far from other schools and leaders who otherwise might serve as collaborative colleagues or mentors. As an effective IB leader and advocate, Medin earned the National Education Award from the government of Nepal. His inspiring and compassionate school leadership has knit together a community of staff, students and community, based on trust and trustworthiness.
"It's really eye-opening to be a school leader," says Medin. "When we go back to school, we think of curriculum and learning and teaching. But there are many other things which have to be considered while leading the school. These workshops are a perfect platform to understand school leadership and what those aspects are that really affect how to become an effective leader."
With more than 40 years of experience in schools and more than half of those in senior administration in Canada, Jim McConnell says that his own leadership skills were formed from a range of experiences and reflection and through work he undertook to complete his doctoral studies.
"You get the most traction from participating in Understanding Leadership first," says Jim. "The workshop provides you with a lens on the seven intelligences that are essential to effective leadership." One of the greatest benefits that comes from participation in the leadership workshops is that it leads people to support other emerging leaders in the same school. Taking this a step further, Jim suggests that holding a school-based workshop featuring Understanding Leadership is a terrific way to build a supportive network of educators in a school and to strengthen your school at the same time.
Kim Hollis, DP Coordinator at the Allen D. Nease High School in Florida, USA, attended the Understanding Leadership workshop that Jim led in December 2016. She reflected on her workshop experience, saying "Understanding Leadership was one of the best workshops I have ever attended. [Jim] gently guided us to explore new ideas about leadership and provided excellent resources – the sharing of information was tremendous. [He] used our "real-time" comments/experiences to invoke thoughtful alternatives and ways of thinking. I highly recommend this workshop!"
Upcoming workshops in the Americas:
St. Pete Beach, Baltimore, Houston, Toronto, Denver, Vancouver, Memphis, New Orleans
Upcoming workshops in the Africa, Europe, Middle East:
Barcelona, The Hague, Brussels
Upcoming workshops in the Asia Pacific:
Singapore, Melbourne, Hong Kong, Beijing, Bali
Browse all Leadership workshops.