---
Proudly telling the world about #generationIB in our 50th anniversary year
---
DP students in Egypt become builders, artists and engineers to renovate a local village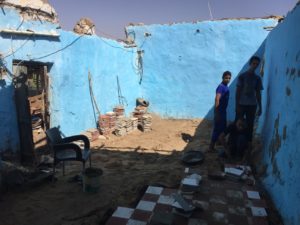 Home improvements are a necessity for many homes in Aswan, a Nubian village community in Egypt. But due to the lack of tourism in the country – a main source of income for the villagers – many locals cannot afford to fix their houses.
To help, IB Diploma Programme (DP) students from Modern English School Cairo, as part of their CAS (Creativity, Activity, Service) project, travel to the village every October to renovate local homes.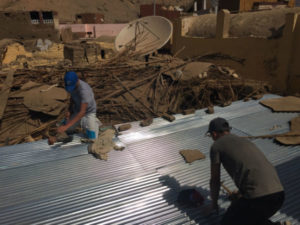 The students evaluate the situation in the village, with input from residents, and raise funds to support the project. They work in 40˚ heat, becoming builders, engineers and artists to fix the plumbing; build rooftops, and paint and decorate homes in traditional Nubian artistic styles and patterns.
The students learn many practical skills, as well as how art can be critical to the identity of a community.
Explaining the idea behind the project, Suzanne Sheehan, Assistant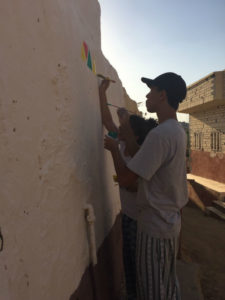 Head and DP Coordinator, says: "We were committed to staying local. Teachers and students agreed on the concept that deeper understanding of our immediate culture and society would lead to a deeper understanding of issues on a global level. Aswan has a wealth of modern and historical, cultural and scientific lessons to offer."
Recent DP graduate Yasmine El Shaer, adds: "We wanted to learn more about Aswan's social structures, socio-economic development, education, and the rights of women and children. Most importantly, we decided that the people of Nubia definitely deserved our help as Egypt had let them down in the past."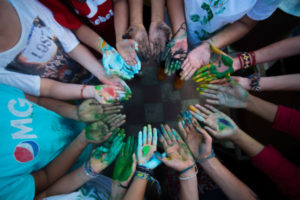 Since 2015, students have focused on the houses they consider to be most in need. However, they are guided by a student Ethical Advice Committee, which helps decide: 'Which house deserves our help above other houses? How do we justify that this person, an elderly widow, deserves a bathroom more than a single young mother with three children?'
Sheehan says: "Students work hard to reach the fairest decisions, thinking of the long-term impact of the work they will undertake, as well as the immediate impact.
They use all of the IB Learner Profile attributes, and they get the chance to put their teamwork, leadership and presentation skills to the test."
This article is part of a series of stories from IB World magazine that bring to life the wonderful initiatives undertaken by IB students and educators from around the globe. Follow these stories on Twitter @IBorganization #IBcommunitystories. Share your great stories and experiences: email editor@ibo.org.