Bilingual after-school club prepares students for the IB
When Middle Years Programme (MYP) student Grace North, from Concord High School, discovered that a local school in North Carolina wanted to establish a bilingual club, she saw this is as a great opportunity to learn about different cultures and languages. 'Spanglish Club' was born.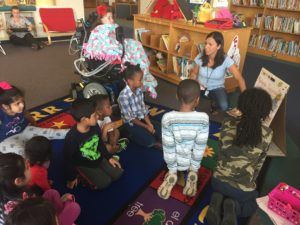 The after-school club, which takes place at IB Candidate School Irvin Elementary, aims to help students improve their Spanish skills. It also gives students the opportunity to familiarize themselves with Spanish before it is offered as a second language next year – when Irvin becomes an authorized IB World School.
Astrid Emily Francis, Irvin's English as a Second Language (ESL) Teacher, and Grace, facilitate the monthly club. Bilingual fifth-grade students at Irvin also help out.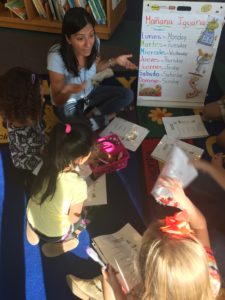 Students play games, read stories, sing songs, make crafts and organize social activities to help them learn Spanish.
Francis says: "Learning Latino culture teaches our students to be open-minded about the world around us, and that what we believe and practice is not the same for all."
Although 'Spanglish Club' started as a Personal Project for Grace, she is excited to see what the future holds. She says: "After seeing the continuous interest from the students, I can see how important this is to them.
"During the meetings I can see that the students are very excited to learn and that they thoroughly enjoy this experience. This shows me how important it is to continue this programme."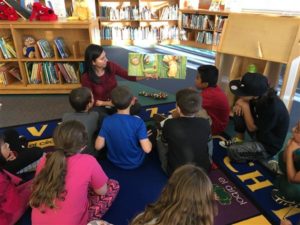 Grace says she's learned about the importance of experiencing multiple cultures. "As I researched this further I saw the benefits included more advanced cognitive abilities, which leads to higher academic achievements. This was very interesting to me because I knew of the social benefits of learning of different cultures, but didn't know just how pronounced its effects in other fields are," she adds.
The club recently received a grant from the Cabarrus County Education Foundation, which will be used to purchase books and encourage deeper learning.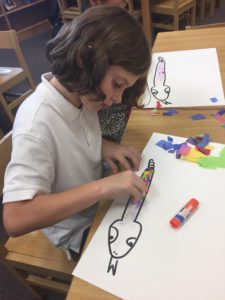 This article is part of a series of stories from IB World magazine that bring to life the wonderful initiatives undertaken by IB students and educators from around the globe. Follow these stories on Twitter @IBorganization #IBcommunitystories. Share your great stories and experiences: email editor@ibo.org.