It's a misconception that teachers need to be the life and soul of the classroom, as IB World explores
Extroverts enjoy the hustle and bustle of busy environments and standing out from the crowd – sounds like the ideal characteristics for a teacher. But if you think that teaching isn't suitable for introverts, you'd be wrong.
Introverts are not shy. "Shyness is a fear of social judgment, which can lead to anxiety. Introverts and extroverts can be shy and fear personal judgment. There are misconceptions that introverts dislike social interactions, but this is false," explains Heidi Kasevich, Director of Quiet Education, a part of the Quiet Revolution, which is working with schoolteachers and leaders to educate their communities about the differences between introversion and extroversion.
While introverts can find being around large groups overwhelming, tiring and draining, teachers of this disposition are finding ways to deal with the noise and chaos of the classroom.
Introversion and extroversion have to do with sensitivity to stimulation. Dopamine – a neurotransmitter that provides the motivation to seek external rewards – is less active in introverts. They react more intensely to stimulation and are therefore more easily overwhelmed by it, while extroverts thrive off stimulation.
Researchers have growing concerns that too much stimulation is causing an increasing number of introverted teachers to leave the profession. Many find the social learning environment exhausting and are experiencing burnout, according to reports. Awareness and understanding of introverted personality types are important to prevent more teachers feeling stressed and exhausted.
All IB learners – including teachers – strive to be reflective. Thoughtfully considering the world and their own ideas and experience, and working to understand their strengths and weaknesses in order to support their personal development. Reflection is an important aspect of inquiry-based learning that's featured in all IB programmes. IB teachers share how they've created learning environments which value introversion, play to their strengths, and meet the diverse learning needs of their more-introverted students: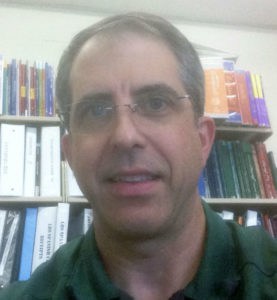 "Advice from my supervising teacher taught me how to manage parts of my personality, and helped me excel in the classroom," Brian Sullivan, IB Diploma Programme (DP) Spanish Teacher at Lecanto High School, Florida, US:
"Being an introverted teacher means collaboration can be frightening and tiring sometimes. I had to learn to take a break from collaboration to process and reflect alone, and come to the understanding that it was 'OK' to do so.
"My supervising teacher while in university, Dr Lipton, taught me that I had to learn who I was in order to become a good teacher because I would have to manage those parts of my personality and adjust my communications with the different students, teachers, administrators, parents and community members.
"Although working with others remains hard work to some degree, it is much easier because I have had much practice. Introverted or not, I think teachers have to learn a whole new set of social skills that professional training cannot teach you. Dr Lipton used to say that, 'much like learning to drive, you cannot learn to become a good teacher watching TV in your living room, you have to teach'.
"I may be introverted but I am adventurous. I grew up in Long Island, New York, and eventually taught English at a school in Nicaragua. Now I teach Spanish in Florida. Introverted or not, overseas or in the US, I make my best effort to be involved and to be a positive part of the school and larger community. I survive the cultural differences and my own limitations by moving outside of my comfort zone and remaining open. In this sense, teaching has changed me."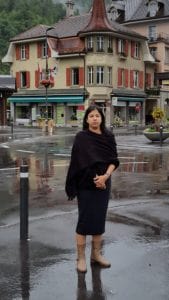 "I plan classroom activities that complement mine and my students' personality traits," Ekta Singh, Digital Design Teacher, PYP and MYP, at DPS International School, Gurgaon, India
"I consider myself an extrovert teacher, however I'm an introverted person.
"As a teacher, I have to rise above my own personality and see myself fit in the roles defined by my students – a counsellor, an orator, a leader, a mentor, a friend, an acquaintance, a guide, the list goes on. If not, the classroom will not be an open-minded place.
"Just like I plan classroom activities that keep my students' personality traits in mind – for example, how to motivate a student who prefers to work alone, or how to ensure an extrovert student doesn't take over class conversations – I plan lessons that fit my personality. For example, when planning a collaborative task, I keep my level of comfort in a group in mind.
"Teaching is not limited to various personality types. An introvert teacher may be more compassionate to students and help them bring out their best just like an extrovert may lead them to realize their potential."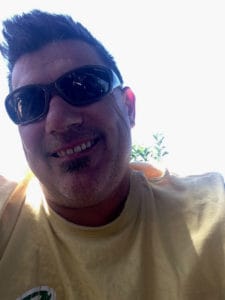 "Twitter helped me find my voice – it's been the best professional learning network for me," Matt Zarb, MYP Design Teacher at Helena College, Perth, Australia
"Not many people see me as an introvert in the classroom. For the most part, I am not. But I'd much rather spend time alone than be in front of a crowd. I prefer my own space. But I have to let go of that side of me in the classroom where it gets quite loud. I have to rise above the noise and become an extrovert.
"As a head of department, I need to voice my opinion sometimes and guide my team, which requires me to step out of my comfort zone.
"But I have found my voice online, via Twitter. It was scary at first. My initial thoughts were 'What if people judge?' or 'What if people don't understand?' but Twitter has been the best professional learning network for me.
"I use it to communicate with people within my department, my city and around the world. I engage in dialogue, share, comment and I learn and grow. Twitter chats are the place I can find my voice, and the best part is that people listen.
"I have overcome the aspects of teaching that scare me by meeting the challenges head on. But I still have fears. Sometimes I am loud, but I am not an extrovert. I am playing a role I need to play."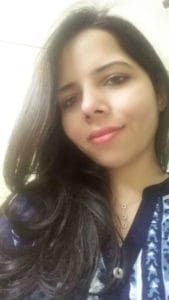 "I suffered from 'what-if-I-make-a-mistake' syndrome. But I soon realized that preparation is key," Vandana Parashar, PYP coordinator, Pathways School, Noida, India
"Being an introvert, I have realized that it's not 'a problem' that should be fixed. People react and respond differently and, as educators, it's important for us to acknowledge these differences.
"Introverts are generally labelled as 'shy' with an assumption that 'they don't know much' because they are not speaking up enough in front of a larger group – I try my best to counter this thought process.
"In my initial years, I generally used to get scared with the idea of facing an audience because I feared getting judged and suffered from 'what-if-I-make-a-mistake' syndrome. But I soon realized that when I came well prepared for my lessons and interactions with others, I 'performed' very well.
"Attaining mastery over my subjects eased this tension and the fear of rejection or judgment reduced considerably with better preparation.
"Many of my friends are extroverts and I enjoy working with them. Our interactions are very fruitful when we establish a ground of mutual respect and appreciation. However, sometimes when aggression and quick judgment takes over the conversation, it can abruptly end. Maintaining a more calm and understanding demeanor is something that is appreciated. Active yet empathetic listening is required when communicating with introverts."

"I grew up as an introvert so I understand the importance of differentiating my teaching style to suit all personalities," Paul MacKay, PYP Teacher, International School of Nanshan Shenzhen, China
 "Introverts are sometimes misunderstood and overlooked in a world where there seems to be more value placed in being outgoing, gregarious and energetic; all characteristics that are commonly attributed to archetypal leaders.
"Unfortunately, this can result in introverts feeling the need to 'act extroverted' just to fit in. Having grown up as that type of student, I am very cognizant of the need to differentiate my style of teaching to suit the needs of both introverts and extroverts. I recognize the need for both rousing collaboration and quiet contemplation.
"My assertion is that it is essential for students to experience learning from teachers of both dispositions. Just as there is great value in having diversity or different cultures and perspectives in the classroom, there is also great value in having diverse personalities."
If you would like to discover where you sit on the introvert to extrovert scale, visit: http://www.quietrev.com/the-introvert-test/
If you enjoyed this article, you may like to read our article on introverted and extroverted students: The power of introverts