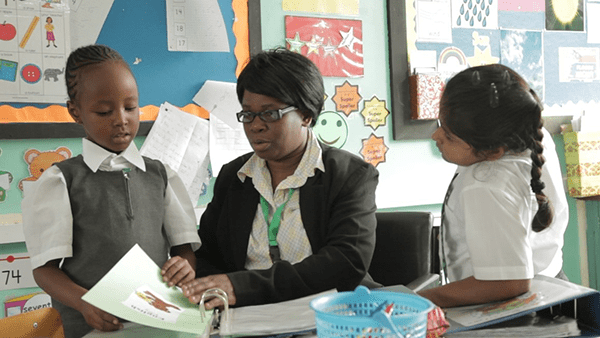 In the Primary Years Programme (PYP), students are encouraged to be curious and caring lifelong learners with the capacity to take responsible action. A crucial part of the programme is the PYP exhibition, a culminating in-depth and collaborative project held during the final year of the programme. A recently published study explores this keystone event in the PYP.
Ultimately, the study found overwhelming support from parents, students and teachers for the exhibition as an activity and a deep conviction that this was not only a good use of curriculum time but the pinnacle of PYP achievement.
Researchers from the University of Nottingham in the UK conducted surveys and interviews with parents, teachers, mentors, and students across five countries (Russia, China, Mexico, Kenya and the UK) to learn more about the impacts of the PYP exhibition.
Highlights of the findings
Parents' views on the exhibition
Parents spoke about their own child's exhibition in terms of enthusiasm and wonder. They were impressed by their child's achievements, skills, and maturity. They valued the exhibition for helping to develop 21st-century skills, such as internet searching, evaluating information and reflectiveness. For many of the parents, the PYP exhibition affirmed their choice of an IB education for their child.
Reflection
Reflection was a critical part of the continual improvement of the PYP exhibition process and experience. Students reflected throughout the exhibition on the quality of their independent and group work. Additionally, teachers and coordinators reflected on the exhibition process to make improvements for future years. As one PYP coordinator explained, "it was truly like we were inquiring as well […] And it was such an organic process and we definitely know what we will do better next year."

Critical thinking
Students in the study talked about learning to critically evaluate sources of information for their projects. Teachers thought the exhibition helped to develop students' critical research skills, literacy, independence and awareness of global issues. Parents saw critical thinking as a "real-world" outcome of the exhibition that would be helpful to their children in future education and careers.
Action
While it was challenging for schools and teachers to help students to find meaningful actions for their projects, parents and teachers saw the "action" element as key to developing caring, principled and internationally-minded students.
Recommendations for schools
Teachers should plan well in advance for the PYP exhibition.
Schools should support students in selecting topics of inquiry that are suitable for a PYP exhibition.
Teachers should consider the action element of the exhibition from the beginning of the planning process.
Schools should aim to provide "just enough" support while maintaining a student-led experience.
Shared training and "critical friendship" between schools would be an advantage, especially for new PYP schools.
---
Read the research summary or full report