---
Proudly telling the world about #generationIB in our 50th anniversary year
---
DP student establishes a successful German language instruction programme for Syrian refugees to make them feel welcome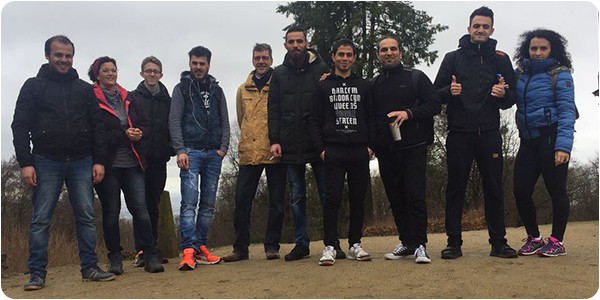 Living in a new country can be daunting for anyone. But if you have had to flee your home country due to conflict or war, settling into a new place is especially difficult. In Germany alone, there are around 243,721 Syrian citizens seeking asylum, according to statistics.
IB Diploma Programme (DP) student Bledion Vladi, from Accadis International School, Germany, believes the best way to integrate into a new community is to learn the language. That's why he created Wir Lernen Deutsch (We Learn German) – a language instruction programme for Syrian refugees in Eltville town.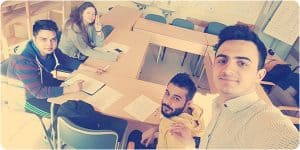 The class meets every Saturday from 12pm to 2pm in the small town of Eltville, and is attended by 25 students aged 20 to 54. Bledion uses Passau University's worksheets – German Courses for Foreigners. The classes have been running since September 2016 and are a huge success. Bledion received commendation from the Wiesbaden Government for his efforts.
"Considering the refugee crisis that we are having in Germany I wanted to be engaged and help these people as much as I could to integrate in our society faster – and the best way is to learn the language", he says.
Bledion is originally from Albania and speaks his native language, as well as German, and English. "This has been one of the best experiences I've ever had, and I have learned a lot about being a patient, fairer and more responsible person."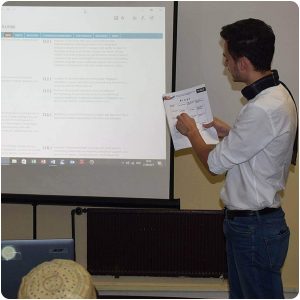 He has also started an e-learning online teaching programme for students who live out of the city; introduced the Wandern mit Flüchtingen (Hiking with Refugees) initiative to integrate refugees with locals; and organized a Summerfest day, which brought everyone together for barbecued Syrian and German food, music and dancing.
Bledion is considering taking a gap year to work on more projects in the future. "I will continue working in order to achieve my goals – to enable refugees an easier integration and make them feel welcomed here in Germany".
IB English Teacher Richard Coburn adds: "Bledion's efforts – language instruction, immigration counselling, integration into the local culture and goodwill projects – have made him an exceptional community, activity, service (CAS) student. We could all take a few leaves out of his book".
---
This article is part of a series of stories from IB World magazine that bring to life the wonderful initiatives undertaken by IB students and educators from around the globe. Follow these stories on Twitter @IBorganization #IBcommunitystories. Share your great stories and experiences: email editor@ibo.org