Cross-county collaborations raise awareness of children's rights, as students encourage everyone to play an active role in creating a better future for children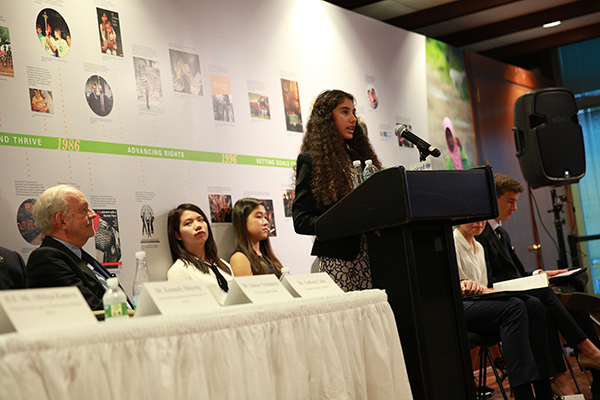 From acting as principal for a day at Nord Anglia International School, Shanghai, to debating and discussing solutions for world population growth at the British International School, Houston, USA, students helped spread the message of World Children's Day (WCD) on 20 November 2017.
To help raise awareness of and protect the rights of children, Nord Anglia Education students all around the world embraced WCD's 2017 theme 'It's a #KidsTakeOver'. They used their collective voice to make their opinions heard in a series of 'takeovers' and international debates.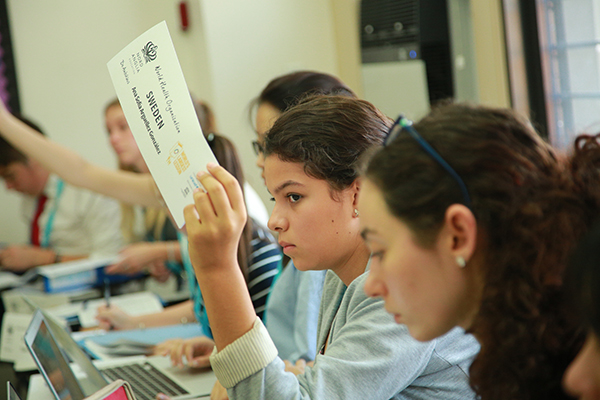 For example, 40 students in the USA joined 120 students from New York public schools to take over the UN's headquarters. They helped to develop a series of messages that were presented to over 70 Ambassadors, UN and UNICEF senior officials.
Andy Puttock, Nord Anglia Education Director, says: "Students crafted their messages and ideas as to how to protect and exercise children's rights in response to the stories of speakers, including a former child soldier, child Syrian refugees and a child disabled rights activist."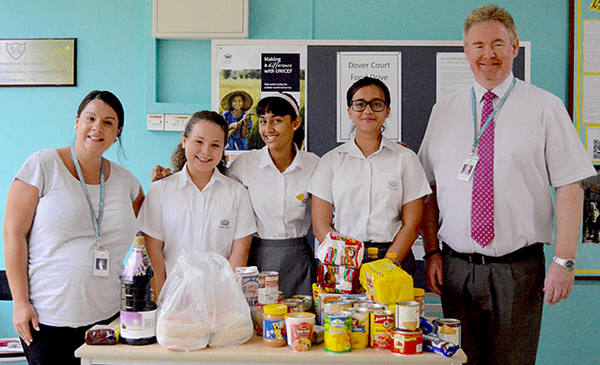 But the takeover didn't stop in New York. Students in Nord Anglia's other 47 schools took over their schools for 24 hours, stepping into the roles of the senior leadership team to incite change and demonstrate their leadership skills.
Students also took part in 'chain reaction' dialogues, which gave them a platform to express their opinions and ideas about some of the world's biggest issues. They asked questions such as 'should the one child policy be global for the next 30 years?' and 'if you were to start your own country, how could you ensure gender equality from the start?'. Students shared their video responses on Twitter.
"Whilst they had different ideas on how to go about tackling some of these issues, students were all united in their ambition to work on solutions that bring peace and justice for all," adds Puttock.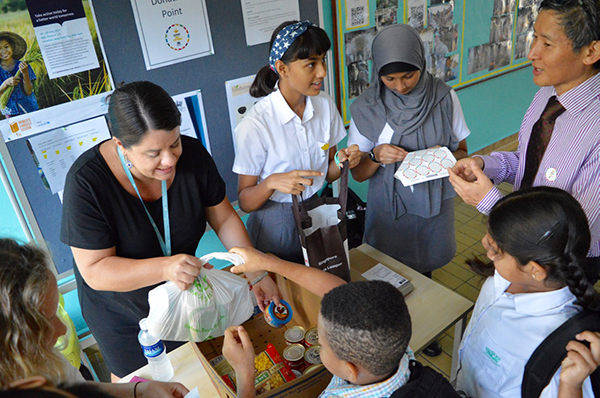 Students learned about the convention of the rights of the child and how the application of these rights can vary between different countries and cultures; more about the sustainable development goals (SDGs); and how important international policymaking is in order to address issues that cross country boundaries.
IB Diploma Programme (DP) student Arthur Lienard, from the British International School of Bratislava says: "Although we face many challenges we have never faced before alongside existing problems on a much larger scale than in the past, we have more knowledge than ever before, more technology and a better understanding of the problems. With all we have at our disposal we can solve these issues, we just haven't unlocked the full potential of these world changing innovations yet."
---
Take a look at our other featured stories for World Children's Day.
This article is part of a series of stories from IB World magazine that bring to life the wonderful initiatives undertaken by IB students and educators from around the globe. Follow these stories on Twitter @IBorganization #IBcommunitystories. Share your great stories and experiences: email editor@ibo.org