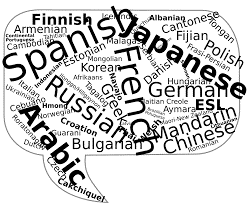 Are you an IB Diploma Programme (DP) languages acquisition teacher? New subject guides and teacher support materials are now available for both language B and language ab initio; DP language teachers will start teaching these guides in September 2018 for the first assessment of candidates in 2020.
The new curricula have particular focus on the conceptual understandings which are essential to successful and effective communication. Of course, it is important that teachers design a course that includes international-mindedness, approaches to learning and the DP core elements.
Here are some of the highlights you can expect.
Five new themes
There will be five prescribed themes across language B and language ab initio, these relate to the global contexts in the IB Middle Years Programme (MYP) and the transdisciplinary themes in the IB Primary Years Programme (PYP).
Identities
Experiences
Human ingenuity
Social organization
Sharing the planet
For language ab initio only, there are four prescribed topics per theme.
Renewed focus on concepts that lead to successful communication
The new courses incorporate conceptual understandings specific to language acquisition that are:
foundational to successful communication
support skills development (receptive, productive, interactive)
foster understandings as to why and how people use language to communicate
explicitly assessed in Criterion C of the External Assessment Paper 1 (now the written productive task)
What parts of the existing course remain the same and what's being discontinued?
Discontinued:
Written assignment
Interactive oral activities (language B)
Newly added:
A listening comprehension assessment, so that the receptive skills assessment (now Paper 2) will feature both listening and reading comprehension (in separate sections)
Modified:
Conceptual understanding will be directly assessed as Criterion C for the written productive external assessment (now Paper 1)
Language B higher level (HL) oral to be based on the required literature component in the syllabus
What new teacher support materials (TSMs) can you expect?
The new TSM for language B and language ab initio will contain traditional materials:
course preparation: course features, sample unit plans
Assessment: instructions, student samples
Plus these new features:
Sample thematic integrative unit plans that incorporate conceptual understanding, DP core, skills development
Sample course design approach models
Managing the individual oral activity (internal assessment)

Videos

Supporting Listening Comprehension
The Oral Assessment (Part 1 – Preparation; Part 2 – The Assessment)
How do you prepare?
Register for a language B or language ab initio workshop—take a look at the full workshop schedule.
Got a query?
First, go to the programme communities by logging in to My IB. Our IB Answers team are also happy to help you.
We hope that you are as excited as we are about the new curricula and all of the new publications for language B and language ab initio. Happy teaching!