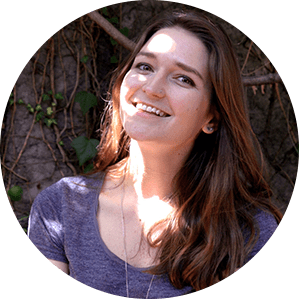 From Tanzania to the UK, Amelia Rowan, studied the Primary Years Programme (PYP) and Middle Years Programme (MYP) at the International School of Moshi and the Diploma Programme (DP) at Hockerill Anglo-European College, UK. She is now head of year at Hockerill Anglo-European College.
"My fondest memories of the IB start with the MYP and completing my personal project, where I wrote a novel. It was the first time we had been given that much independence in our learning, and the sense of academic and personal achievement I felt when it was completed was immense.
"Later on, while undertaking the DP, I felt a similar sense of achievement when, as part of my creativity, activity and service (CAS) project, I went to India and helped teach drama to children.
"I can't remember a time when I didn't want to be a teacher—I used to charge my sister 'school fees' when play acting as a teacher (until my mum put a stop to it). I chose—and will only ever choose—to teach the IB because I truly believe it is an education that makes the world a better place.
"Growing up, I was always surrounded by students from different religions, nationalities and backgrounds. The IB taught me that education should not be taught as if it were in a vacuum—that it should link to life, and that each subject is connected and should be taught as such. While I do believe education should be as objective as possible, I also believe it should get students to think about how they can contribute to creating a better and more tolerant world, and the IB does that.
"My favourite part of the job is teaching students things they had never considered before, and watching as they grow from students who accept whatever they have been told to learners who are constantly critiquing and re-understanding the world around them.
"But as well as me teaching the students, they also teach me. Due to the international nature of the IB and the relevance of all subjects to each other, they are always bringing in their own expert knowledge—be it expert knowledge of their own culture, or a subject that they are far better at than I will ever be."
---
This story is part of our 50th anniversary celebrations in 2018. Look out for #weareIB—a campaign to thank and celebrate the wonderful IB educators who make the world a better place through their innovative educational practices. Join the campaign by posting messages using #weareIB or contact us by email about someone you think we should contact for a story.