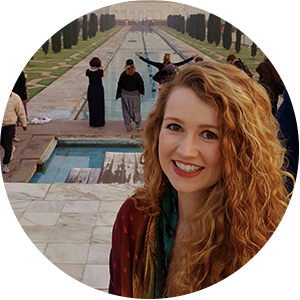 Do you remember a teacher who really inspired you? In this series of posts from IB alumni who became IB teachers, we find out what inspired them to take the journey from student to educator
From the UK to Malaysia, Solenn Gueganton studied the IB Diploma Programme (DP) at Wellington College, England and is now head of politics at Marlborough College Malaysia Johor Bahru.
"Even though you complete the DP as an individual, it rarely felt like it because the nature of the IB means you support the rest of your cohort and at times lean on them for support. Some of the friends I made while completing the DP remain some of my closest friends today—which might not be that much of a surprise to many IB grads given the strength of the bonds forged in the fire of IB deadlines.
"My fondest memories of the IB would have to be the lessons where we delved deeply into a topic and gained a grounding that allowed us to then discuss and debate as a class. It was wonderful to have the chance to talk with peers about such a wide range of topics.
"I was fortunate enough to be taught by so many inspirational individuals. If I had to choose my most memorable teacher, I would say Raine Walker. She taught me at GCSE level before, then taught me for the literature part of the DP classical Greek course. It was a joy to learn from someone with such a passion for their subject.
"I chose to teach an IB programme because I love learning. It has given me the opportunity to continue to explore the subjects I studied at university. I also think the core elements of the DP are brilliant. I particularly like teaching theory of knowledge (TOK) because it gives students a whole new framework to draw on when scrutinizing knowledge.
"Though the DP is academically challenging, I always find that the rigour alongside the breadth of the DP gives students the ideal foundation for university and whatever it is they choose to explore in later life.
"I adore my students. Every day they give me a different reason to smile or laugh. Seeing students become enthused about a subject you love is always a highlight of the job, and there is little better than a student coming to you with a question sparked by their work in class or their reading beyond it."
---
This story is part of our 50th anniversary celebrations in 2018. Look out for #weareIB—a campaign to thank and celebrate the wonderful IB educators who make the world a better place through their innovative educational practices. Join the campaign by posting messages using #weareIB or contact us by email about someone you think we should contact for a story.