For Alexandra Auger, the Diploma Programme (DP) set in motion the confidence she would later need to create her own company. Video and Q&A below on her journey from the DP to managing director of The Juice Executive.
The conversation continues:
Alexandra Auger completed the Diploma Programme (DP) at Maidstone Grammar and read Politics, Philosophy and Economics (PPE) at the University of Exeter. We asked about her Diploma Programme (DP) experience:
Why did you originally decide to pursue the DP?
"I felt that the DP offered a breadth of subject choice that wouldn't have been achievable if I'd have studied A-Levels. The platform that the DP offers, being able to continue studying English, maths, science, languages and other core subjects enticed me: the opportunity to have that flexibility helps when choosing a subject at university. I ended up doing combined honours in Philosophy, Politics and Economics and my IB experience helped me balance studying various subjects in line with each other."
Did you tailor your DP studies to your passions and interests?
"This is where I found the higher level (HL) and standard level (SL) options really beneficial. I chose to study English HL, history HL and economics HL, as these were my strongest subjects and were the three I was most interested in. I then studied French, maths and biology as standard levels, which were slightly more manageable and were chosen to add variety to my studies."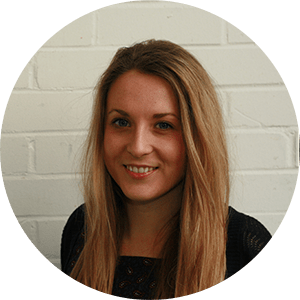 How did the DP prepare you for university?
"The vigorous structure of the DP encompasses languages, science, maths, the arts, literature and society studies, so there is no opportunity to discontinue studying a subject because you don't like it, or because it seems too hard. This instilled determination in me and was great preparation for university. Also, because of this academic structure, the DP challenges you constantly. So much so that when I arrived at university the challenge was much easier than I'd anticipated."
The DP instilled in me the drive and ambition it takes to start up a successful company.
"On top of the academic nature of the DP, you are required to partake in theory of knowledge (TOK), creativity, activity and service (CAS) and write an extended essay. It was these elements that gave me the life skills which were vital for success at university. Starting university is a daunting enough prospect for many, so to go fully prepared with the ability to manage my time, think critically, have self-confidence and have a global outlook meant that I was ahead of many of my peers."
Can you tell us a little more about your company and the journey it's taken to get there?
"I initially joined a graduate sales role after finishing at Exeter, but decided that it wasn't quite right for me. I travelled around Indonesia for two months and came home inspired to start something for myself. I started The Juice Executive from my kitchen: blending juices, bottling them and distributing them from the comfort of my own home. Within a few months we started to receive commercial bookings, and by the end of that year the team had grown from three to 15. Our team is now made up of 20 people and we are distributing to the likes of Selfridges, and Ocado and also produce juice for Think Press, Radiance Cleanse and Juice Man."
"The DP instilled in me the drive and ambition it takes to start up a successful company. Without the skills I learnt from studying the IB I can't imagine I would have been confident enough to get where I am, it has an ability to push you to achieve at a young age."
---
Learn about the IB Alumni Network by visiting ibo.org/alumni. To hear more from IB graduates, read our IB programme stories on ibo.org.