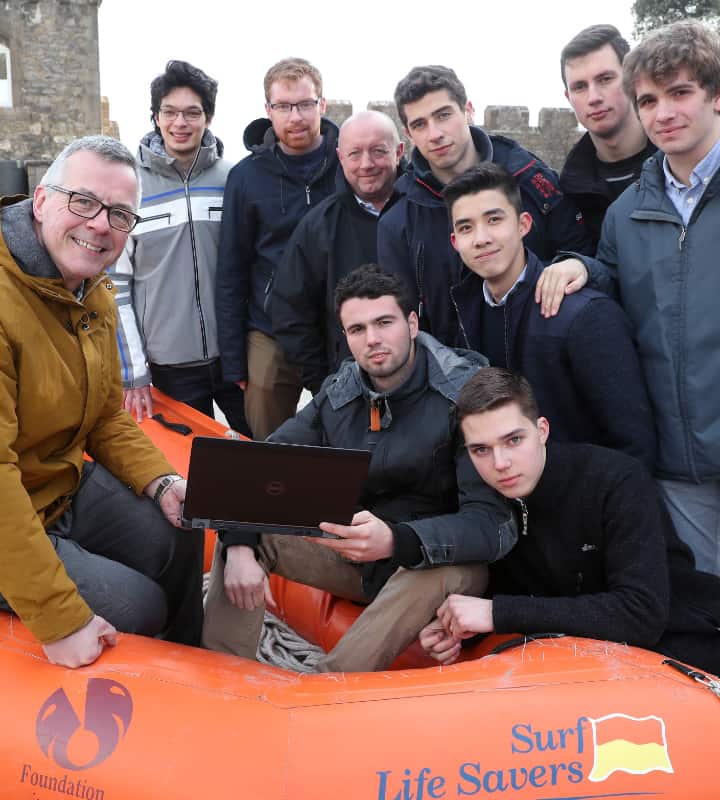 Students collaborated with Rolls-Royce to save lives at sea
One quality that IB students the world over share is innovative thinking. And this has been demonstrated by a recent partnership between UWC Atlantic College, in St Donat's, Wales, UK, and the famous engineering company Rolls-Royce.
Many Diploma Programme (DP) students at UWC Atlantic College undertake lifeguard training as part of their college service. It's an area very close to their hearts since, in the 1960s, the college's founding principal Rear admiral Desmond Hoare and his students first developed the rigid-hull inflatable boat, or RIB, a lifeboat design still used today.
During lifeguard training, students realized just how difficult it is to search for and rescue people lost at sea. By teaming up with marine engineers from Rolls-Royce, they are now developing scouting drones which aid the process.
"In our first year at the college, we had the opportunity to experience real search and rescue missions aboard the RIB. It can be incredibly hard to find what, or who, you are looking for in those conditions," says DP student, Erol Balkovic, who worked on the project. "One of our ideas revolves around the idea that technology can essentially become the eyes and ears of a search and rescue team, pinpointing the location of a person or boat in trouble and making the entire process more efficient. This could help save lives otherwise lost at sea. This mentoring opportunity with Rolls-Royce allowed us to develop our ideas."
The project is part of Rolls-Royce's commitment to advancing science, technology, engineering and maths (STEM) subjects among the engineers of tomorrow. "We've worked with students at some of the UK's top universities focused on marine engineering and naval architecture. The ideas, problem-solving approaches, and knowledge of these students at UWC Atlantic College is akin to what we would expect to see at undergraduate level, and in some instances, even postgraduate level," says Simon O'Connor, a marine engineer in Rolls-Royce's naval business.
Peter T Howe, the college's principal, says: "From the development of the RIB all those years ago to the potentially ground-breaking ideas coming from the students on this project, UWC Atlantic College has a rich history of contributing to lifesaving at sea.
"These students have been passionately involved in co-curricular activities such as the lifeguarding course we run alongside the RNLI—our students can be found safeguarding nine beaches across Wales in the summer—and it's great to see them taking those experiences to the next level."