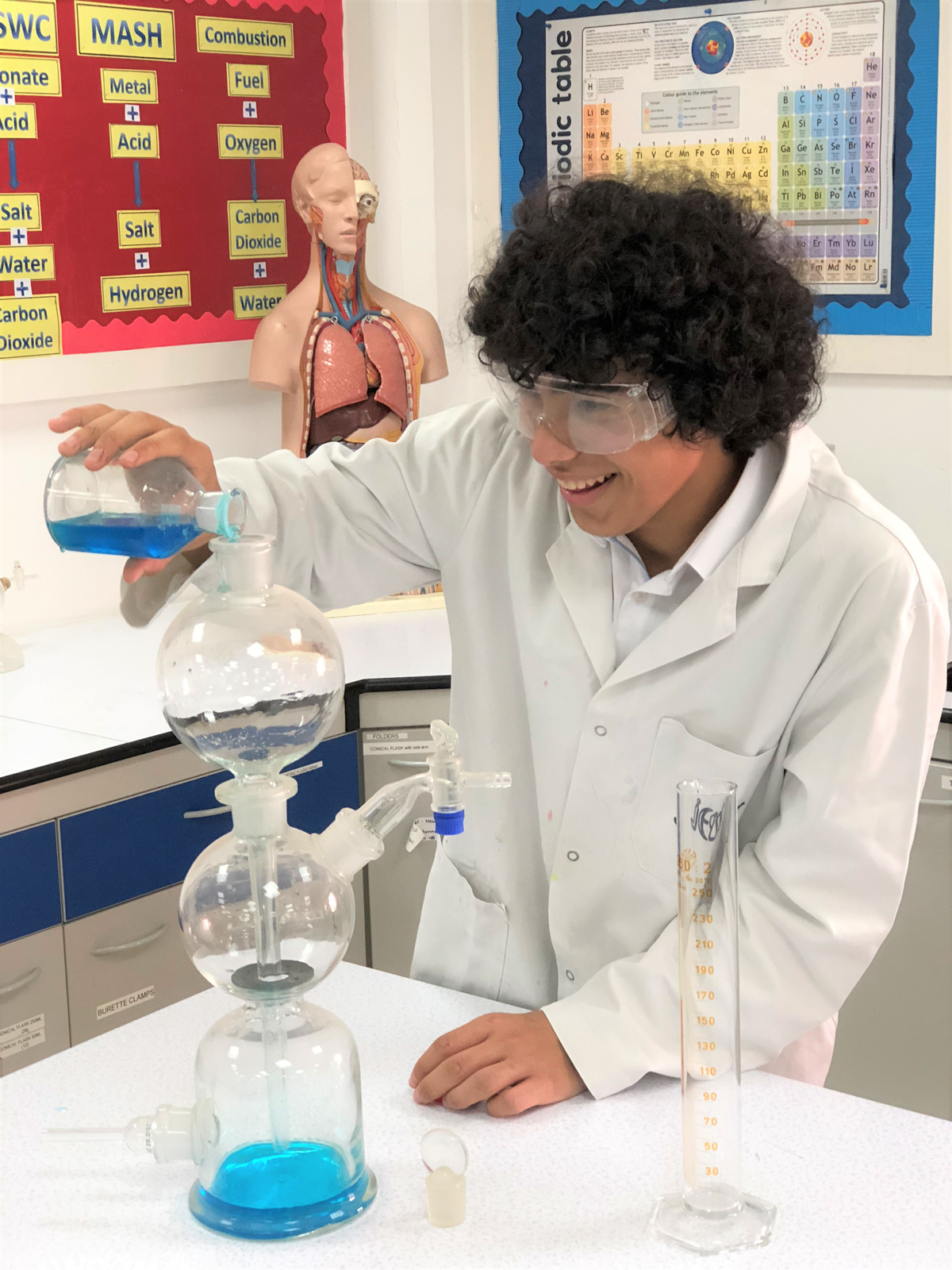 Amir Abdou has won a chance to conduct his science experiment in zero gravity
Aspiring quantum physicist and Diploma Programme (DP) student Amir Abdou is about to have his dream come true as one of the winners of a competition to experience zero gravity in Florida, USA.
"Being able to float around and feel like an astronaut is what I am most excited about. Since I was a child I always wanted to go to space like Neil Armstrong and the characters in Star Wars. Now, I'm one step closer to that dream by being able to experience what it's like to be in space," says Amir.
"I am also extremely excited about the opportunity to conduct my own research and be a more significant part of the scientific community that I aim to be prevalent in one day," he adds.
Amir, who studies at Jumeirah English Speaking School (JESS) in Dubai, is one of only 20 students within the UAE to be selected for the trip at the end of this month. He'll experience lunar and zero gravity, as well as conducting experiments on-board a specially equipped aircraft—also known as the 'Vomit Comet'.
This opportunity is part of a Zero Gravity Competition run by the Mohammed Bin Rashid Space Centre to promote the space sector in the UAE and motivate students to take an interest in science and research. After completing multiple steps in the competition, Amir's complex experiment entry consisted of testing different liquids to discover how viscosity is affected in zero gravity. It had to be quick, too, as the 'Vomit Comet' flight, lasts for only 22 seconds.
"The experiment may provide a basis for some research into the future when we eventually start to colonize other planets and moons," says Amir. "If the viscosity has some changes, then these will need to be considered for many things, such as irrigation, hydraulics, as well as the production of materials like glass."
He credits his IB education with nurturing his scientific curiosity: "The DP has provided me with an opportunity and environment to go into more depth in the sciences and mathematics than I would have expected. Doing higher level physics, mathematics and chemistry has given me a broader view into the world of science and just how complicated yet connected they seem to be."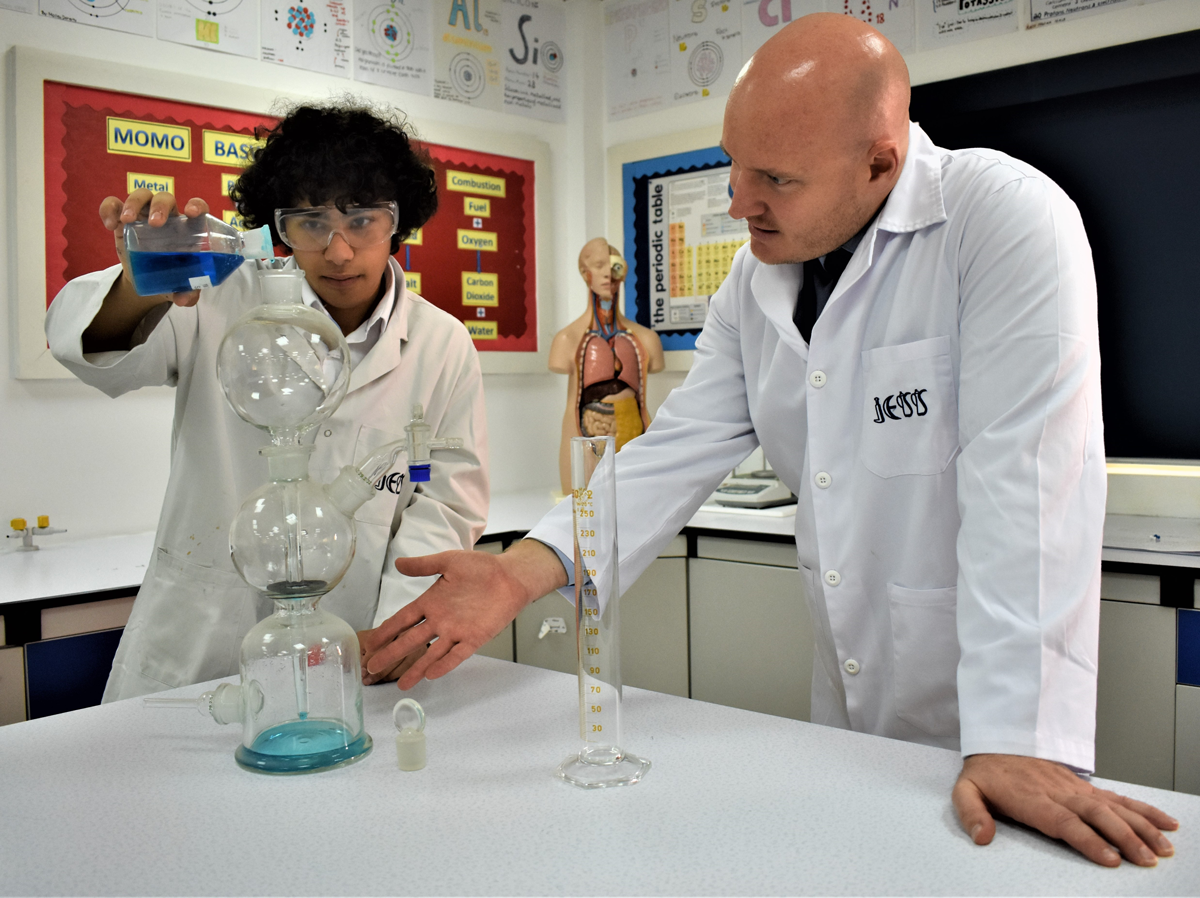 During the process, Amir developed his IB learner profile attributes. As he explains: "Applying for the competition despite not being a local and not a university student, is an example of 'risk-taking'. I was a 'communicator' by expressing my thoughts and ideas through the application and interview process. And being given the opportunity to do an experiment in environments not possible in a school laboratory involves being an 'inquirer'."
Amir, who is a deputy head boy at his school, has also been asked to be a group leader on the mission after committee members from the Mohammed Bin Rashid Space Centre became aware of his leadership skills and personal qualities.
The competition will give this keen scientist the perfect springboard to achieve his future ambitions. "I always felt it was my destiny to uncover the different mysteries of the universe. And as curious as I am, I know for sure that I will become a physicist of some sort one day," he says. "It really is an opportunity of a lifetime for me, and I am very grateful to my science teachers at JESS for inspiring me and helping me to reach for the stars."
---
This article is part of a series of stories from IB World that bring to life the wonderful initiatives undertaken by IB students and educators from around the globe. Follow these stories on Twitter @IBorganization #IBcommunitystories. Share your great stories and experiences: email editor@ibo.org