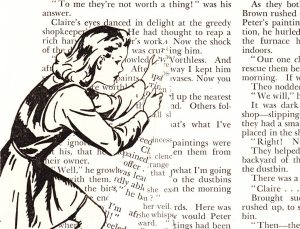 The intertextual approach to the study of texts is not a new one. It has been the focus of much critical attention and has enriched the study of language and literature ever since Julia Kristeva coined the term in 1966 and Gérard Genette classified the various ways the relationships between texts could be described in 1982.
This approach is not a new notion in our IB Diploma Programme (DP) studies in language and literature courses, either. Although the current syllabuses (first assessed in 2013, last assessment 2020) do not explicitly refer to the notion of intertextuality, all three subjects implicitly rely on it for much of the work that is done in the syllabus and for much of the design of some of the assessment components.
The 2013 syllabuses also require, in relation to shorter literary texts, that a different kind of question be considered about the connections between them. For short stories or poems to be considered a "work", a set number of them need to be studied by one same author. There are two reasons for this requirement: on one hand, it is necessary to make sure that the amount of reading and the level of challenge presented by shorter literary texts will be equal to reading an extended text, such as a novel. On the other hand, students need to be exposed to enough material from one author to be able to come to more reliable and valid conclusions about his or her concerns and characteristic stylistic decisions.
Grouping texts in this way invites students to explore what binds the work of an author together, how its different parts connect, and the extent to which the production of one author could be considered to function as one consistent whole. These are questions that do not look outward to the links with texts written by other authors but point inward to links within the production of one particular author. What lies behind questions of this type is the notion of intratextuality, which is related to the coherence that exists within one text, or, more broadly, within a number of texts by one same author. Both 2013 syllabuses follow this intratextual approach to the study of short literary texts, since the definition of what is a literary "work" is common to both subjects.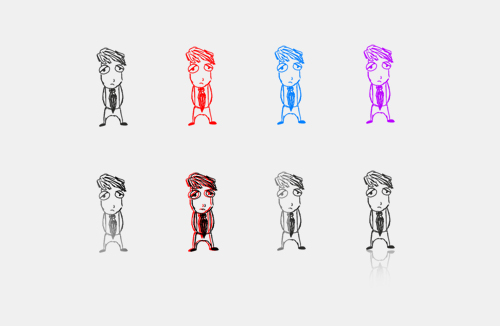 When it comes to shorter non-literary texts, though, the 2013 language A: language and literature course does not require students to inquire about aspects of authorship, voice, or style that transcend one specific text and spread over a number of texts produced by the same creator. In this course, non-literary texts are studied either in isolation or in relation to other texts of a similar theme or texts created in a similar context of production, but not necessarily produced by the same creator.
The 2013 language A: language and literature course seems to mark a difference between literary and non-literary texts in this connection. Literary texts need to be studied both from an intertextual and an intratextual perspective; for non-literary texts, an intertextual approach seems to suffice. There is an imbalance in this respect between the kind of critical attention each of the types of text gets in this framework.
The introduction of the notion of a non-literary "body of work" in the 2021 language A: language and literature syllabus addresses this imbalance by encouraging teachers and students to explore how intratextuality also applies to non-literary text types. Because of the requirements of some of the assessment components (the individual oral, in particular), questions about how, for example, one opinion column relates to other opinion columns written by one same columnist or how one comic strip connects with other comic strips by one same cartoonist, will become a central part of the study of non-literary texts.