Diploma Programme (DP) graduate Michaela Clancy tells us about the unexpected challenges of taking big steps toward a smaller environmental footprint. This is Michaela's second story in our graduate voices series.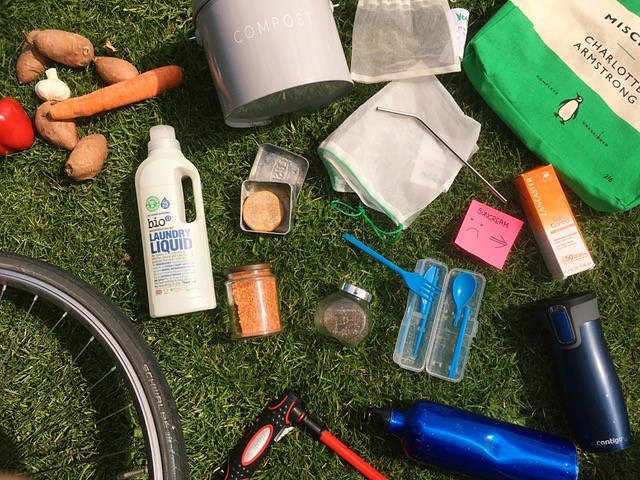 Over the last year the plastic-free, or waste-free lifestyle, has become something that a lot of people are striving towards; myself included. Environmental issues have been littering the news and it has become almost impossible to avoid the bombardment of rather damning stats that the planet is struggling under the current lifestyles that we lead. Among these videos and articles are people informing us of how easy it can be to change parts of our lives to become more environmentally friendly. However, rarely do I see information informing the public about the negatives of going waste-free. And after having pursued this lifestyle for over a year now, I can easily say that there are many negatives.
" … you prepare to hand over your reusable cup, and then to jump in before the server has a chance to put a plastic straw in your drink."
The biggest negative that I have found is the quantity of sacrifices that have to be made. I am really passionate about improving our environment, and taking as many waste-free alternatives as possible, but I even struggle with giving up so many items that previously I didn't even consider a luxury. Only a few weeks ago did I finally find a shop that sells chocolate loose (which led to a huge celebration on my part!). Prior to this discovery I was rationing my chocolate supply that I had left over from before I started altering my lifestyle habits, and it was dangerously low! Bathroom products are also a struggle. I am lucky, as my skin and hair care is basic, but for those of you who enjoy pampering yourself with more products you will most likely have to sacrifice most of these if you want to live a truly waste-free or even plastic-free lifestyle.
As a consequence of having so many restrictions implemented in your daily life it will impact upon your social life. Trips as basic as ordering a smoothie begin to seem daunting as you prepare to hand over your reusable cup and then to jump in before the server has a chance to put a plastic straw in your drink. I have found that in order to consider all of these possibilities, conversations with friends become a secondary thought and as a consequence ordering food and having a decent conversation is a thing of the past or me. Luckily my friends are very supportive and even take part themselves but I do get caught out very often.
"If we all made one change then the environment would probably breathe a sigh of relief."
I must also confess that it is currently impossible for me to live a completely waste-free lifestyle unless I want to sacrifice some vital products. For example, sun-cream is a must have for me during the summer and although I can buy it in paper tubes there is no waste-free alternative. Instead I will buy reef-friendly sun-cream, which should have chemicals harmful to marine life removed. So, although in this category I cannot achieve zero-waste I can certainly still be improving upon what I previously used. However, there products that you simply cannot change, such as medication. This is where I believe the pictures of people who only produce a jar full of waste a year is demotivating. Don't feel guilty for the waste that you cannot change, it is the way our society has become, and not solely down to an individual to change.
Through this journey I have found that there are also many positives to this lifestyle; I am eating far more healthily than before (due to many of my old 'cheat' foods being wrapped in copious plastics and other materials) and my weekly shop is a lot cheaper, as I only buy what I need. I've learned that trying to be zero-waste for me is not currently possible but I can certainly do whatever I can in order to be as kind to our environment as possible. I think for many the prospect of producing only a jam-jar of rubbish a year is too intimidating and therefore they will not even attempt to change their lifestyle. My answer to this, is that if we all made one change then the environment would probably breathe a sigh of relief. It's not about how we can be perfectly waste-free, it's how we imperfectly pursue less waste.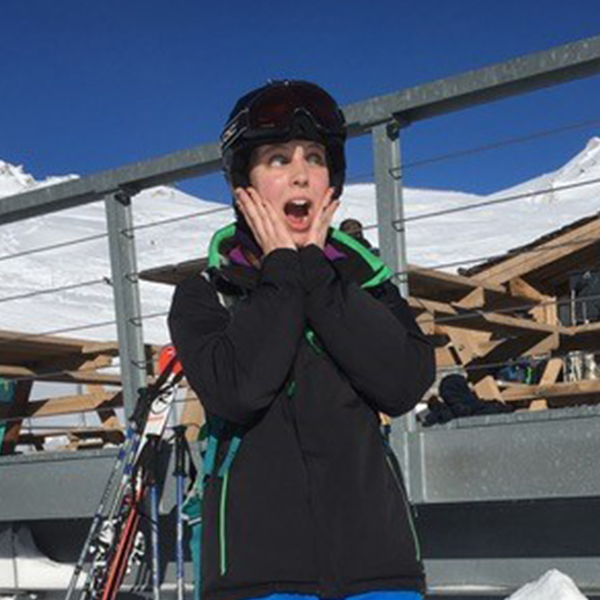 Michaela Clancy is in her second year of studying English Literature at Lancaster University. She is activity seeking a sustainable lifestyle, and spends her free time going on hikes.  
If you enjoyed this story, consider reading more below: