We brought together seven soon-to-be Diploma Programme (DP) graduates from all over the world to share their thoughts and perspectives on graduating during a pandemic. Victor Ye, will graduate from Glen A. Wilson High School this summer. He reflects on the IB experience and what makes him hopeful about navigating the post COVID-19 (Coronavirus) world with an IB skill set.

When I heard the news that IB exams were cancelled, I was sad but also appreciative of what IB had decided. I knew that there were a lot of different issues and components and conflicts that would have happened, had there been a May exam session, but I knew that I had the support of my teachers as well as my school staff to make sure that my internal assessments (IAs) as well as my extended essay (EE) were as best as they could be because, as you know, the IB is such a family of caring individuals that are ready to help you succeed into your next chapter of life.
"We've really conquered and accomplished all of those different programme components"
I had some of my best memories in IB. Particularly because my IB class had only about five students, so we were able to sit across at a table, have Socratic seminars, be able to talk about discussions, as well as just enjoy our time, not only as students but also as globally minded citizens. That was the best part. Although, it was challenging at times to finish our EE and our IAs, on the last day before the assignment was due, and talking with our teachers to make sure that we had the time management that we needed, at the end, we still made it through. I want to tell you that specifically because it's been a long three years of processes to get here.
We've gone through many different IB standard level (SL) and higher level (HL) courses, theory of knowledge (TOK), as well as creativity, activity, service (CAS) and it's been such an appreciative and transformative process to be able to say that we've really conquered and accomplished all of those different programme components.
The IB has solidified my interests to study international relations and the global economy in university and given me the platform to create positive change at an early age. Through my CAS experiences, I founded a global education nonprofit, InnovaYouth, that teaches young people the research, collaboration, and communication skills needed to start social impact projects. Since its founding, InnovaYouth has impacted over 10,600 students in over 15 U.S. states & 14 countries and hosted summits on civic engagement, social responsibility and global leadership.
I truly want to thank the IB for giving me the platform and the opportunity to explore my passions to a deep level and I loved every single class that I was in, from biology to history and TOK all the way to literature. It was such a joy getting to be a part of this programme and I can't wait for so many of us as part of the class of 2020 to thrive in college and to really make a mark in the real world.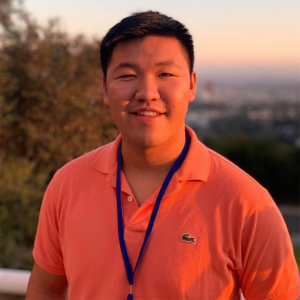 Victor Ye is an IB diploma graduate from Glen A. Wilson High School in Los Angeles, California. He plans to further his education at the University of Southern California after taking a gap year to study Arabic in Morocco.
If you enjoyed this story, consider reading more below: