The largest virtual IB choir is bringing a message of hope and solidarity during the COVID-19 (Coronavirus) pandemic.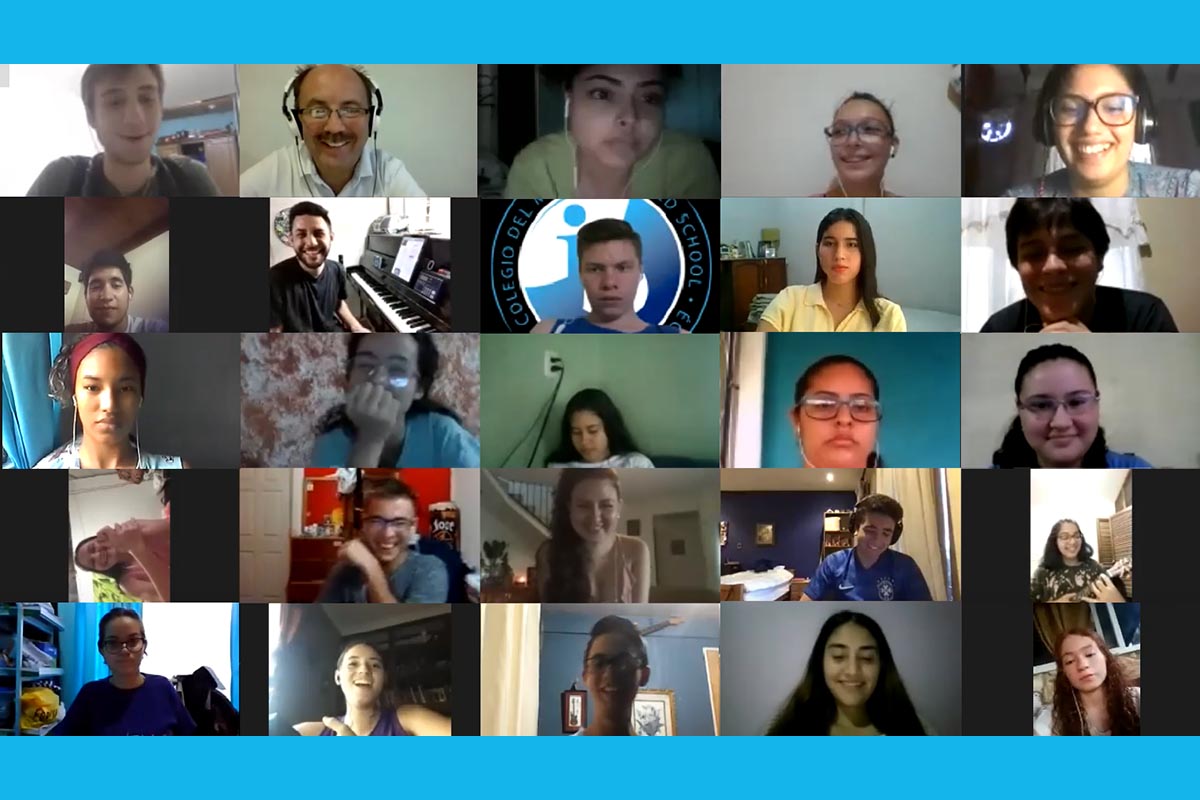 When most of the world went in to lockdown to slow down the spread of COVID-19 (Coronavirus), Harold Molina, who is the Diploma Programme (DP) coordinator at Yorkin School in Costa Rica, wanted to work on a project that would unify the IB community during the pandemic.
Molina worked with professional pianist and principal conductor of Costa Rica's New Orchestra, Izmael Pacheco to create, "The IB of Costa Rica Sing". This project brought together 110 IB students from all over Costa Rica, from both public and private schools. They performed the song Volveremos a Brindar by Lucía Gil, which has become a hymn for these difficult times, says Molina.
"There were students with singing experience, but there were others for whom this was their first experience, it was very constructive to see how they supported each other and gave each other tips to sing better," he adds. "Everyone did an excellent job."
Students were also involved in the planning―they set up a WhatsApp group to contribute ideas and rehearsals took place over Zoom.
The community's reaction has been "totally unexpected", says Molina. "There are constant expressions of thanks and congratulations to the choir for such a beautiful effort."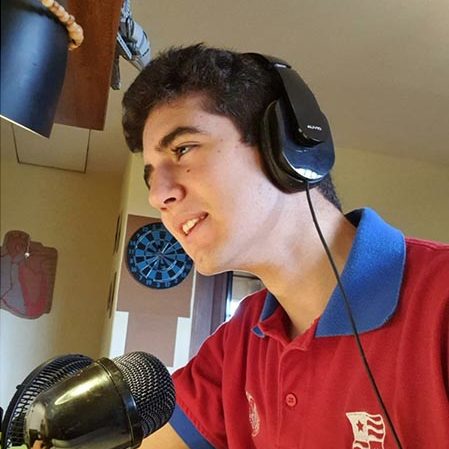 Throughout this creativity, activity service (CAS) project, the essential CAS learning outcomes were developed and students highlighted that, "demonstrate engagement with issues of global significance" was the most meaningful for them.
DP student Cheyla Núñez, from Liceo Pacífico Sur School, says: "We were caring as we motivated the community to think positively in such a difficult situation. We were also communicators as we were able to send a clear message of hope, we know that the quarantine will come to pass and we will leave the screens that divide us."
Molina and the students faced a few challenges but worked to overcome them: "Students who had internet access problems had to organize with classmates to be able to make the recording. We also had to find creative ways to submit the videos as some were extremely large."
He adds: "One of the biggest personal challenges was putting all the videos together. I had to learn how to use video editing software in less than a month and acquired the skills to produce the video."
Following the success of the first project, Harold decided to expand it to, "We Are The World IB CAS Project", which brought together over 400 IB students from more than 55 countries around the world. You can have a look at the outcome below👇🏼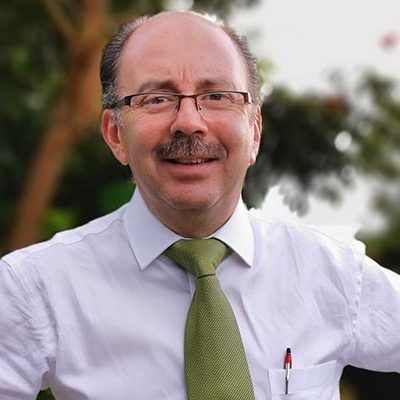 Harold Molina is a Diploma Programme (DP) coordinator at Yorkin School in Costa Rica. He is passionate about the IB and has taught for more than 30 years in areas related to the sciences. If you are interested in participating in the CAS project, 'We Are The World', feel free to email him to get more information. 
This article is part of a series of stories from IB World magazine that bring to life the wonderful initiatives undertaken by IB students and educators from around the globe. Follow these stories on Twitter, LinkedIn and Instagram and feel free to email us your story.
If you enjoyed this story, consider reading more below: