Diploma Programme (DP) students at two schools in the U.S. are working to raise awareness of the necessity of assistance service dogs, raising thousands of dollars in the process.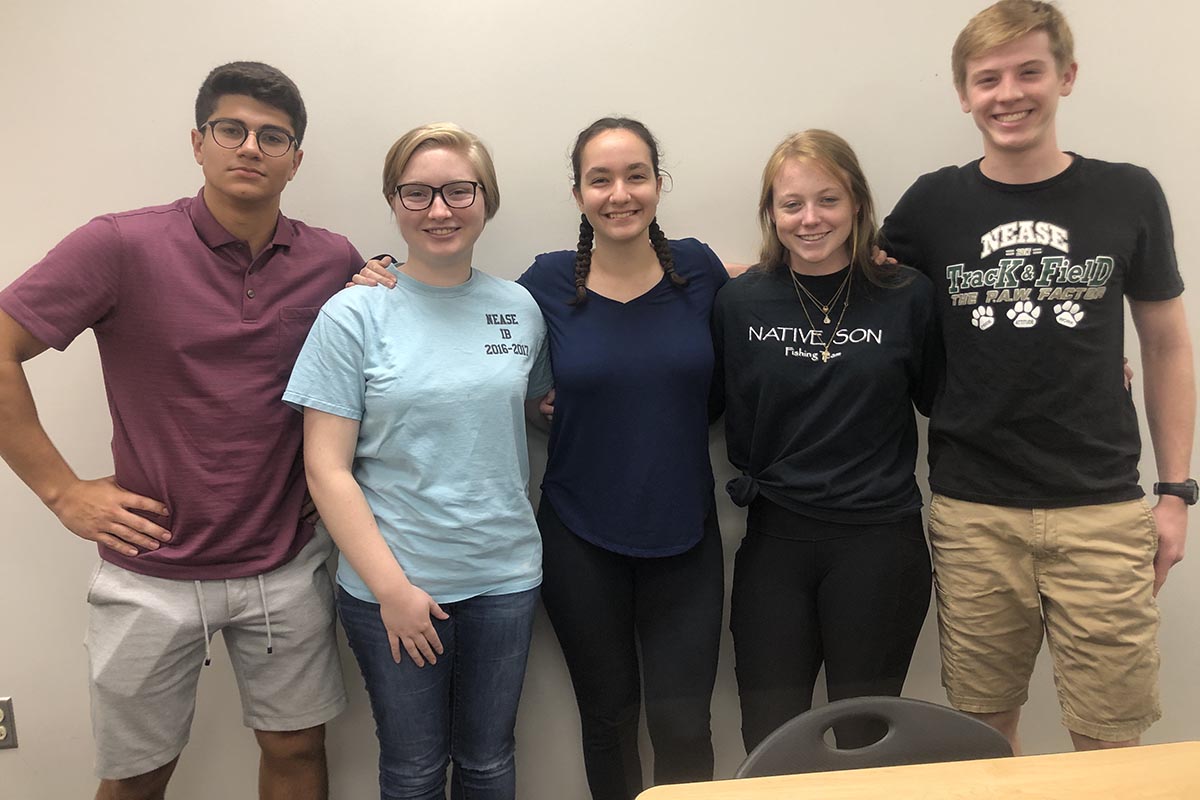 Dogs aren't just furry companions, they are also a life-saving aid for countless veterans (ex-members of the armed forces). Many veterans suffer from post-traumatic stress disorder (PTSD), making everyday life difficult and isolating as they can become consumed by anxiety and depression.
Specially trained assistance dogs are life-saving solutions. They are trained to help with issues like anxiety, depression and hypervigilance, encouraging veterans to regain independence.
The dogs recognize, indicate and interrupt signs of panic attacks and nightmares, and also respond to potentially challenging environments. They are also trained for certain tasks such as initiating daily routines, from waking up to giving medication reminders, and other personal activities.
"Awareness of veteran PTSD is crucial as suicide rates are high."
Recognizing the importance of assistance dogs, students at Nease High School in Florida, U.S. raised over US$2,400 for K9s for Warriors, a local non-profit organization that provides service dogs for disabled American veterans.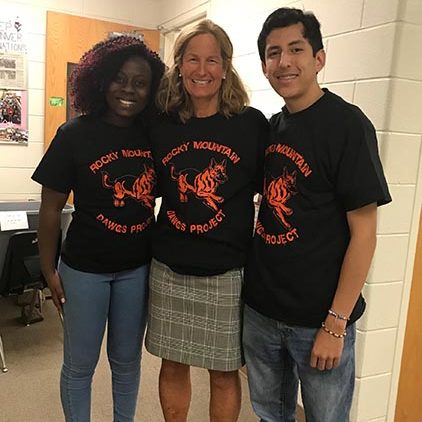 Fun Run and 5K for K9s was held on Veterans Day (11 November 2019) and was organized by IB Diploma Programme (DP) students Taylor Hampson, Lindy Gostage, Anna Hampton, Elkhan Bagirov and Virginia Peery as part of their creativity, activity, service (CAS) project.
K9 for Warriors provides service dogs for veterans with Traumatic Brain Injuries (TBIs), military sexual trauma, as well as PTSD. Around 90% of the dogs used are rescued dogs that would otherwise be put down.
The project encouraged students to display many IB learner profile attributes. "We had to communicate with our contact at K9s for Warriors, our sponsor and especially with each other. On race day, all activities required constant communication across us five who led the race along with adult volunteers and staff. I answered 14 phone calls in an hour. Listening and clarity of communication were necessary for ensuring the race's success," says Taylor.
"We were caring because we called nearby companies and went door-to-door at two shopping malls in search of sponsors. I think 40 hours would represent a conservative estimate for the length of time we spent on the project," says Lindy.
The event will become an annual project and continue to benefit K9s for Warriors. "We have already recruited two DP students to continue the event for years to come," says Anna.
Ambitious target
In a similar fashion, DP students Kimberly Marfo and Luis Vargas at Smoky Hill High School in Colorado, U.S. had ambitious plans to raise US$25,000 for the Rocky Mountain Dawgs Project, which teaches veterans with PTSD to train their own service dogs.
They organized Paws 4 A Cause, a 5K dog walk/run with the aim of raising money to adopt a dog and give it to a veteran in need. "$25,000 is a large sum of money, but because we knew of the impact that this would leave on others, we chose to take the challenge," explains Luis.
To date, they have raised around US$7,000. Alongside the event, they designed and sold t-shirts and created a Paws 4 A Cause GoFundMe account.
The students were risk-takers, communicators, caring and open-minded. "We couldn't have done any of this alone, but to get the help of others we needed to communicate well. We had to get help from students, teachers and others in our community, as well as get the word out about what we were trying to do. There were multiple emails, phone calls, letters, flyers, etc.," explains Kimberly.
"We had to continuously consider every new idea, especially since we didn't really have a game plan when first going into this," adds Luis.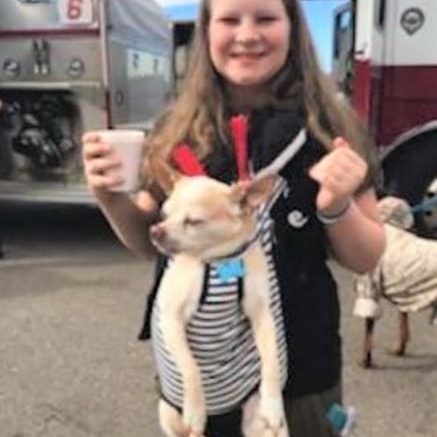 The students plan to host another event to raise more money. "We are hoping that this will become a tradition at our school and each year more students and community members will get involved," says Kimberly.
This article is part of a series of stories from IB World magazine that bring to life the wonderful initiatives undertaken by IB students and educators from around the globe. Follow these stories on Twitter, LinkedIn and Instagram and feel free to email us your story.
If you enjoyed this story, consider reading more below: