Diploma Programme (DP) students Gisselle and Denisse designed an environmentally sustainable clothing line with hopes to change the way society thinks about shopping.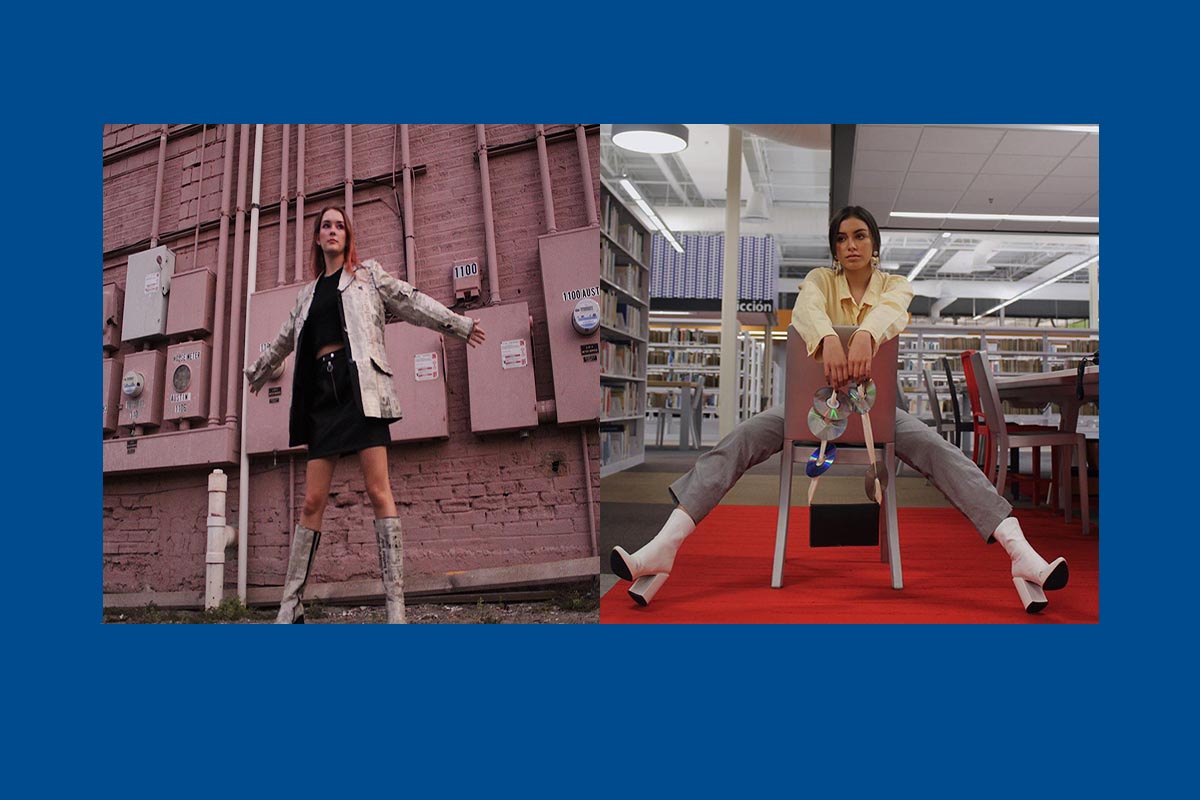 Two IB Diploma Programme (DP) students at Lamar Academy in McAllen, Texas, U.S. are using their artistic creativity and passion for fashion design and photography to raise awareness about sustainability. Gisselle Costa and Denisse Damken designed a fashion line completely made out of recycled materials for their creativity, activity, service (CAS) project.
The fashion line called, 'Modern Chaos'—aimed at high school students—illustrates what the students are trying to bring attention to. "If we don't address this environmental issue, we are going to be facing chaos and irreversible damages on our planet," says Gisselle. "The name calls the attention of the audience and pushes them to be conscious of their actions on the environment."
Each piece in the collection has its own theme and colour palette and aims to address different topics such as water pollution, air pollution and everyday products being thrown away. The first piece they released was, 'Newsflash'—a thrifted blazer and a pair of boots they restyled, made of newspaper. The pair have plans to release two plastic dresses.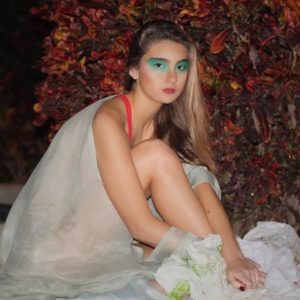 Denisse says: "As part of the project, we created sustainable pieces of fashion, using high school students to model them and printed posters and a look-book made out of recycled paper to showcase our fashion photography." The students were planning to host a runway show to present their hard work but, unfortunately, won't be able to due to COVID-19 (Coronavirus).
The students hope they have changed the way society thinks about shopping and the fashion industry entirely. "Thrift shopping is a great way to shop sustainably and to express your individuality," says Gisselle. "You actually have to look for things and what works best for you. At thrift shops, you get to mix and match, and you can find things that fit you, and that expression of who you are becomes more impactful. Not only are you looking for unique things, but you can completely remodel them and make them your own."
Gisselle adds: "Fashion is often disregarded as an art, and art itself can be disregarded, but we are using our own fashion to bring awareness to these problems."
Denisse says they faced, "a variety of challenges that allowed us to grow and persevere by overcoming these adversities", and displayed the, 'communicators', and, 'thinkers', IB learner profile attributes as a result.
Due to extra-curricular activities and part-time jobs, they suffered several setbacks. Denisse explains: "At the beginning, we had difficulty with organizing meetings for us to brainstorm and materialize the designs we had created. Nevertheless, we were able to overcome this challenge by constantly communicating with each other and sharing our ideas when we had the chance; whether it was through text, call, in between classes or on Pinterest. Additionally, although our artistic visions differed, we were able to collaborate to create unique and unconventional designs that incorporated both of our creative designs, by compromising and listening to each other's suggestions. By working together and maintaining an open mind, we were able ensure that we would create the best version of our designs."
Vivian Tamez, CAS coordinator at Lamar Academy, says: "The students were not just innovative with their project but they were also considerate about their environment. They took fashion to a completely different level by being risk-takers and challenging their new-found skills. These are the types of students our world needs. These are the true game-changers."
Unfortunately, the COVID-19 pandemic has halted Modern Chaos. But both students are determined to continue creating sustainable art in the future. They are pursuing a career in fashion and were recently accepted into Parsons School of Design in New York City, one of the best fashion-design schools in the world. They will have more opportunities to collaborate again and create more pieces that promote global environmental issues.
Gisselle will be studying a degree in fashion design. She says: "This project helped me see that fashion can be for a good cause. I can do something to change the world and reduce pollution in the fashion industry and do something new. It activated my creative mind, and it is something completely different and something I want to keep doing."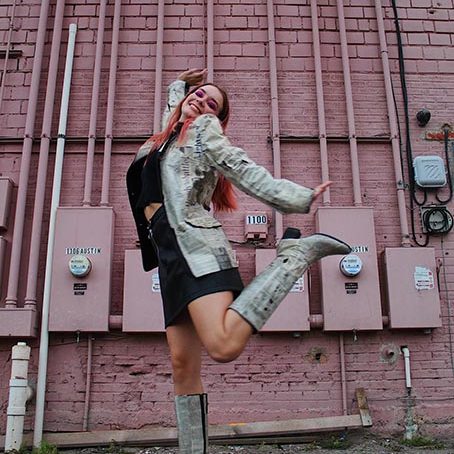 Denisse would like to become a fashion photographer. "With Modern Chaos, we just wanted to show people that it's not that hard to help the environment, to act now, and we can be artistic and use our creativity when we do so," she says. "It's a very fun and cool way to bring attention to such an important issue, and we hope that others are inspired to do the same."
This article is part of a series of stories from IB World Magazine that brings to life the wonderful initatives undertaken by IB students and educators from around the globe. Follow these stories on Twitter, LinkedIn and Instagram and feel free to email us your story
If you enjoyed this story, consider reading more below: