Pelham Lindfield, headteacher at UWC Changshu China, tells IB World Magazine how the lockdown ignited new ways of working, cooperating and thinking.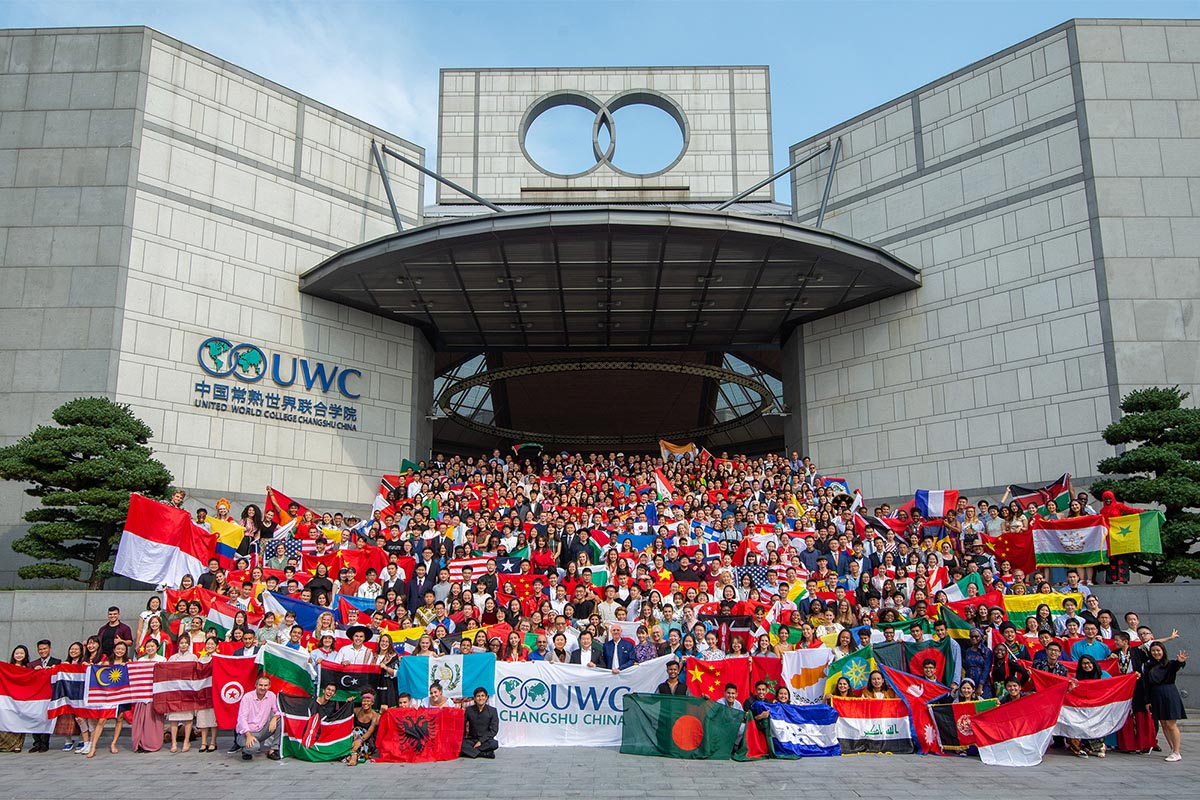 While our school was closed for the Chinese New Year, the government announced a lockdown in Wuhan. We immediately decided not to reopen on 5 February, as originally scheduled, to avoid the risk of the COVID-19 (Coronavirus) virus being brought onto the campus.
After advising all students to return to their homes in China and other countries, we had to organize an extensive evacuation operation for 200 students. Some of them were staying with host families, others were travelling alone in China, and some students who lived overseas would not have got out of the country without our logistical help.
Distance learning solutions
When the lockdown was announced, many faculty staff were abroad. We advised them to stay where they were and find a suitable location to work until the situation became clearer. While we were coping with all this, we had to construct a curriculum of synchronous and asynchronous distance learning and train staff to ensure that their online teaching was as effective as possible.
Our challenge was to create a curriculum that would enable us to maintain the quality of teaching and learning for an indefinite period.
We have always tried to keep abreast of technology―we had already adopted Microsoft Teams as a platform for communication and collaboration―but we had to construct a distance learning programme (DLP). We delivered this using a virtual learning space with educational content distributed outside class through videos, presentations and a variety of digital resources.
The virtual classes on Teams were designed to help students consolidate and extend their learning. The assignments students completed throughout the programme were a critical tool when it came to tracking their progress. The quality of response to assignments, given as a grade, indicated the depth of engagement and understanding of students. This was only shared internally. We also provided professional development sessions and an online support group to help teachers adapt to such an unprecedented situation.
Resilience test
With half of our students in China and half abroad―and some of our teachers stuck overseas―providing education during the pandemic was a serious test of our resilience. To solve the most obvious problem―the many time zones we were teaching across―we created an adjusted timetable. Each class was given three potential meeting times in one day. The timetable also ensured that there would be protected time for online office hours and small group meetings without any scheduling conflicts.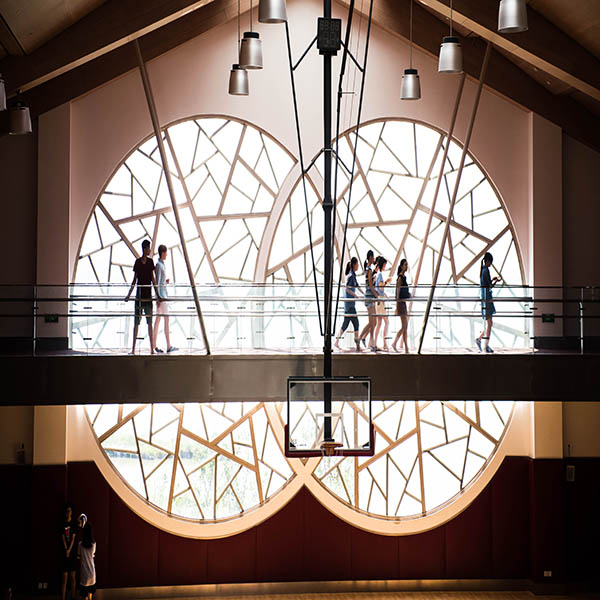 Ensuring that students were treated equally in such circumstances was hard. Some students lived in places where Internet access was regarded almost as a luxury. Clear communication channels were essential to ensure that we were aware of each student's circumstances and could support them on a case-by-case basis. The faculty and students deserve enormous credit for working collaboratively and cooperatively in such unexpected conditions.
Even though the DLP was challenging to coordinate, we managed to finish all courses with a great feeling of satisfaction about the learning that had happened in these difficult times. Collaboration among faculty staff increased notably, as we worked in teams to create and share digital learning resources. The DLP incentivized the faculty to explore new resources and learning activities and make greater use of technology―be it in facilitating online discussions or conducting online assessments.
Without the IB's support, these past few months would have been much more hectic. With many meetings and video calls, the IB did everything they possibly could to ease this situation for us. We are also grateful for the consideration shown to 21 students, in particularly adverse circumstances, who were simply unable to complete their Diploma Programme (DP) theatre solo performance course.
On 6 May, UWC Changshu reopened for those students who were able to return. At the moment, 180 students from a small geographical region within China are in residence on campus. On arrival, all students and staff were tested for COVID-19. They all tested negative. Students' dormitories are thoroughly disinfected each day. That takes many hours so, while that is going on, students stay in their classes or designated study stations. We have taken many precautions in reopening the school, and everyone here is being extremely careful.
"Learning activators"
The distance learning experience has led us to re-examine our role as teachers, as learning 'activators' versus 'sage on the stage'. We aim to continue aspects of virtual learning to help students take ownership of their learning. We also hope to provide more professional development to help teachers develop their skills in using education technology and collaborative design to deliver the curriculum and explore the potential of online platforms. We are also looking at ways we can collaborate across our global network of 18 UWC schools and colleges.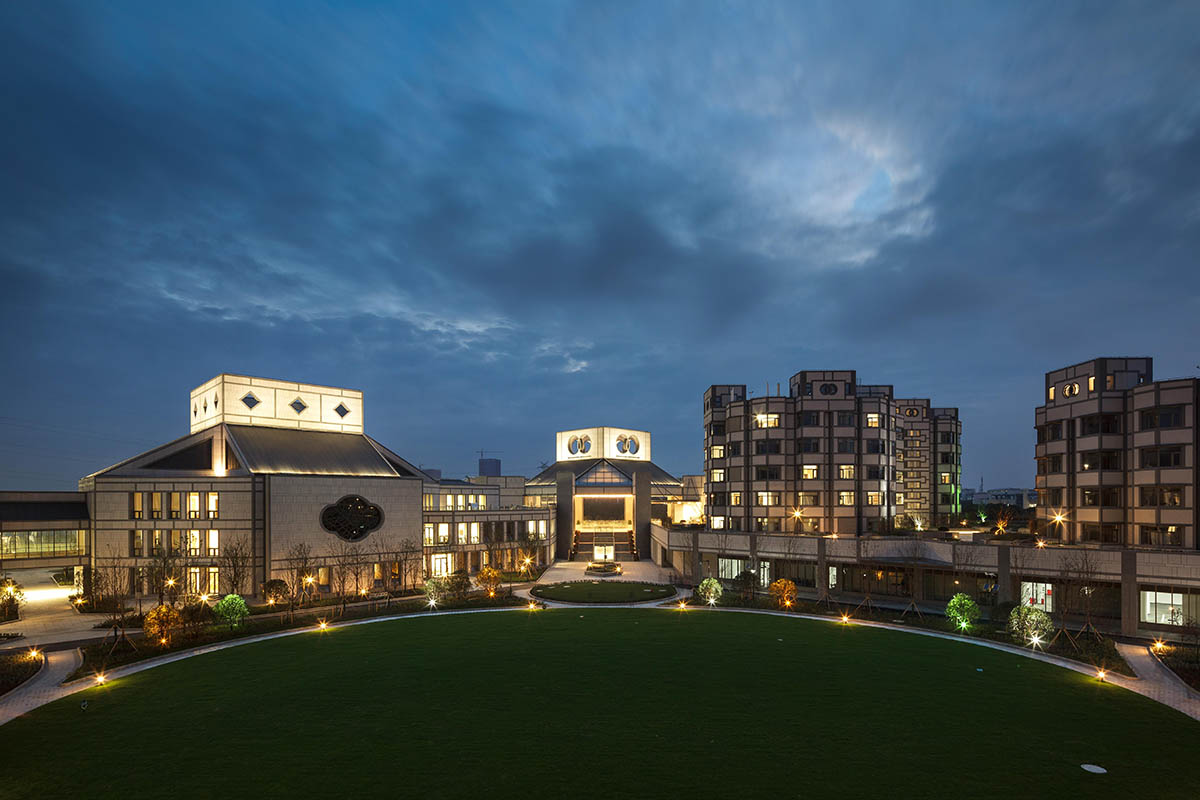 Individually, and as a community, like many schools around the world, we have been confronted by a reality we should have been actively preparing for. The world is increasingly interconnected, complex and complicated. Change will happen rapidly and systemically, and we need individuals who are comfortable with uncertainty and can turn obstacles into opportunities. We need to realize that it is time to change our ways of learning and our ways of assessing learning.
This article is part of a series of stories from IB World magazine that bring to life the wonderful initiatives undertaken by IB students and educators from around the globe. Follow these stories on Twitter, LinkedIn and Instagram and feel free to email us your story.
If you enjoyed this story, consider reading more below: