COVID-19 (Coronavirus) lockdowns across the world have resulted in cleaner air and reduced greenhouse gas emissions. But can the pandemic give society the impetus to take long-lasting action against climate change and what role does education play? IB World Magazine reports.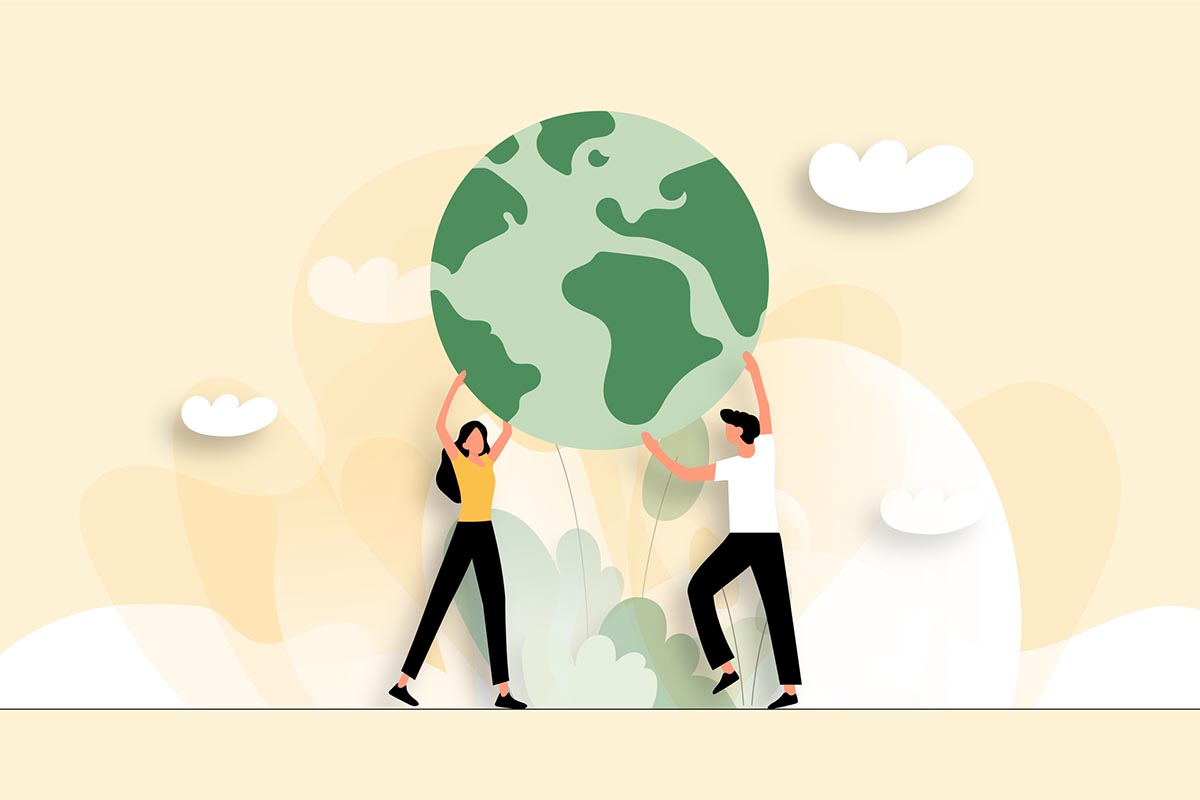 In Northern India, people reported seeing the Himalayan mountain range after it had been hidden by pollution for 30 years; the water in Venice's Grand Canal ran clear as boat traffic disappeared and Canadian locals saw whales in a Vancouver fjord for the first time in decades. These are just some of the environmental changes observed last year when the world went into lockdown due to the COVID-19 (Coronavirus) pandemic.
"But any visible, positive impacts—from improved air quality to reduced greenhouse gas emissions—due to the COVID-19 pandemic are temporary, and they come on the back of massive human distress and a global economic slowdown", warns Sam Barratt, chief of the youth, education and advocacy unit in the United Nations Environment Programme (UNEP). In addition, he points out that the pandemic has resulted in an increase in the amount of medical and hazardous waste generated.
"As the world strives to come together, education will be key in creating a sustainable planet".
Despite this, the lockdown presented an opportunity for society and governments to think again about what can be done to protect the environment. They have offered an opportunity for countries to press the reset button as they start to rebuild their economies.
IB alumna Dr Jacqueline Klopp, who is now co-director of the Center for Sustainable Urban Development at the Earth Institute in Columbia University, U.S. says the pandemic has shown people that change is possible. "As we wear masks, social distance, cycle more and travel by plane less, we see that we can change some basic behaviours and patterns of consumption if we need to for the sake of others and our planet. Now we need to take those lessons and push for deeper structural change in our economies to make them greener and more just".
A green recovery
Last year on World Environment Day (5 June), Partners for Inclusive Green Economy, an initiative involving global institutions such as UN Environment and the OECD, called for a "Just, Green & Transformative Recovery".
"Green recovery—building back better—is key to ensuring we can halt and begin to reverse the damage human activity has caused to our environment. And only long-term systemic shifts will change the trajectory of CO2 levels in the atmosphere", says Barratt.
He acknowledges that "in the aftermath of the crisis, when economic stimulus packages focused on infrastructure that are designed and rolled out, there is a real opportunity to meet that demand with green packages of renewable energy investments, smart buildings, green and public transport, etc".
"Young changemakers need opportunities for their voices to be heard".
Dr Klopp believes we need a green recovery that is also a just recovery. "This means as we put public money into our economies hit by COVID-19, we should first help people who need it the most to get back on their feet and then do smart investments in renewable energy, grid modernization, building retrofitting public transport and transport electrification.
She says that this would lead us to transition away from fossil fuels and towards a cleaner, healthier environment, addressing the climate crisis and creating jobs.
Educating a new generation of changemakers
Both Dr Klopp and Barratt believe education plays a critical role in not only ensuring young people are aware of the science behind climate change, but also in giving students the opportunity to take action to protect the environment.
"Today, as the world strives to come together to find solutions to the environmental and climate crises and their devastating impacts—including COVID-19—education will be key in the movement to create a more sustainable planet", says Barratt. "But education goes well beyond school and well beyond learning the science; young people all around the world are among the loudest advocates for the environment today, raising awareness about the wrong choices we have made and the impact of environmental destruction on their future".
Dr Klopp agrees: "Currently, young people are learning more about our environmental issues and what is at stake and are teaching each other, having important discussions and mobilizing through their networks".
She adds: "Given how critical protecting our climate is to human society and the future, we must be sure that environmental and public health issues and how they relate fundamentally to our economy, politics and questions of justice should be a core part of our curriculum. This is one reason that Columbia University, where I teach, is starting the Climate School".
The IB, in all its programmes, encourages students to be internationally minded and engage in activities that make a difference on a local and global level. The interdisciplinary approach of the programmes mean topics such as climate change and the UN Sustainable Development Goals are integrated into the whole curriculum.
Through creativity, activity, service (CAS) and service learning projects, IB students around the globe are empowered to address environmental challenges in their own communities and inspire others.
Educational resources
Barratt believes that "young changemakers need opportunities for their voices to be heard" and the UN Environmental Programme (UNEP) is trying to support this. In response to the COVID-19 pandemic, UNEP and TED-Ed launched Earth School in support of World Environment Day, which provides free, high-quality educational content to keep students connected to nature.
UNEP has also created Green Jobs for Youth initiative designed to boost demand for green jobs in the workforce and help create a stronger supply of necessary green and environmental sustainability skills through education.
As Dr Klopp concludes: "If we give young people knowledge and tools to understand what they are up against, I believe they will devise creative means to move towards a much cleaner, greener and just future".
If you enjoyed this story, consider reading more below: