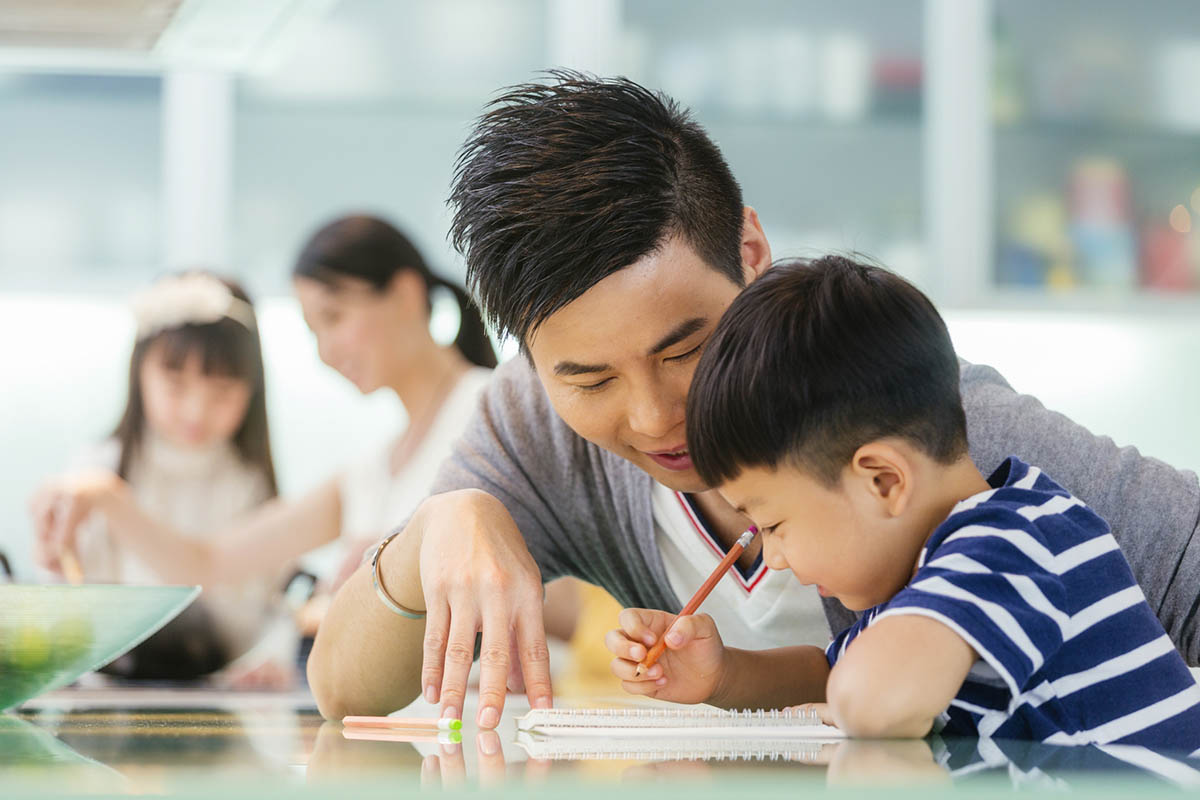 During my Diploma Programme (DP) days, I had committed myself to a worthwhile service project, which eventually became an integral part of the creativity, activity and service (CAS) component within the IB diploma. On the weekends, I led a team of other DP students and we spent our early Saturday mornings volunteering to teach English to primary school students at a local school in Tin Shui Wai, which is one of the most underprivileged areas in Hong Kong. Often, my peers would comment and say that I was crazy to spend my Saturday mornings when everyone else was catching up with their sleep from their insane week of school work (we all know the late nights which many DP students have endured!).
In hindsight, what really propelled me to wake up every Saturday morning to travel an hour to this local school was the fact that I got to see these young children, eager to learn and awaiting for our return to read them a story and play some English vocabulary games with them. Making an impact and inspiring young people was what really propelled me in my service project because this was something I was passionate about. Little did I know that this two-year volunteer experience would become the planting seed for my leap of faith several years down the line to kickstart my newfound career in international teaching.
"I was certainly a risk-taker, changing the course of my career from a relatively stable route to the unchartered territory of international education".
I was a business management higher level (HL) student and I recall my former teacher always telling us to consider stakeholder impact in any business decisions that are made. One of the biggest takeaways for me whilst pursuing my diploma was the notion of how to use the knowledge I've gained to create a positive impact on the stakeholders within our community. Fast forward two years, upon completing my IB diploma, I went on to pursue a business degree in Canada. I enjoyed the courses and learned many essential technical skills in business school and as an accounting and economics major, my natural progression after university was to enter the corporate world.
I am thankful and considered myself quite lucky to be able to land into full-time employment soon after I graduated university and did not have to scramble to find jobs. Upon reflection, I do appreciate the rigour of studies that I was presented with as a young adult during the IB because this taught me to be perseverant, resilient and take agency over the goals I wanted to achieve. With this mentality, I was able to obtain jobs at an international professional service company and also at a financial institution working as a management trainee. In my peers' eyes, these were jobs many desired to get as their first corporate job out of university and I also believed I was very fortunate to have received my full-time job offer before I had graduated university.
Fast forward a few years, I completed my trainee program and was placed in the risk and control department within the bank. The experience working at the bank allowed me to leverage my academic qualifications and technical knowledge from university and I was frequently tasked with challenging assignments and tasks. Often, I found myself sitting in my office cubicle, faced with the countless columns and rows on the Excel spreadsheets, preparing the latest report for my director. Ask any working full-time professional and they will tell you that combating Monday blues is the biggest struggle as everyone longs for the weekend to come sooner.
It was then that I began questioning the meaning of "work" and what impact I was making to the world and my community with these spreadsheets. How could I better use the knowledge and experience I had obtained from school to make a difference? This sentiment grew stronger and around the same time, a friend of mine who just started an education centre asked if I could help him work and support some students who were struggling with their academic studies. Without a shadow of doubt, I accepted and started spending, yet again, my weekends, helping children and young adults in their academic life.
"There will never be any stories to tell if every story is only about the achievements made by a person".
Believe me, after a long week at work, it was certainly a struggle for me to take out my personal time and spend my Saturdays "working". Interestingly, I left my Saturday "work" feeling more fulfilled, refreshed and energised and I attributed this to being able to do something that I was truly passionate about—seeing the cheerful smiles and laughter from my students, inspiring these young people and making an impact on their lives. It felt very surreal for me walking out of the center every Saturday because I finally felt that this was no longer "work" but a calling of a sense of purpose and passion which I hold dearly to. From this, I began exploring the steps I needed to take to transition myself from the corporate world to becoming a teacher.
Drawing connections with the IB learner profile attributes, I was certainly a risk-taker, changing the course of my career from a relatively stable, secure and safe route to the unchartered territory of international education where I have had to start all over again through pursuing my teaching credentials and applying for jobs again. When I broke the news to my friends, many were not supportive partly due to my stereotypical background as an Asian where there was the expectation for me to achieve greater things in society. Despite this, IB has taught me to take ownership and independence of my own learning and I think this applies to my decision in deciding what is the best fit for me (not what my parents or society wants). This certainly resonates with a quote which I came across whilst as a DP business management student, researching about Richard Branson and his Virgin Group—"Do not be embarrassed by your failures, learn from them and start over again".
In 2015, I made my full transition to becoming an IB teacher. It certainly feels surreal for me to be on the other side as an IB educator when I was once, like many of my current students, sitting in the classroom experiencing the intellectually stimulating discussions with my peers. I am no longer tormenting over mulling through extensive Excel spreadsheets in an office cubicle. Instead, I find myself doing things which I am truly passionate about. Now, I am eager to share and draw connections between my work experience and the content and theories my students have to learn in business management and economics. What I enjoy most and what my students often feedback to me is that they appreciate the contextualization of the theoretical content they have to learn and its application in the real corporate world.
To this end, I am thankful for my prior corporate experience. Without this experience, I am not able to bring life to the two subjects for which I am deeply interested and passionate in teaching. Likewise, whilst some may view the change in my course of career as a 'failure', to me, there is no such thing as failure but only a worthwhile experience to learn about yourself, your interests and what your true calling is. There will never be any stories to tell if every story is only about the achievements made by a person—it is often the journey, setbacks and triumphing these challenges that make a great story and defines what success means. I was not a perfect IB student nor was I considered successful in the eyes of my Asian parents to part ways from my promising career in finance. Rather than celebrating successes, I would argue celebrating failures and mistakes are more important because it is only through these experiences that one is able to become more resilient in face of adversity. Moreover, you are able to learn more about yourself, where your strengths lie and what you want in your life.
"What I am doing is no longer 'work' anymore but an enjoyment and passion to make an impact on future generations".
When I see my students struggle with their DP workload, stressing over their internal assessments (IAs) and feeling burn out, I often support my students with my own personal IB journey and the changes I've made in my career, so they feel that it is normal to fail and face setbacks. After all, this is a rite of passage for everyone and part of what authentic learning means. I am truly thankful to have spent my two years of DP "working" through my CAS project and being able to reconnect this at a later point in my life to find my aspired profession. It has been many years since I've become an IB educator and since then, I have progressed and developed myself tirelessly in this capacity, acquiring further growth as an IB examiner, participating in curriculum reviews and authoring various business management and economics teaching and learning resources.
I still live a busy life, but this life is one which I thoroughly enjoy. Since transitioning into education, I have not regretted the decision I made years ago and most importantly, what I am doing is no longer "work" anymore, but an enjoyment and passion that resonates to making a difference and impact the future generations. If you are ever wondering what the future holds for you, definitely make full use of the CAS opportunities and experience to personalise and discover what your future potential could be!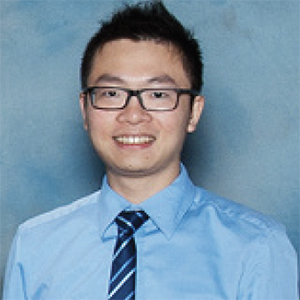 Kenneth Tang is a Diploma Programme (DP) graduate from ESF Sha Tin College in Hong Kong SAR, China. He continued his studies at the University of Toronto in Canada and pursued a bachelor of commerce degree with a specialist in accounting and major in economics. Prior to a career in international education, Kenneth worked in the professional accounting service and financial industry. He is currently a DP examiner and a DP business management and economics teacher at the Canadian International School of Hong Kong. A passionate foodie, you can find him exploring different cuisines and laying his footprints in new countries during his summer breaks. You can connect with him on LinkedIn here.
If you enjoyed this story, consider reading more below: