The IB is very pleased to share with you a new video called The PYP in Practice which is now available in the IB website in English, French* and Spanish* .
* For French and Spanish versions, click on CC icon at the bottom right corner to choose the language.
For many schools taking on the PYP is a road of discovery. The PYP can invigorate learning and teaching, and can transform the learning community and school culture.  This new video brings you the narrative of IB PYP schools as they reflect on their own PYP journey. We hope you take some time to watch it and share it with colleagues.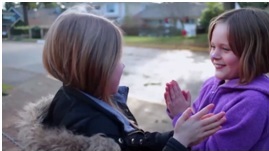 Transformative nature of PYP is unique
The IB has done extensive research and consultation with our school community. The analysis of these activities has confirmed that the transformative nature of the PYP is a real strength, appreciated by schools looking to transform and invigorate pedagogical approaches so that they are more learner–centred, inquiry-based and focuses the learning on big ideas.
These unique aspects of the PYP are captured in this video and in a series of articles in IB World (see September 2014 edition, page 22, 23) and on this blog (see here).
These resources are for you to use, share and inspire new PYP educators in your school as well as to provoke reflection about the PYP practice with those more experienced PYP educators. They can also be used to talk about whole-school impact of the PYP with the wider school community including parents and board members.
This video is also available in the IB digital toolkit.
Help us showcase the transformative nature of the PYP
If you would like to add your own school's narrative and your teacher's stories to these resources that showcase the PYP in practice, please contact us at: pyp.curriculum@ibo.org.