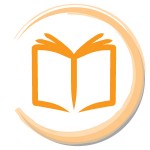 The IB recently released a new study that examined the links between school leadership and the implementation of the PYP.

You can read this post in English, French and Spanish by clicking on the language tabs below. The link to the study in French and Spanish can also be found under these tabs.
School leadership research was conducted in six schools, located in six different European countries: Austria, England, Germany, Italy, the Netherlands and Sweden. The researchers employed a mixed method, multi-perspective case-study design, using staff surveys and in-depth interviews. Findings suggested that the leaders in the six schools demonstrated a firm and passionate commitment to IB values. Moreover, schools in which principals have themselves had experience of teaching the PYP are more likely to model PYP values and practices. Results also indicated that the PYP coordinator was generally seen as being more directly involved in the work of teachers and PYP implementation while the school principal was perceived as being responsible for the overarching strategic elements of leadership. Lastly, the success of the PYP is likely to be enhanced when the PYP coordinator is part of a core senior leadership team and is provided with appropriate "time to lead" the induction and continuing professional development of PYP teachers.
You can view both a research summary and the full research report here.
Let us know your thoughts by leaving a comment below or by sending your feedback to research@ibo.org.
La recherche a été conduite dans six établissements présentant différents types de mise en œuvre du PP et situés dans six pays européens : Angleterre, Allemagne, Autriche, Italie, Pays-Bas et Suède. Les chercheurs ont utilisé un modèle à méthodes mixtes reposant sur des études de cas à perspectives multiples, et ont mené des enquêtes auprès du personnel ainsi que des entretiens approfondis. Les résultats suggèrent que les membres de la direction faisaient preuve d'un attachement solide et passionné aux valeurs de l'IB. De plus, les établissements dont les directeurs ont eux-mêmes enseigné le PP sont plus susceptibles de mettre en œuvre les valeurs et les pratiques du PP. Les résultats montrent aussi que, d'une manière générale, le coordonnateur du PP était perçu comme étant plus directement concerné par le travail des enseignants et par la mise en œuvre du PP, alors que le directeur de section était considéré comme étant responsable des aspects stratégiques globaux de la direction de l'établissement. Enfin, la mise en place du PP est davantage susceptible de réussir lorsque le coordonnateur du PP fait partie d'une équipe de direction générale et se voit accorder le temps nécessaire pour piloter la formation et le perfectionnement professionnel continu des enseignants du PP.
N'hésitez pas à nous donner votre avis sur l'utilité de cette étude pour vos pratiques d'enseignement en laissant un commentaire ci-dessous ou en nous écrivant à l'adresse research@ibo.org.
Link: http://www.ibo.org/fr/about-the-ib/research/programme-impact-research/pyp-studies/
La investigación se llevó a cabo en seis colegios ubicados en seis países europeos distintos (Austria, Inglaterra, Alemania, Italia, Países Bajos y Suecia) con experiencias diversas en la implementación del PEP. Los investigadores utilizaron un diseño de estudio de caso, de múltiples perspectivas y método mixto, que comprendió encuestas al personal y entrevistas exhaustivas. Según los hallazgos, los miembros de los equipos directivos de los seis colegios mostraron un compromiso sólido y apasionado con los valores del IB. Además, los colegios donde los directores han tenido experiencia en la enseñanza del PEP son más propensos a mostrar los valores y las prácticas del programa. Los resultados también indicaron que, en general, se consideraba que el coordinador del PEP se involucraba más directamente en el trabajo de los docentes y en la implementación del PEP, mientras que el director del colegio era responsable de los elementos estratégicos generales del liderazgo. Finalmente, el éxito del PEP puede mejorarse si el coordinador del programa forma parte de un equipo ejecutivo central de liderazgo y dispone de "tiempo adecuado para dirigir" el desarrollo profesional inicial y continuo de los maestros del PEP.
Díganos si este estudio resulta útil para sus prácticas docentes dejando un comentario más abajo o enviándonoslo a research@ibo.org.
Link: http://www.ibo.org/es/about-the-ib/research/programme-impact-research/pyp-studies/