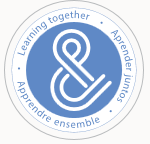 Join the Primary Years Programme (PYP) team in Toronto!
Members of the PYP team are attending the IB regional conference of the Americas from 14 to 17 July 2016. We would like to invite all those attending the conference to join our session and stop by the PYP stand to meet the team, ask questions about the programme, and make new connections with IB educators. Do not forget to collect the Stay Up To Date with the PYP document at our table!
Conference session: Shift your thinking about PYP assessment
Date and time: Check the conference schedule here.
Description: Assessment that is integral to the learning and teaching process, and is effective and meaningful, provides the learning community with information needed to understand where students are in their learning. Research on PYP assessment recommends strengthening teacher assessment literacy and integrating assessment with teaching to improve student learning. Effective assessment shares key characteristics. Enjoy an interactive session to share assessment experiences and points of view. Take away assessment ideas to help shift your thinking and support learning together through assessment.
Be on the lookout for live tweets from the @ibpyp account (#IBTO2016) and join the discussion. Tweet a comment about your favourite PYP session(s), new people you connected with or something you will take away and implement at your school.
We look forward to seeing you in Toronto.
PYP development team